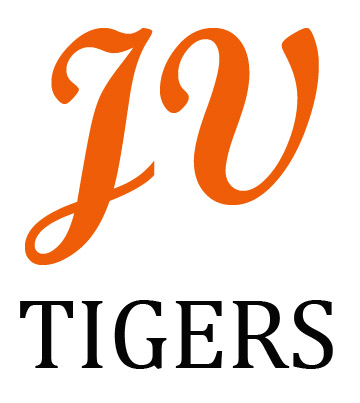 The following story was provided by David Lee Morgan, Jr. WHS English/Journalism Teacher and Varsity/JV Running Backs Coach  
PLAIN TOWNSHIP: Camden Beasley is somewhat of a quiet person. But when the Massillon sophomore walks his 6-foot, 180-pound frame onto the football field, his actions speak louder than words.  Beasley scored four touchdowns in helping the Massillon junior varsity football team defeat GlenOak 42-6 Saturday afternoon (Sept. 6, 2019) at Bob Commings Field.  Although Beasley's longest touchdown run was just six yards, he showed his durability by carrying the ball 14 times for 64 yards.  "Camden is a kid who comes to practice every day and has gotten better each and every day," said Massillon's varsity and junior varsity offensive line coach Chip Robinson. "He continues to do things the right way."  Another bright spot at running back for the Tigers (2-0) was the performance of 5-7, 135-pound sophomore Ramier Kyles. He may not have size like Beasley, but Kyles has impressive speed and quickness.  Kyles only played the second half but led Massillon with 65 yards and added an impressive 35-yard touchdown run in the fourth quarter, which was the Tigers' final score.  And on special teams, sophomore place kicker Shane Rue was perfect on all six PAT (point after touchdown) attempts.
Sophomore quarterback Tanner Pierce had a solid performance completing 12-of-20 passes for 102 yards, a touchdown and an interception. The receivers were led by juniors Eric Thurman, who had eight catches for 67 yards, and Daymiere Adams, who finished with four catches for 44 yards, including an 8-yard touchdown reception.  Massillon's defense gave up its only touchdown midway through the third quarter, and was led by sophomore cornerback Darrius McElroy with six tackles and sophomore defensive lineman Toddrick Lee and Thurman with three tackles each.  "Our kids started out a little slower than we liked but found their stride in the second half," said Tigers' varsity defensive ends coach and head JV coach Dave Weber.  Meanwhile, one of the biggest hits of the game came on the last play, and it wasn't a Massillon player laying the pads. It came when Tigers' sophomore linebacker Aaron Baecker intercepted a GlenOak pass near midfield, then scrambled down the Massillon sideline looking to return it for a touchdown.  However, a Golden Eagles player hit Baecker so hard that Baecker had his glasses knocked off his face as he landed five yards into the Tigers' sideline.  That's when Baecker picked up his glasses, popped right up and started jumping up and down while pumping his chest to signal that the hit didn't faze him.  "When I caught it, I just gunned it," Baecker said. "I knew there was a guy behind me but I just saw a clear path and a gateway straight to six points.  Then, out of the corner of my eye, I saw the biggest quarterback I've ever seen."  Baecker was referring to GlenOak's 6-2, 225-pound quarterback.  "He destroyed me," Baecker said. "But when he hit me I didn't feel anything. My blood was pumping so much I had a big grin on my face and when I saw my teammates I was happy because I proved myself.  That feeling was foreign to me because I haven't felt that in a long time."
Baecker's teammates rallied around him, patted him on the helmet and gave him high fives as the team showed how impressed they were by his toughness.  "Honestly, I feel like to get hit like that takes courage,'' Lee said. "I was impressed."  So was Massillon varsity and junior varsity defensive tackles coach J.P. Simon, who is often seen after varsity games wearing a junk-yard dog chain around his neck while carrying a sledgehammer to symbolize the team's toughness.