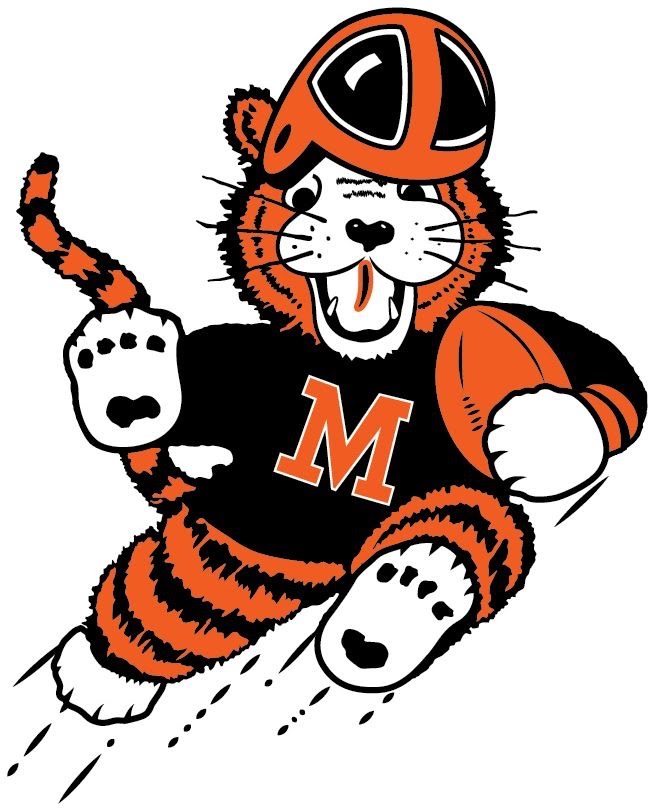 Massillon, the 2018 Division 2 state runner-up, will play the same scrimmage foes this year as they did last year, only the sites have been reversed.  The teams are Avon, Berea Midpark and Lakewood St. Edward.
Friday, August 9, 7:30 pm – at Avon.  Last year the Eagles, a Division 2 school from Region 6, finished with a record of 12-2 and were tournament regional champs.  They were eventually ousted by Akron Hoban in the state semifinals, 42-7.  The Tigers hosted Avon in the first scrimmage of 2018 and had their way, outscoring the Eagles 4-1 in down-and-distance play and 4-0 in overtime simulation.
Friday, August 16, 7:30 pm – home to Berea Midpark.  The Titans are a Division 1 team that finished 5-5 in 2018.  In last year's spirited scrimmage they were manhandled by Massillon, 6-2, in a contest that was shortened when the referees walked off the field following some brief skirmishes between the players.  They ended the season in a high-scoring affair, losing 77-47 to Avon.
Thursday, August 22, 7:30 pm – home to Lakewood St. Edward.  The Eagles were Division 1 state champions last year, defeating Cincinnati Colerain in the finals, 24-10, and finishing with an 11-3 season record.  Nationally, they were rated 10th by Calpreps.com.  Massillon and St. Eds faced each other in a final 2018 scrimmage, with play for the most part being fairly even.  For those keeping score, the Tigers broke a 14-14 tie when Kyshad Mack intercepted a pass and returned it 25 yards for the deciding score.
In other news:
The Nike Football Program is scheduled for March 30 at the indoor facility.  The event is open to all football players from 8th grade through senior high school.
The annual Lift-a-thon  is scheduled for April 20 at WHS.
The Ohio North-South All-Star Football Game returns to Massillon's Paul Brown Tiger Stadium this year on April 27 starting at noon.  Two games are on tap, first for the lower division players and then for those from the upper divisions.
The Massillon Tiger players will participate in a clinic attended by various college coaches on May 1 at the indoor facility.
May 18 is the date for the Gold Card sale.
The Gareon Conley Youth Camp will be held on June 12 at indoor facility.  Start time is 3:00 pm.
Look for the Massillon Tiger Football Booster Club booth on June 15 at the Cruise-On-In and Dance Party held in downtown Massillon.
The Tigers will participate in three 7-on-7 scrimmages: June 15 at University of Akron, June 17 at Ohio State University and June 22 at Pittsburgh University.
The Massillon Tiger Golf Outing is tentatively scheduled for August 11 at the Elms Country Club.