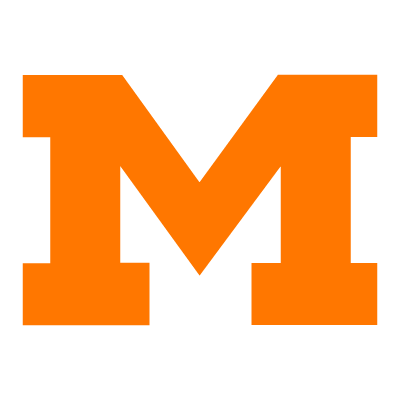 Scores from last week:
Varsity defeated Wadsworth, 41-19
This week's schedule:
Friday – Varsity vs. Cincinnati Winton Woods (12-1) at Gahanna Lincoln Stadium, 7:00 pm
Massillon is 13-0 for the first time in their long history, owing to a convincing 41-19 playoff victory over previously undefeated Wadsworth.  The total also ties the all-time record held by the 2005 team, which lost in the Division I state finals that year and finished 13-2.  This week the Tigers have a chance to set a new total wins record when they face Cincinnati Winton Woods, a team they lost to a year ago in the Division II state semifinals.  Massillon is currently ranked No. 41 in the country by calpreps.com and No. 8 in the Midwest by USA Today.
Aidan Longwell (quarterback) and Dean Clark (defensive back / wide receiver) were the guest players.  Longwell addressed the Booster Club attendees and remarked that Wadsworth loaded the box defensively to stop the Massillon run.  "Last week they gave us good passing looks.  So we took what they gave."  The result for Longwell was his best game passing of the year and second best during his two years as a starting quarterback.  Against Wadsworth Aidan completed 17  of 25 passes for 305 yards and four touchdowns.
Then it was Clark's turn.  "It was a good team win," he said, turning his attention then to this week's opponent and their stellar running back.  "If we want to win we need to wrap him up and tackle better," he said.  "On the offensive side, we need to make plays."
Jason Jarvis (cornerbacks / special teams) was the guest coach. "They (Wadsworth) tried to play ball control and keep it away from our offense," he said.  "We didn't tackle well.  This has to change."  Wadsworth was mostly effective in doing this, rushing 56 times for 244 yards, the second most by an opponent this year behind East St. Louis.  Coupled with 150 yards of passing (3rd most), the Grizzlies racked up 394 yards (2nd most).  Welcome to playoff football.
Head Coach Nate Moore showed films of both Wadsworth and Winton Woods and said the Cincinnati team is very skilled, very fast and athletic.
The Warriorss operate almost entirely out of the spread offense, with an occasional tight, Perry-like wing-T look, often referred to as "flex bone."  But it all revolves around junior  running back Miyan Williams (5′-10″, 210 lbs.), who this year has rushed 238 times for 2,742 yards, averages of 11.5 yards per carry and 211 yards per game.  Although he will not be the fastest player on the field, he is big and hard to tackle once he gets going, and his speed is actually pretty good.  Sophomore quarterback Mi'chale Wingfield (5′-9″, 178 lbs.) runs the zone read option and gives the ball to Williams about 70% of the time .  But when he keeps, Wingfield is pretty effective.  To date he has 95 carries for 683 yards, 7.2 yards per carry.  Considered a fair passer, he has completed 52% of his tosses for 871 yards.  Wingfield did not play in the season-opening 13-3 loss to Trotwood Madison.  The offensive line (ave. 5′-11″, 262 lbs.) has suffered through some injuries and has used some new players late in the season.  But they are a good group and very physical.  The kicker most often sends his boots into the end zone.
Defensively Winton Woods will utilize a base 3-4 box (similar to Massillon) with a single high safety and receivers in man-to-man coverage.  They don't blitz a lot, but probably don't need to since the strength of the defense is the line (ave. 6′-2″, 280 lbs.).  According to Moore, they are very active and pretty good at getting to the quarterback.  All of the secondary defenders return from last year.
The Warriors' signature wins this year include:
Upper Arlington (5-5) 52-45
Indianapolis Bishop Chatard (8-2) 49-35
Cincinnati Elder (8-5) 28-10
Cincinnati Moeller (6-5) 21-17
Playoff scores:
Olentangy (5-6) 49-42
Little Miami (9-3) 38-12
Cincinnati Anderson (9-4) 52-20