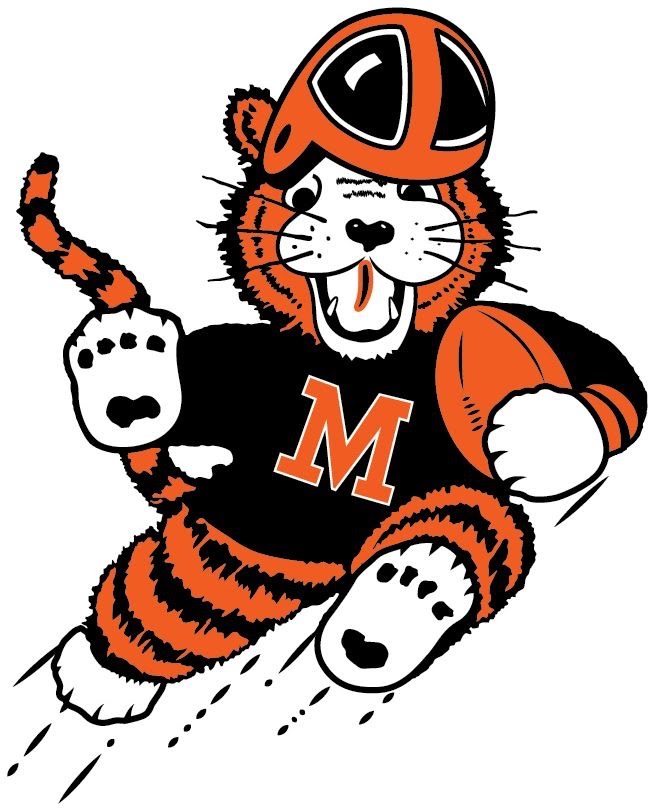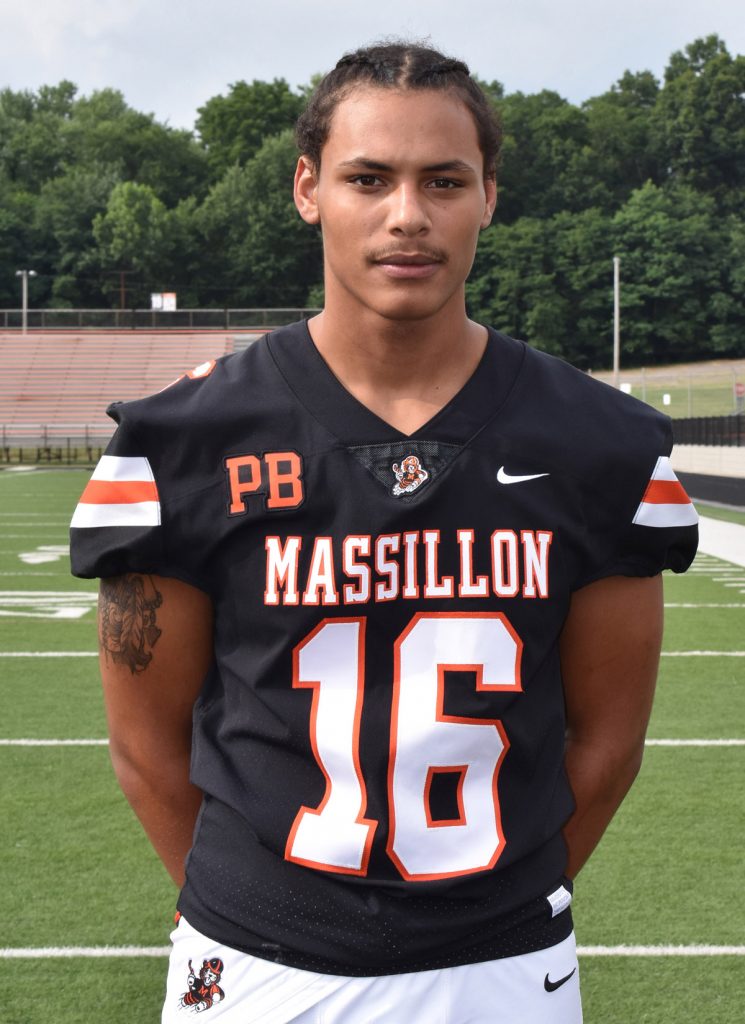 The awards keep mounting for Massillon running back Jamir Thomas.  He was recently named by the Associated Press as the Offensive Player of the Year for the Northeast Inland District.  The 6′-1″, 211 lb. senior ball carrier has led his team to a 12-0 record and a spot in this weekend's regional finals against Wadsworth.  For the year Thomas has rushed 233 times for 1,738 yards and 22 touchdowns, an average of 7.5 yards per carry.  He is just 238 yards shy of breaking Travis McGuire's single-season rushing total of 1,978 yards.  He already holds career marks for yards rushing, rushing attempts, rushing touchdowns and total touchdowns.  And he is within reach of the career records for all-purpose yards and total points scored.
Tiger Head Coach Nate Moore was named District Coach of the Year.
Other Massillon players receiving awards include:
First Team
Dean Clark – defensive back
Kyshad Mack – linebacker
Tre'von Morgan – wide receiver
Max Turner – defensive back
Deon Williams – offensive line
Second Team
Justin Gaddis – offensive line
Aidan Longwell – quarterback
Kameron Simpson – linebacker
Hunter Wantz – defensive line
Honorable Mention
Jayden Ballard – wide receiver
Tyree Broyles – defensive back
Benjamin Krichbaum – linebacker
Jory Mattox – offensive line
Congratulations to all of these deserving Tigers.