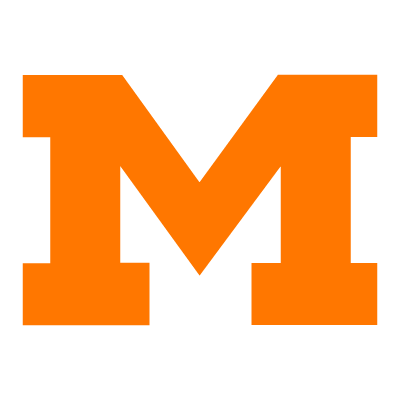 Scores from last week:
Varsity defeated Columbus Whitehall-Yearling, 35-17
This week's schedule:
Friday – Varsity vs. Wadsworth (12-0) at North Canton Hoover Stadium, 7:00 pm
For the first time since 1982 the Tigers have fashioned a 12-0 record and are now tied for second place for all-time wins.  A victory this week would tie the 13-win seasion posted by the 2005 team.  Both the 1982 and 2005 teams played for the state title.  This week Massillon is aiming to win back-to-back regional championships.  This feat has never before been accomplished by the Tigers.
The guest players were Aidan Longwell (quarterback) and Dean Clark (defensive back / wide receiver).  Asked about the performance of the backup quarterback in last Friday's game, Longwell said, "Zach Controne really stepped it up.  We had a great game.  The defense played really well."  "It was a great team win," added Clark.  "Defensively we can play better."  He said that the defense's goal this week is to not allow any points.
Massillon head coach Nate Moore reviewed the film from the Whitehall game and then quickly turned his attention to this week's opponent, undefeated Wadsworth.  The Grizzlies have won 24 of their last 25 games and were champions this year of the Suburban League large school division, beating such teams as 3-7 Hudson (35-13), 9-1 Nordonia (35-25) and 5-5 Stow (48-21).  They also own a pair of wins over playoff participant Wooster, 37-31 in the regular season and 42-38 in the post season.  Last week they beat a very good defensive team in Tri-Valley 13-3, overcoming a 3-0 halftime deficit.  The Grizzlies average 39 points per game and give up 16.  Six of their opponents were held to a touchdown or less.  "This is a good football team," said Moore.
Defensively, Wadsworth is similar to Canton GlenOak in that both align in a 3-3 odd stack.  Of course, the Grizzlies appear on film to play it much better.  The secondary alignment will vary throughout the game.  They are not a great blitzing team, but will bring it at times.  They play very aggressively.  Linebackers senior Mason McMillen (6′-0″, 210 lbs.) and junior Jack Grice (6′-0″, 215 lbs.) are their best players on this side of the ball.  McMillon has 139 tackles including 22 for loss, 9 sacks and an interception.  Grice has 104 tackles with 17.5 for loss, 6.5 sacks and a pair of interceptions.  Senior safety Jake Herbert (5′-10″, 166 lbs.) has 10 interceptions.  The defensive line, anchored by 303 lbs. nose tackle Cole Lamp, averages 6′-0″, 243 lbs. "It's a tall task for us," said Moore.
Guest coach Craig McConnell addressed the Wadsworth offense.  With a 70:30 run/pass ratio, watch for lots of formations to spring open a pair of really good running backs.  Senior Brock Snowball (6′-2″, 211 lbs.) has 1,116 yards (6.4 yds/carry) with 11 touchdowns and junior Dominic Loparo (5′-9″, 175 lbs.) has 1,075 yards (8.3 yds/carry) with 16 touchdowns.  Both are downhill, hard-running, physical players that have a knack for finding open holes.  Junior quarterback Trey Shaffer (6′-1″, 181 lbs.) has passed for 2,236 yards with a 71% completion percentage and makes good decisions according to McConnell.  He has 21 touchdowns and 9 interceptions.  While not considered a dominant runner, he is allusive in the backfield and knows when to throw the ball away to avoid a sack.  The receivers are good, but not great.  However, McConnell says they catch the ball well and know how to find the holes in zone defenses.  The offensive line goes 6′-0″, 250 lbs.
There are no full-time 2-way players.
Go Tigers.