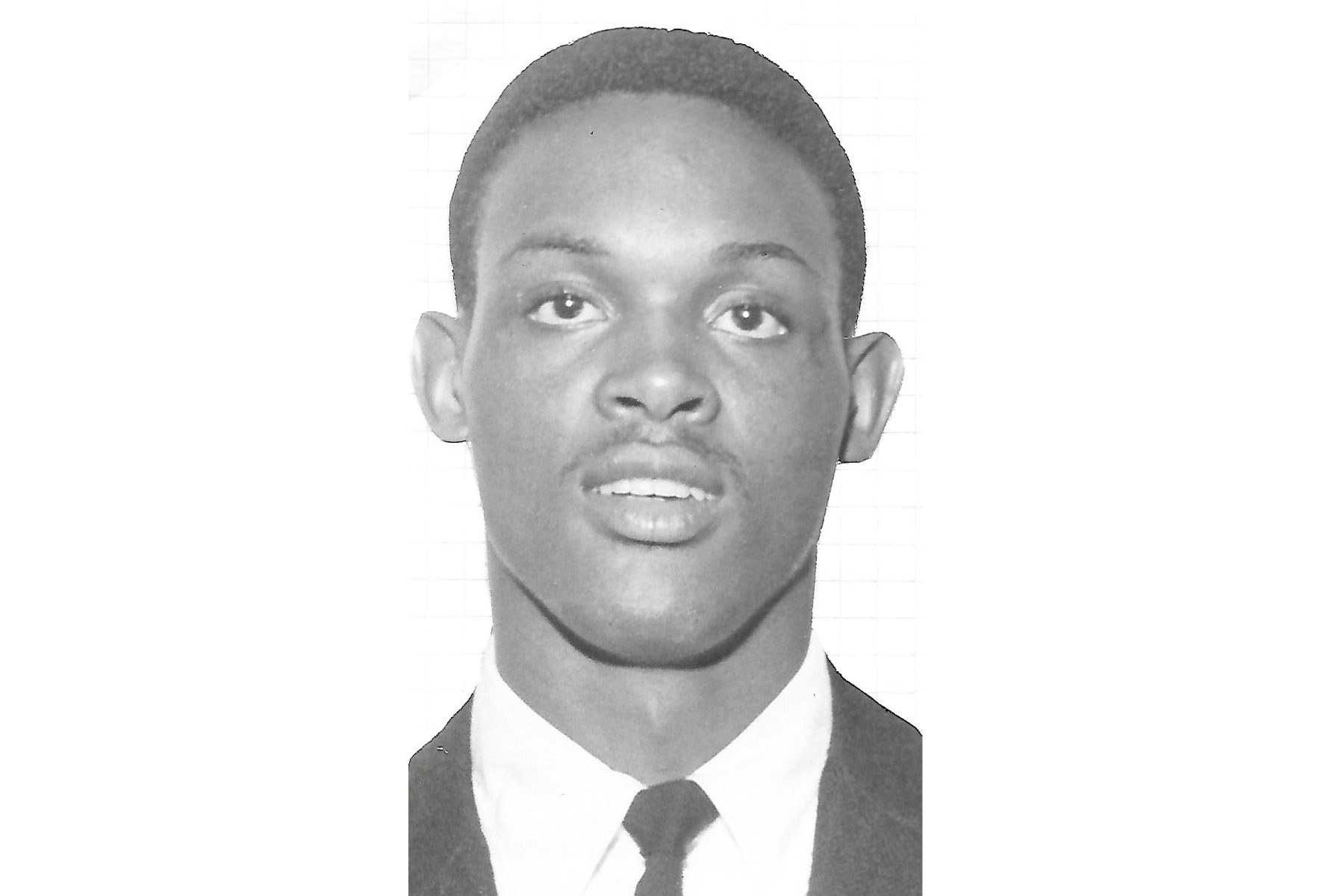 On Friday, October 5, 2018, Massillon running back Jamir Thomas broke the record for career rushing yards, a record that was set in 1958-60 by Art Hastings with 3,090 yards.  The Tiger ironman, who last year shattered the record for career rushing attempts, broke the current mark against national power East St. Louis, the all-time winningest team in the state of Illinois.
But who was this Art Hastings, whose record Thomas was gracious enough to break?  The best way to answer this question is to present the following Canton Repository article written by Jim Thomas on July 18, 2018, coinciding with Hastings' induction into the Stark County High School Football Hall of Fame.
Tiger leader
Hastings was ahead of his time
 MASSILLON  Time eventually swept him away from Stark County consciousness.  To Massillon Tigers fans and the people who saw Art Hastings perform his feats as a fullback for the Tigers from 1958-1960, the images of power and speed never fade.
 In his high school swan song (a 42-0 shellacking of the McKinley Bulldogs on Nov. 19, 1960), Hastings rushed for four touchdowns to lift Massillon to its second straight Associated Press state poll championship and first team All-Ohio honors for himself.
 The Massillon Evening Independent's Jim Quilty wrote of that performance: "He concluded his final two years of varsity competition with 220 points, over 2,400 yards rushing and innumerable other marks which may withstand the assault of future years."
 Quilty couldn't have known how true his statement would be.
 It's been nearly 60 years since Hastings last carried the football for the Orange and Black.  It's been 20 since he passed away.  But even now, no Massillon Tiger has run for as many yards as Hastings did in a career.  His, 3,090 yards in little more than two-plus seasons remains as the school's standard of excellence and help make Hastings a member of the Stark County High School Football Hall of Fame's Class of 2018.
 Hastings' record is still nearly 300 yards up on runner-up Falando Ashcraft's 2,794.  Massillon senior Jamir Thomas, who has 2,107 yards in his career, could finally break the mark this fall.
 But Hastings was more than a career number.  He was the best Tiger running back on teams that had future NFL players Jerry Allen and Charlie Brown.
 Hastings ran for 213 yards in that McKinley game, second only to legendary Homer Floyd's 263 yards in 1954.  His Tiger teammates set the record for most rushing yards (551) and highest average per carry (14.2) in a game in that finale against McKinley and they still stand, too.
 His 1.274 yards in the 1960 campaign were second only to Floyd's 1,372 in '54 and his 10.6 yards per carry that season topped Floyd's 8.9.
 Former Massillon  Tigers Booster Club president Brock Herring was in junior high school on assignment – "You would  go to the game on Friday and watch what the guys who played our position were doing, and you would get asked what they did right, or wrong" – when he first took note of Hastings' abilities.
 "I remember watching a game, and Massillon was on the 7-yard line," said Herring, whose father, Bob, was a standout running back too.  "They ran 31-power, a dive play.  Art ran in there and there was a pile up.  You are thinking it's a 3-, 4-yard gain.
 "Out of that pile came Art, right up the middle.  HE goes (93 yards) for the touchdown.  You are thinking 'How the heck did he do that?'
 "He just would not go down."
 You would laugh if you saw a 5-foot, 164-pounder line up at fullback today.  If you saw a fullback in the game at all for that matter.  But this was the late 1950s and the head coach was Leo Strang – and these were the powerful Massillon Tigers.
 With a stable of running backs led by Hastings and a monster defense, Massillon was undefeated state and national poll champs in 1959.  They were state champion again in Hastings' senior year, 1960.  The Tigers were 28-2-1 in Hastings' career under Strang.
 In Scott Shook's 2010 book A Century of Heroes, Strang described his star back's style of running thusly: "Hastings looks like his hips went out of joint.  He was like trying to catch a dog in the middle of an open field."
 The only loss in Hastings' final two years was a Week 8, 19-18 road loss to Warren Harding in his senior season in which the Tigers failed on all three two-point conversions tries.  That loss snapped a 20-game winning streak and was thought to have destroyed the Tigers' chance to defend their Ohio crown.
 Led by Hastings, the Tigers roared back to life in what was then an 11-game regular season.  They crushed Toledo Waite (56-14), fifth-ranked Springfield South (62-32) and McKinley (42-0) as Hastings ran for 552 yards and scored 11 touchdowns in the home stretch to claim the title.
 "He was the best back in Ohio that year," said Dave Null, the Tigers quarterback in 1960 and their future boys basketball coach for many years.
 "Our junior year he was as good as any back in Ohio.  He was very durable, never hurt.  He wasn't big but he was very strong.  And he was as good running inside as he was outside."
 In the win over fifth-ranked Springfield to decide the state title, Hastings tallied four touchdowns including that school-record 93-yarder.
 "Because of his size, defenders thought they could hit him and wrap him up," brock Herring said.  "But he would bounce off them or run by them.  His balance and strength were his (keys).  Some years later I met him.  I introduced myself and thought how strong his hands were, years later."
 Hastings was not only atypical for being a small fullback, he received and exceptionally small load of carries for being a dominant back.  Strang believed in using a stable of backs and Hastings averaged just 13 carries as a junior and senior.  In his time as a Tigers, Hastings shared the load with Brown and Allen, Doug Toles (who had a cup of coffee with Denver in the AFL), Ken Dean, Marty Gugov, Bob Herring, Joe Heflin and more.
 "We all got a chance to do something," Toles said.  "It was evident by the scores and our freshness on the field."
 As for Hastings, Toles said he was "not the fastest guy on the field, but he was deceptively fast.  He was a strong runner.  Basically, strength and speed were his strengths.  HE was very hard to tackle."
 "They have exceptionally good backs," legendary Benedictine coach Augie Bossu told the Independent after Hastings ran eight times for 177 yards and three scores in a 36-6 1960 win over the Bengals.  "That makes a great deal of difference."
 When it was over, Hastings had carried the ball 276 times in his career.  It wasn't until 1991 that Ashcraft broke the mark with 410 carries.
 Now it's 2018, and still no Tiger has taken the mantle from Hastings as Massillon's career rushing leader.
 Art Hastings was born in Bloomville, Mississippi, on March 5, 1942.  He died in Barberton, Ohio, on January 25, 1998.
Highlights of Art Hastings' Career:
Finished the 1959 season with seven consecutive 100 yard games.
In 1960, rushed 15 times for 189 yards and four touchdowns (1, 93, 6 and 8 yards) in a 62-32 victory over Springfield South.  South was ranked No. 5 in the state prior to the game.
In 1960, rushed 14 times for 213 yards and four touchdowns (15, 29, 51 and 5 yards) in a 42-0 victory over Canton McKinley.
In 1959, named 3rd Team All-Ohio.
In 1960, named 1st Team All-Ohio.
In 1960, named WHBC Stark County Most Valuable Player
In 1960, received the Sportsmanship Award of the Massillon Junior Chamber of Commerce.
In 1960, was named Scholastic Magazine All-American.
In 2018, was inducted into the Stark County High School Football Hall of Fame.
In 2018, was inducted into the Massillon Tiger Football Hall of Fame.
The 1959 team was ranked state and national champions.
The 1960 team was ranked state champion and 7th in the nation.
Records Prior to the 2018 Season
Career rushing yards – 1st – 3,090 yards
Single season rushing average yards per rush – 3rd – 10.6 yards
Single game rushing touchdowns – 4th – 4
Longest touchdown run – 4th – 93 yards
Single season rushing yards per game – 5th – 127.4 yards
Reference: Photos from 1961 Massillon High School Yearbook