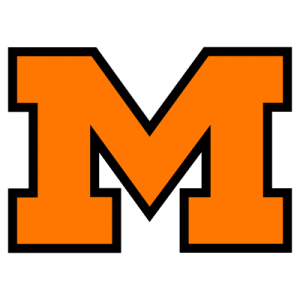 Thomas tops mark as Tigers take down Flyers
Oct 05, 2018 11:45 PM
MASSILLON It was a night for records on Friday night at Paul Brown Tiger Stadium.
Jamir Thomas broke the Massillon all-time rushing record, and moved within one of the all-time rushing-touchdown record as well. Yet, as incredible as those marks were, it was the record the Tigers emerged with at the end of the night – a 7-0 record – which was the most important one as they outlasted East St. Louis (Ill.) with a 46-40 victory.
"It means we're national," said Thomas, whose 116 rushing yards on the night gave him 3,121 career yards, 31 more than Art Hastings' previous mark. "We're national. We can get around. We're really good."
Thomas set the new mark with a 2-yard run early in the fourth quarter, moving him a yard in front of Hastings. However, it was the 9-yard touchdown at the end of that drive which was just as important, as it gave Massillon a 38-34 lead with 7:11 remaining.
Thomas also had a 3-yard touchdown run in the third quarter to make it 34-31 East St. Louis.
"It means everything," Thomas said of the record. "It means everything to me. It means everything to our offensive line. They came with something they wanted to prove, and that is to be the best offensive line in the state. I think they are."
However, it would be a 39-yard pass from Aidan Longwell to Jayden Ballard with 3:33 remaining which gave the Tigers the lead for good. Thomas, though, provided the final points on a two-point conversion run to make it 46-40.
That touchdown pass was one of five second-half scores for Massillon, which trailed 20-10 at halftime. The Tigers, who only had three first-half possessions, would score on five of their seven second-half drives.
They needed every one of those, as the Flyers – Illinois' all-time wins leader – was almost equally unstoppable in gaining 538 total yards, including 418 rushing yards. They scored on three of their first four possessions to lead 20-7, then added scores on three of their six second-half drives.
The last East St. Louis score, a 21-yard Tyler Macon-to-Antonio Johnson touchdown pass, gave it a 40-38 lead with 5:26 left. The Flyers, though, would be stopped on downs and then picked off by Max Turner to end their final two possessions.
"The offense kept us in the game," Massillon coach Nate Moore said. "The defense got the stop when they did. Hats off to the kids for keep playing hard."
Massillon finished with 422 yards on 63 plays. That was a stark contrast to its first-half numbers, when it had just 141 yards on 24 plays.
The Tigers picked up 279 passing yards as a team, although Longwell only threw for 260 of those. He did throw three touchdowns, two of which went to Tre'Von Morgan.
However, Ballard and Longwell swapped roles to give Massillon its first lead of the game. After the Tigers recovered a fumbled kickoff by the Flyers, Longwell handed the ball off to Dean Clark on a jet sweep, who then tossed it back to Ballard coming back the other way.
Ballard then hit Longwell in stride for a 19-yard touchdown pass to give Massillon a 24-20 lead. It would be the first of five lead changes in the second half, but the fumbled kickoff which set it up was what stuck with East St. Louis coach Darren Sunkett.
"It was a great game," said Sunkett, whose team falls to 5-2. "It was a slug-fest back and forth. I really think every game has three or four plays which really swings the momentum, and I think what it was was that fumbled kickoff coming out. That was a big swing."
Treven Swingler rushed for 204 yards and two scores for the Flyers, while Macon added 140 and a score on the ground. East St. Louis, though, was flagged 23 times for 182 yards.
Reach Chris at 330-775-1128 or chris.easterling@indeonline.com.
On Twitter: @ceasterlingINDE