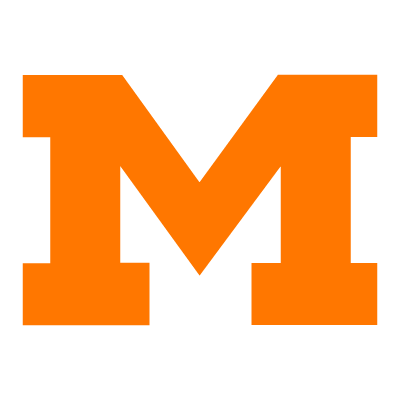 Scores from last week:
Varsity defeated Montclair, New Jersey, 49-7.
Junior Varsity defeated Walsh Jesuit, 56-0.
Freshmen defeated Walsh Jesuit, 25-13.
8th Grade lost to Akron East, 14-0.
7th Grade game vs. Tuscarawas Central Catholic was canceled.
This week's schedule:
Tuesday – 7th Grade vs. Wooster at Massillon Middle School, 5:00 pm
Wednesday – 8th Grade vs. Akron Buchtel at Massillon Middle School, 5:00 pm
Thursday – Freshmen vs. Akron Firestone at Paul Brown Tiger Stadium, 6:00 pm
Friday – Varsity vs. Akron Firestone at Paul Brown Tiger Stadium, 7:30 pm
Saturday – Junior Varsity vs. Akron Firestone at Paul Brown Tiger Stadium, 1:00 pm
Dean Clark (defensive back and wide receiver) and Justin Gaddis (center) were the guest co-captains.
Co-Offensive Coordinator/Quarterback Coach Jarrett Troxler was the guest coach. "I didn't expect it (Montclair victory) to go that way," he said.  "They had some great players."  A point of emphasis was that each week the coaches prepare the team offensively for what they believe the opponent's defense will throw at them.  And each week there are surprises.  "We prepared for what they did on defense (previously)," said Troxler.  "But we get different fronts every week."
Coach Troxler also addressed the play of junior quarterback Aidan Longwell.  "I thought he did a tremendous job with his maturity after the interception," he stated.  "The 72-yard bomb after the sack.  That was a big moment for Aidan."  In the Montclair game, Longwell completed 11 of 20 pass for 216 yards and five touchdowns.  The five TDs is second in the Massillon record book for touchdown passes thrown in a single game.  The record is currently held by Justin Zwick, who threw six TDs against Fremont Ross in 2001.  For the season, Aidan has completed 44 of 73 passes (60%) for 652 yards and 14 touchdowns.
"I thought Tre'von (Morgan) stepped up big time," said the coach.  "This is what we expected (prior to the season)."  Morgan caught three passes, all going for touchdowns. For the season, Tre'von has 7 receptions for 108 yards and 5 touchdowns.  The 6′-6″, 215 lb. wide receiver has also put forth great effort in throwing downfield blocks to spring his teammates for large gains.
"I like where we are," summed up Troxler.  "We're right where we need to be.  But we need to get better.  We haven't shown a lot on film.  But we continue to work on these in practice."
Head Coach Nate Moore then reviewed the film from last Friday's win and a few clips of this week's opponent, Akron Firestone.  "I'm proud of our defensive performance, giving up just 43 yards."
Turnovers also played a big role in the victory.  Twice the Tigers caused fumbles on kickoff returns.  Moore believes that Montclair was not prepared for the physical nature of the Massillon kickoff team.
Regarding his own team, he said that the Tigers continue to make some mistakes, but play really hard to minimize the impacts of the mistakes.
Massillon is 4-0 and is gearing to be 5-0 after this week's game.  Firestone has struggled this year, which will make the task that much easier.  The Falcons are winless, with losses to Wadsworth (63-0), Copley (28-0), Revere (51-12) and Akron Buchtel (28-0).  But don't expect the Tigers to take the game lightly.  All focus this week is only on Firestone.
Firestone offense:
Line averages 6'1″, 238
Best players are the two 6′-4″ wide receivers
Firestone defense:
LIne (4-front) averages 6'1″, 214
Best players are one linebacker and two linemen
Senior dominated
Four players go both ways.  Expect the Tigers to have both a size and physicality advantage.