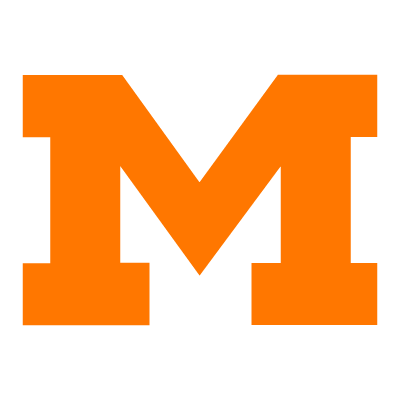 President Ben Leiberman called the meeting to order.
Booster Club Officers for 2018 are Bruce Gallagher (Vice President), Eric Smith (Vice President), Rick Dalsky (Secretary), Vince Pedro (Treasurer), Bob Marks (Associate Treasurer), Gary Vogt (Historian), Brock Herring (Touchdown Club Chairman), Phil Elum (Orangemen Chairman), Mark Fair (Sideliners Co-Chairman), Anthony Repp (Sideliners Co-Chairman), Ron Prunty (Videographer) and Bob Hollender (Obie Crew Chairman).  Steve Berecek is the outgoing Booster Club President.
Every Massillon football team recorded a victory last weekend:
Varsity: Massillon 25, Akron St. Vincent-St. Mary 7
Junior Varsity: Massillon 35, Akron  St. St. Vincent-St. Mary 13
Freshmen: Massillon19, Mansfield 13
8th Grade: Massillon 36, Mansfield 16
7th Grade: Massillon 8, Mansfield 6
6th Grade Varsity: Massillon Black 7, Green Black 0
6th Grade JV: Massillon Black vs. Green Black: won
4/5th Grade Varsity: Massillon 7, Canton Saints 0
4/5th Grade JV: Massillon vs. Canton Saints: won
Game schedule for this week:
Varsity: Canton GlenOak, Away, Friday, 7:00 pm
Junior Varsity: Canton GlenOak, Home, Saturday, 12:00 n
Freshmen: Canton GlenOak, Home, Saturday, 10:00 am
8th Grade: Oakwood Middle School, Home (Massillon Middle School), Saturday, 10:00 am
7th Grade: Fairless, Home (Massillon MIddle School), Tuesday, 5:00 pm
6th Grade Varsity: Green Orange, Home (Massillon MIddle School), Saturday, 3:00 pm
6th Grade JV: Green Orange, Home (Massillon MIddle School), Saturday, 4:30 pm
4/5th Grade Varsity: Green Orange: Away (Green Arris 1), Saturday, 1:00 pm
4/5th Grade JV: Green Orange: Away (Green Arris 2), Saturday, 2:30 pm
Per Bill Brown, buses will be available for the Louisville game for the cost of $20.  This does not include the game ticket.  Bus tickets can be purchased at Keller's Office Furniture.
A big thank you to Bill Dorman for leading the effort to secure a new scoreboard.  Definitely has the "wow" factor.
The Booster Club Website (massillontigers.com) set a new record last Friday for page views in a single day with 9,600.  The Tiger Facebook page numbers are in the thousands.  It is unknown at this time how many people viewed last Friday's game online, but it believed to be a significant number.
The Booster Club is raffling off 2 club seat tickets to the Cleveland Browns game on September 20, 2018 vs. the New York Jets at First Energy Stadium – kickoff at 8:20 PM.  Raffle tickets are $5 each or 5 tickets for $20.Tickets will be available at the weekly Booster Club meeting, Touchdown Club luncheons and Sideliner dinners. The winning ticket will be drawn at the September 17th Booster Club meeting.
The Booster Club is collecting Bonanza coupons, which can be cut out from Friday's Independent or Repository.  The winning school receives $2,000 for its booster club.  Last year Massillon was victorious in this effort and needs your support to repeat.
The canned food drive contest between Massillon and Canton McKinley is well underway.  Monetary donations are also accepted and are factored in at 7 lbs. for a dollar.
Kyshad Mack, Tyree Broyles and Tre'van Morgan were the guest co-captains.  Each spoke about the St. Vincent game and this week's opponent, Canton GlenOak.
The guest coach was Jason Jarvis.  He noted that the special teams played very well, especially during the kickoff return by Broyles for a touchdown.  The return is something he anticipated based on the Irish scouting report.  Jarvis applauded Magnus Haines for his directional punts.
Jarvis summed up the defensive effort by saying the players were "fast, physical and hungry."
Head Coach Nate Moore stated that "last Friday's game was a "good victory against a good opponent.  But this week we're starting over.  I'm proud of the kids.  The kids played hard.  It was a good performance."
Following the film review, Coach Jarvis mentioned that the Massillon defense is the same as last year.  Only this year the players are more disciplined.  Everybody is where they need to be when they need to be.  "Our kids are experienced," he said.  The defense played so well that St. Vincent's star running back, Terrence Keyes, who gained 198 yards last year, was held to just 10 yards in 11 carries, the longest run being just four yards.
Coach Moore gave the scouting report for GlenOak, this week's opponent.  He said that quarterback, Kindel Richardson is their best player.  Although considered an average passer, he is very dangerous running the ball.  They have a couple of good receivers with speed, who will get their opportunities in this big-play offense.  Look for lots of empty set formations.  The defense has converted from a 3-4 underfront to odd stack 3-3.  Seven players go both ways and up to eight sophomores see action.