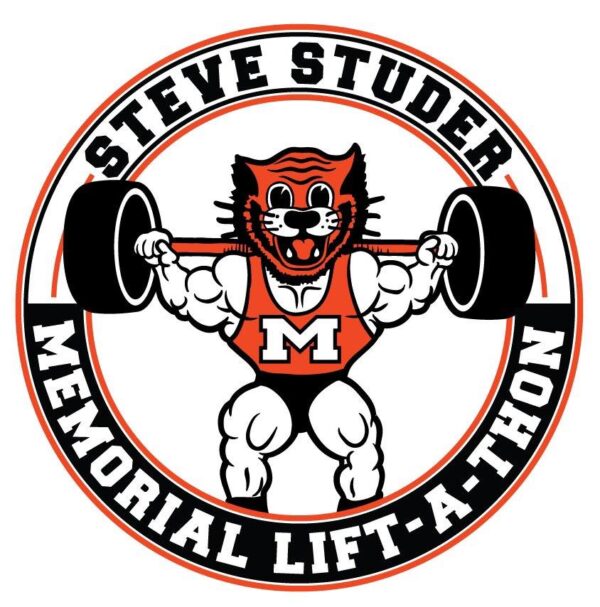 The weights were clanking, the muscles straining and the sweat flying as nearly 100 Tiger athletes gave it their all, attempting to set personal bests and perhaps win some awards.  The annual event honors Steve Studer, the late strength and conditioning coach, who was also eager to display the energy exhibited by these fine young men to their friends and relatives.  After compiling the marks for both squat and bench press, medals were awarded to the top three in each weight category.  But in the eyes of the couple hundred fans in attendance, all of the athletes came away as winners.
The overall champion lifter was Senior Hunter Wantz, who competed in the Super Heavyweight Division.  He had a combined lift of 1,049 lbs., including a squat of 665 lbs. and a bench press of 384 lbs.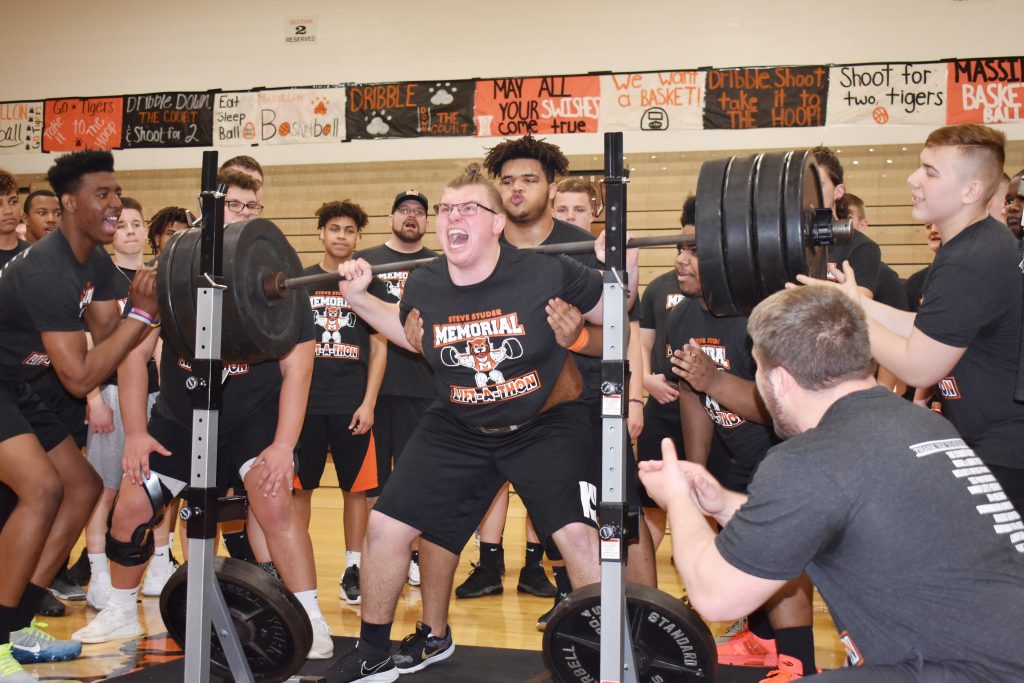 "I thought we had a great turnout," said Massillon Defensive Line Coach J.P. Simon who, along with Cornerbacks Coach Terrence Roddy, organized the event.  "I thought the crowd was awesome.  Just first glance, looking at the numbers, I think we blew it away.  It shows how hard the guys have been really working in the weight room.  We had a little success last year and went on a run and things could have gone two ways this offseason.  It's either guys get happy and complacent and feel like they've arrived a little bit, whereas I think this group has taken it as we got that close and didn't finish and really had a chip on their shoulder.  They've really gotten after it and attacked the weight room this winter.  It's been really impressive to see them work.
So how does all this translate into success on the football field?  "I've always said that you win your games in the offseason," said Simon.  "We do all our work and prepare all offseason long.  What you see on Friday night is just a product of all this.  And since I've been back, this will be Year 3, this is hands down the best offseason.  And to be honest it's not even close."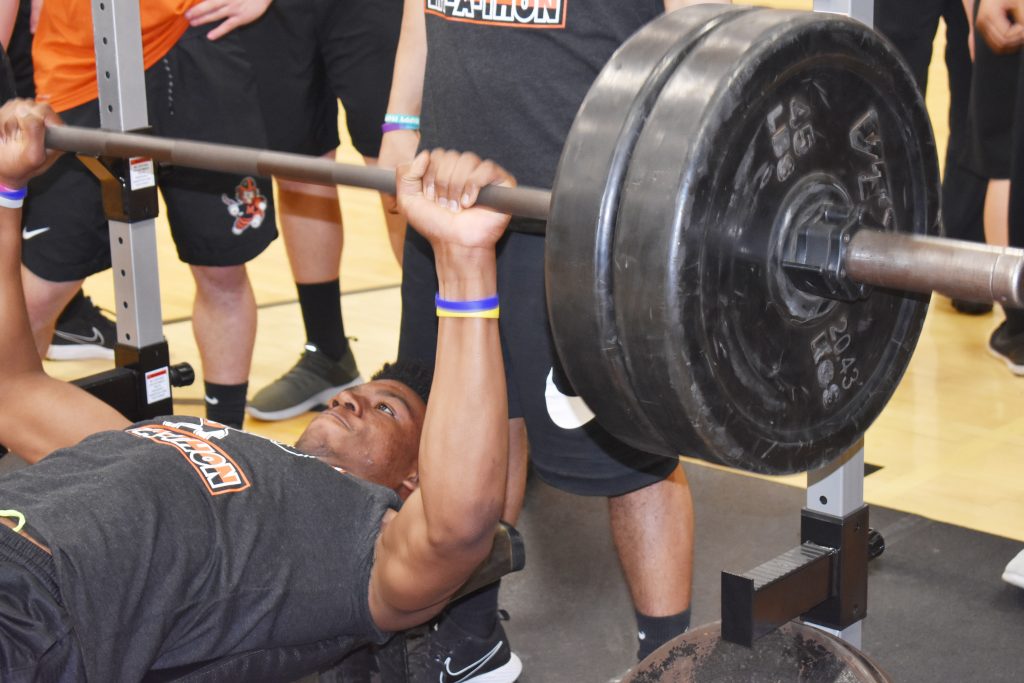 Here are this year's winners.
xxx