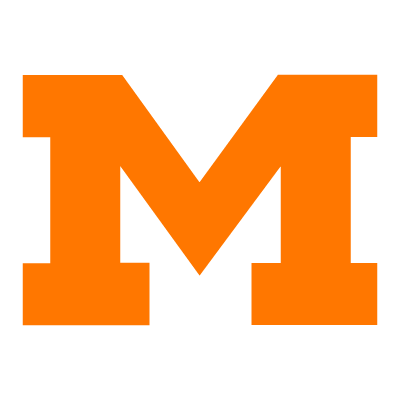 Each week during the football season the staff of massillontigers.com will provide input of their choice related to the recent games or Massillon football in general.
One could point to any number of attributes that led to a Tiger victory over our arch rival Saturday.  When you win by one point there are usually a number of areas that decides why one team wins and the other does not.
Our opponent was undisciplined and numerous penalties hurt their ability to compete.  The Tigers had a distinct advantage in the passing game.  The Tigers did not turn the ball over.  Our Tigers possessed the ball.  Jamir Thomas had forty-two carries.  The Tigers were able to pass with some success while McKinley was held to just 25 yards.  Klay Moll's field goal provided just enough points to outscore McKinley.
All these items are currently in the past and our focus is now turned toward Youngstown Boardman.  So, what can we bring forward from our win, to use as we take on this week's opponent.  The biggest attribute that we displayed last week that can be brought forward to this week's game is the physicality with which our Tigers played.  Being physical and playing with great energy will help bring home another win this Friday.
We as fans need to bring that energy in supporting our team.  Massillon kids have always been able to feed off of the energy of our crowd.  Bring your "A" game and help our Tigers play with that physicality that they displayed last week.  Go Tigers beat Boardman. — GV
Massillon finished No. 2 in Region 7 and will host No. 7 Boardman this Friday at 7:30 pm in the first round of the playoffs.  Boardman brings a 6-4 record into the fray with a signature win over Jackson  (8-2) 39-36 coming in Week 3.  The four losses followed a 3-0 start when their star running back was lost to an injury.  Two losses were to undefeated Steubenville (41-21) and undefeated Canfield (17-7).  The others were to 6-4 Youngstown Cardinal Mooney (21-7) and 6-4 Austintown Fitch (28-7).  While the Tigers bested Fitch 31-21, both teams own wins over Warren Harding by similar margins.
Offensively, the Spartans will aim to establish the run, something they have favored this year on 80% of the plays.  They typically operate out of the spread formation, with a tight end and three receivers.  The offense flows through quarterback Mike O'Horo, a 6′-1″, 200 lb. senior.  Massilllon Coach Nate Moore calls him a "really good football player."  Expect O'Horo to carry the ball a majority of the time, occasionally using the read-option to set up his runs, something that gave that Tigers problems earlier in the season..  The featured running back is 5′-11″, 202 lb. senior Domonhic Jennings.  He's a strong runner, but not particularly fast, as compared to previous Tiger opponents.  The offensive line averages 6′-1″ and all are between 240 and 250 lbs.  Although this group comprises only two seniors, it's the two juniors that have impressed Moore the most.  The passing game is OK at best.
The line is the strength of the defense, which averages out at 6′-2″, 234 lbs.  Although the linebacking corp is on the smaller side, the middle linebackers appear to play well.  Expect a 4-4, cover-3 alignment, with 2-high in passing situations.  Boardman will occasionally blitz, usually from the edge.  Once again, it will be a chess match to see if the Tigers try to pound it out or take advantage of several mismatches in the passing game. – DE
Here are some interesting facts on the eight teams in Region 7:
Three teams qualified with 6-4 records, including New Albany, Boardman and Canal Winchester.
New Albany played the most D1 or D2 teams (10), followed by Canal Winchester (9) and Massillon (8), although it's hard to call Ursuline or St. Vincent anything less than D2.
Massillon faced the most playoff teams (5), followed by Boardman (4) and Columbus Walnut Ridge (3).
Massillon played three private schools; Columbus Whitehall and Boardman played two each.
The most potent offenses belong to Ashland (37) and Columbus Mifflin (34).  However, neither boasts of a strong schedule.
The best scoring defenses are Canal Winchester (16) and Walnut Ridge (17).
The biggest signature wins were Massillon over both Bedford (9-1) and Canton McKinley (8-2), Boardman over Jackson (8-2) and New Albany over Reynoldsburg (7-3).
Unexpected losses were both Licking Heights (6-4) and Big Walnut (4-6) over New Albany and Wooster (5-5) over Ashland.
Additional notes:
Had Warren Harding defeated Football North from Canada last week, Boardman would have moved to 5th in Region 7 and the Tigers would be playing Ashland this week.
Had Massillon been in Division 1, they would have ousted 9-1 Perry from the playoffs with the win over McKinley and traveled to Cleveland St. Ignatius for Round 1.
DE