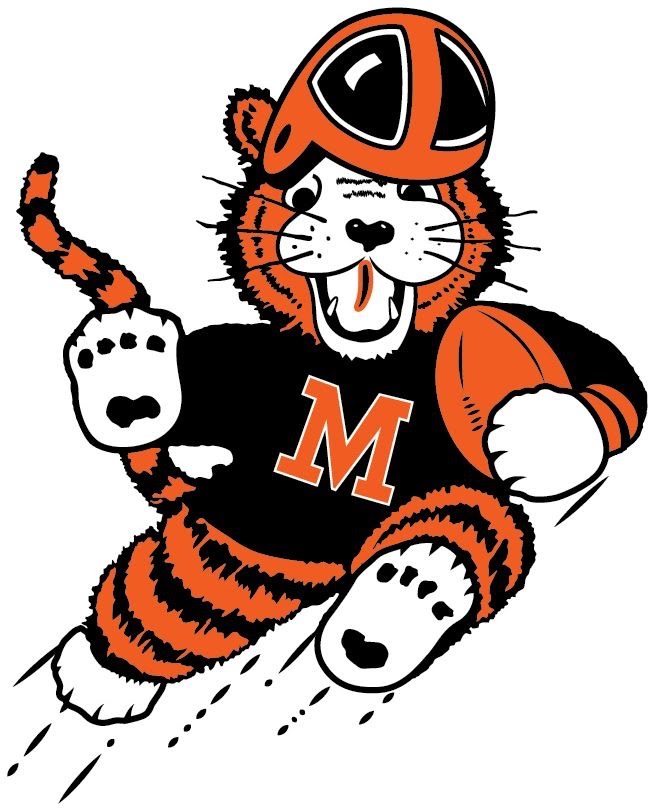 Report by Rick Dalsky, Booster Club Secretary
The Massillon Tiger Football Booster Club held its latest General meeting in the WHS media center on Monday 10/30/2017.  Booster Club President Steve Berecek welcomed everyone and said it was a great week to be a Tiger.  He informed everyone that at this week's game vs. Boardman parking passes will be honored.  Also there will be no fireworks or the Tiger balloon, but the tunnel can be used. He reported that the Freshman football team beat McKinley 21-6 this past Thursday.
Senior Board member Bill Dorman encouraged everyone to consider supporting the Massillon Museum levy (Issue 18).  Also, President Berecek encouraged those in attendance to consider supporting the school renewal levy (Issue 43).
President Berecek then introduced Tiger Head Coach Nate Moore who was given a standing ovation.  He enjoyed the past week's festivities especially the parade and the post-game downtown victory celebration.  He mentioned the great execution by the defense against McKinley.
Coach Moore brought Safeties Coach Dan Hackenbracht to the meeting. He commented on the McKinley game and said our defense tackled well. He also discussed the upcoming game vs. Boardman and answered questions from the audience.
Coach Moore then introduced two Senior football players: Captain WR/S #3 Austin Kutscher and Captain LB #1 Logan Anania who addressed the club on the McKinley game and the upcoming tournament game vs. Youngstown Boardman.  They also answered several questions from the audience.
Coach Moore reviewed and commented on film clips from the McKinley game and then he reviewed Boardman game film and discussed their potential lineup.  He also answered questions from the audience.
Final Announcements:
President Berecek informed those in attendance to embrace the moment, but we must look forward and stay focused.
Door prizes were announced.
Go Tigers!! BEAT Boardman!!