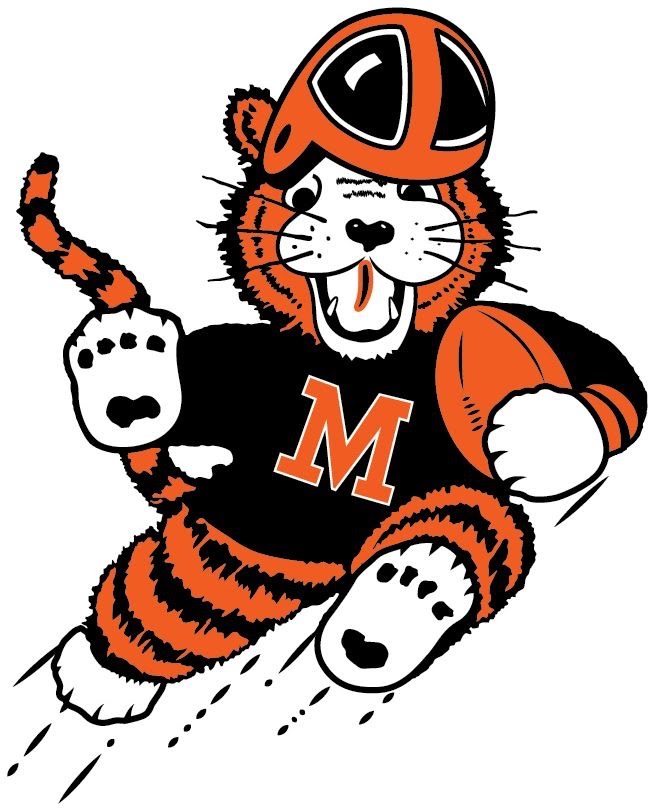 Report by Rick Dalsky, Booster Club Secretary
The seventh General Meeting of the Massillon Tiger Football Booster Club was held in the Media Center of WHS on Monday 10/9/2017.  Booster Club President Steve Berecek welcomed all in attendance.  Steve made the following announcements:
Only one score from the week: 9th grade won vs. Louisville 28-0.
Props to former Tiger quarterback Kyle Kempt for his outstanding performance helping Iowa State upset Oklahoma.
Steve then introduced Dave Jingo and Ted Bowersox from the Timeless Rivals film.  They showed a trailer for the movie and briefly shared the rich history of the Massillon / McKinley rivalry.  They asked that those in attendance help spread the word about the movie.  It will be shown in Massillon at the Lincoln Theater and in Canton at the Palace Theater starting October 21, 2017.  Cost of a ticket is $20 and there will be a DVD available for $20.
President Berecek then introduced Coach Nate Moore who introduced two senior football players: Senior OL/DL Ty Kearns and Senior DB/WR Dyson Berry who addressed the club on the Canisius game and the upcoming game vs. Akron Firestone.  They also answered several questions from the audience and then left to finish their homework.
Coach Moore brought Defensive Coordinator Craig McConnell to the meeting. They reviewed and commented on film clips from the Canisius game and then they reviewed Akron Firestone game film and discussed their potential lineup and players.  They both answered many questions from the audience.
Final Announcement: everyone is invited to attend the Massillon Museum's Expansion Groundbreaking (Paul Brown Museum) scheduled for this Thursday October 12, 2017.  Social at 5:00pm and Remarks and the ceremony at 5:45pm.
Door prizes were announced.
The next General Meeting of the Massillon Tiger Booster Club is scheduled for Monday October 16, 2017 at 7:00pm in the Media Center of WHS.  Memberships will be available at the door.
Go Tigers!! Beat Firestone!!`