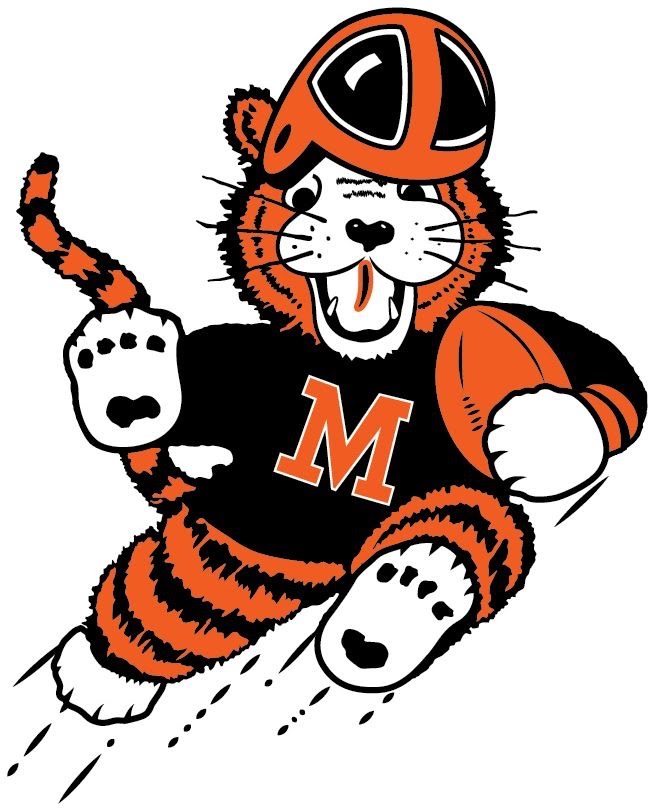 The Tigers opened their 3-game scrimmage schedule with a trip to perennial Division 2 power Avon.  Typical of a first scrimmage, it was an opportunity for the coaches to evaluate individual players as they search for the eventual starting eleven.  A final score is certainly not an indicator of a team's potential, but the degree of effort certainly carries some weight.  That is what the coaches were looking for and on this night it wasn't lacking for either team.
The scrimmage opened with Massillon's first team offense running ten plays followed by Massillon's second team offense running ten plays.  Each possession started at the Tiger 30 yardline. Then it was Avon's turn.  The series was then repeated once more.
The Tiger first unit advanced to the Avon 32 on its first possession, but failed to pick up a first down on the second possession.  The second unit moved to the Avon 15 on its second possession, but ran out of plays.
Avon's first possession was stopped at the ten on an interception by Dean Clark.  The second possession stalled at the Massillon 45.  Avon's second team was stopped at the Massillon 20 on its first possession.
The next phase of the scrimmage involved running a series of plays starting at the opponent's 25, similar to an overtime or red zone scenario.  Massillon's first team scored when Jamir Thomas ran in from the 15.  The second team scored twice, on a 3-yard run by Louis Partridge and an Anthony Pedro to Jaden Ballard pass covering 25 yards.
Avon's first unit scored on a 5-yard run and the second unit scored on a 23-yard pass/run and a 13-yard run.
Between possessions, each team had an opportunity to practice field goals.  Massillon's Clay Moll was perfect from 20, 32 and 37 yards, and two of four from 42 yards out.
Observations
Offensively, Massillon mixed the run and pass equally. Aiden Longwell started at quarterback and, when given the time to throw, was accurate on most of his passes.  In the running department, Jamir Thomas showed the power he exhibited last year, with surprising speed in the open field.  Louis Partridge appears quicker and shiftier than last year and also ran with some physicality.
Avon's defense utilized a 3-4 blitz package, which caused a lot of problems for the Tiger offensive line. And since the quarterback was called down when pressured or when exiting the pocket, many plays were just never completed.  However, Longwell showed the ability to tuck the ball and run when needed.
Defensively, Massillon was aligned in a base 3-4 defense with cover 2 and only blitzed on occasion. With Avon opting to throw the ball 90% of the time, it did find success through the air given the minimal pass rush, albeit all of the completions were of the short variety.  But the scheme did set up their few runs nicely.
Both offenses appeared ahead of the defenses in this early going, except for Massillon's inability to handle the blitz. This was probably due to neither team scouting and game-planning the other.  But then again, neither could finish off a drive.
There will be a bit of a learning curve for these young Tigers as they become accustomed to both a new offense and a new defense. But they appear to be talent-rich, very quick and better open-field tacklers than last year.