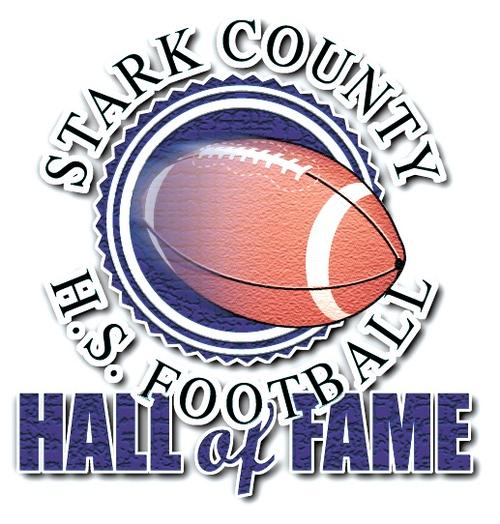 Three Massillon Tigers are to be included in the 2017 induction class into the Stark County High School Football Hall of Fame. The Enshrinee Banquet will be held at Skyland Pines on Friday, July 14, 2017. The Tigers to be honored are Brian Gamble, Devin Jordan and Jack Rose.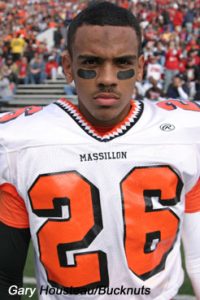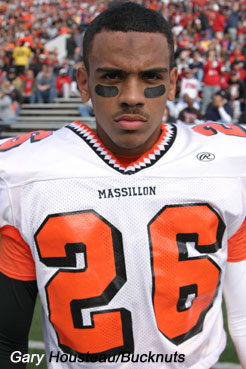 Brian Gamble was a hard hitting safety and running back for the Tigers from 2004 to 2006. The 2006 Tiger co-captain was named first team all Ohio at safety in that year. He was named The Bob Commings Hardnose award winner his senior season. Defensively he he made a career total of 184 tackles, 21 for loss, 7 interceptions and had 16 pass break ups. Offensively he rushed for 2,487 career yards, 26 TDs, and caught 56 passes for 991 yards and 8 more TDs. After his Tiger career he played a couple years at Illinois where he caught a touchdown pass against the Ohio State Buckeyes. He then transferred to Ashland University where he was named 1st team all American safety for former Tiger coach Lee Owens.
Devin Jordan starred at wide receiver for the Tigers in 2001 and 2002 and was named 1st team All-Ohio both years. In 2001 he caught 101 passes for 1,504 yards and scored 18 TDs, which remains a Stark County Record for Yards, Receptions and TD's in a single season. In 2002 his senior season he recorded 59 catches for 893 yards and 12 more touchdowns. After his Tiger career he received a scholarship to play for the Ohio State Buckeyes. Unfortunately his playing career was cut short by injury, but he became a graduate assistant coach for three years to start his coaching career. He has since returned to Stark County and has been an assistant coach (Wide Receivers) at Walsh University for the past five years.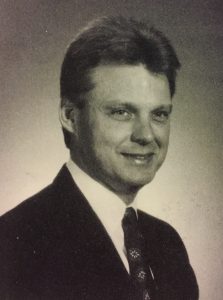 Jack Rose enjoyed a long and successful head coaching career in Stark County. Jack was the 23rd Head Coach for the Massillon Tigers, coaching from 1992 to 1997 after being the defensive coordinator the previous season. He starred at wide receiver for Central Catholic and later at Southwestern Oklahoma State. He coached the 1984 St. Thomas Aquinas to the Division IV state championship and was an assistant coach at Kent State before coming to Massillon. Rose guided Aquinas, Massillon and GlenOak each to the playoffs, compiling a record of 132-83-1, including a 9-7 mark in the postseason. Rose's coaching record at Massillon was 48-17 with a winning percentage of .738. His signature victory came in the historic 100th game vs. Canton McKinley where the Tigers prevailed 42-41 in overtime. Jack twice lead the Tigers to 10 win seasons.
Please join us in congratulating these three Tiger greats. Go Tigers! #TIG
TIGERS IN THE STARK COUNTY FOOTBALL HALL OF FAME
2002
Paul Brown, Massillon coach
Bob Commings, Massillon coach, GlenOak coach
Jim Houston, Massillon player
Chris Spielman, Massillon player
Harry Stuhldreher, Massillon player
2003
Tommy James, Massillon player
2004
2005
Chuck Mather, Massillon coach
John McVay, Massillon player, Central coach
Jim Reichenbach, Massillon player, GlenOak and Tuslaw Coach
2006
Jim Letcavits, Massillon player, Massillon coach
John Muhlbach, Massillon player, Oakwood coach
2007
Homer Floyd, Massillon player
Dennis Franklin, Massillon player
2008
Lin Houston, Massillon player
2009
Horace Gillom, Massillon player
Hase McKey, Massillon player
2010
Steve Luke, Massillon player
2011
Tommy Hannon, Massillon player
Joe Sparma, Massillon player
2012
2013
Travis McGuire, Massillon player
Justin Zwick, Massillon player
Ray Getz, Massillon player
2014
2015
Jerrod Vance, Massillon player
Bob Vogel, Massillon player
2016
Shawn Crable