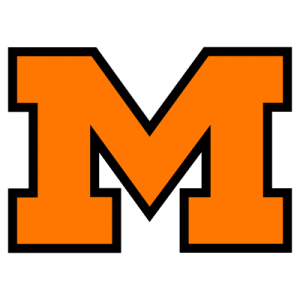 TIGERS AIR IT OUT
Blankenship throws 5 Tds to beat Beechcroft
By Chris Easterling
Independent sports editor
MASSILLON
Massillon has been a run-first football team this season. That doesn't mean the Tigers haven't enjoyed airing it out as well.
On Friday night, Massillon took to the air to take the air out of Beechcroft's hopes for an undefeated season. The Tigers rode five Seth Blankenship touchdown passes to a 41-19 win over the Cougars at Paul Brown Tiger Stadium.
Blankenship completed 13-of-17 passes for 258 yards on the night. The five touchdowns represent a career high for the senior quarterback.
"He's our field general," Massillon coach Nate Moore said after his team won its fourth in a row to improve to 5-2. "He's really grown as a quarterback and a leader of our football team over the course of the season. The kids believe in him; our coaching staff believes in him. He led our team to victory tonight."
Blankenship hit Austin Jasinski for a first-quarter touchdown strike of 68 yards and a second-quarter scoring pass of 47 yards. The latter gave Massillon the lead for good at 14-12 with 7:48 remaining in the half.
Jasinski finished with just the two catches for 115 yards.
With that Austin having made an impact, Blankenship elected to give another Austin – Kutscher – a chance to shine. He would connect with the junior to close out the last two second-quarter possessions on scoring passes of 31 and 45.
The latter provided Massillon with a 28-12 lead with 13 seconds remaining in the first half.
Kutscher finished with a game-high six catches for 107 yards.
"Austin Kutscher took advantage of some man-to-man situations, press situations," Moore said. "He showed what he could do for us. We were getting nine guys in the box, so that had to happen."
Kutscher wasn't the only Tiger to have a big night when maybe it wasn't expected. Sophomore running back Louis Partridge, getting a bulk of the carries due to Jamir Thomas sitting out the game due to injury, rushed for a career-high 137 yards on 27 carries.
Partridge didn't find the end zone. But he did continue to show the growth he has undergone over the four-game win streak.
"He's still got a lot to learn, but he runs hard," Moore said of Partridge. "He runs hard and he picked up a lot of key yards for us."
What made those first-half touchdowns even more clutch for the Tigers – and crippling for the Cougars – was the timing. The first three scores all came in third-and-long situations.
The initial scoring pass to Jasinski, which gave Massillon a 7-6 lead, came on third-and-7. The second Jasinski touchdown catch was on third-and-15 play, two snaps after a chop block moved the Tigers out of Beechcroft territory.
The third Tiger touchdown – the 31-yard pass to Kutscher – came on third-and-17. Just the play before, Massillon lost seven yards on a sack.
The Tigers were 6-of-8 on third-down conversions in the first half. They finished the game 8-of-14 on third down.
The final third-down conversion for Massillon was Blankenship's final touchdown toss, a 2-yarder to Edwin Glick for a 41-19 lead with 5:29 remaining.
"They were putting nine guys in the box and we were still trying to pound the rock up in there," Moore said. "We were beating our heads against the wall a little bit and we had to make some adjustments, maybe not really adjustments but execution. We had to force the ball down the field to get them out of it."
Beechcroft, meanwhile, had its own third-down successes early on. The Cougars' opening-drive score was set up by a 43-yard catch-and-run by Datrey Long to the Tiger 16.
Two plays later, quarterback Kyle Barrett scored on a 1-yard run for a 6-0 Beechcroft lead 3:03 into the game.
Beechcroft took a 12-7 lead with 8:37 remaining in the first half on a third-down touchdown pass from Barrett to Tre Parks of 22 yards. The Cougars missed the two-point try.
Barrett would throw one more touchdown pass, a 53-yarder to Long with 5:13 remaining in the third to make it 31-19 Tigers. Barrett finished 15-of-26 for 263 yards passing, with Long catching six of those for 139 yards.