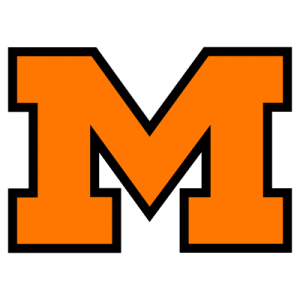 Massillon moves on
All-around winning performance propels Tigers past Ursuline in Warren
Chris Easterling
Independent sports editor
WARREN – Massillon football teams have made plenty of bus trips home from Warren over the years. Some have been enjoyable; others, not so much. Saturday, the Tigers made yet another of those bus rides home from Mollenkopf Stadium.
Massillon coach Nate Moore didn't even need to get on the bus to know into which category it would fall.
"It'll be a great bus ride home," Moore said after his team defeated Ursuline 30-0 Saturday in Warren.
For the Tigers, the trip away from Warren was both literal and figurative. It was literal in the sense that they were leaving the locale and going home.
It was figurative in the sense that, after a week of hearing about their performance in a Week 3 loss to Warren Harding, Massillon was ready to move on and take care of the next challenge on the schedule.
That, as much as anything else, was what made the performance so satisfying to so many wearing the white helmets with Obie logo on the side.
"The kids came out and played well," Moore said. "At times, really. … Offense, defense, special teams played a good game today."
That performance has Massillon in position to close out the first half of the regular season right where it wants to be, with a winning record. The Tigers evened their mark at 2-2 with the win, and now return home for the first of six consecutive home games this Friday night against Bowsher. The Rebels will come to Paul Brown Tiger Stadium a far, far cry from the kind of team Massillon has faced over its first four games. They are 0-4 and have lost their last three games by an average of almost 37 points a game.
The Tigers insist they aren't overlooking a team they beat by 30 a year ago. However, they also know this is a chance to build off what they did Saturday against Ursuline.
"We needed to win this week (at Ursuline)," Moore said. "We need to win next week, just like we need to win every week. The coaches will spend just as much time game-planning Bowsher; we'll spend just as much time on the practice field trying to get better."
Massillon's coaches had insisted that they had improved over the course of the first three games going into the Ursuline game, despite losing two of its first three games. Saturday's win provided the on-the-scoreboard evidence to back up those claims to the Doubting Thomases around.
Nowhere was that proof more evident than defensively, when the Tigers took steps to quiet some of the critics who claimed they couldn't stop the run. Ursuline came in as a team that thrives on running the football.
On Saturday, Massillon's defense silenced that Irish running game. The Tigers limited Ursuline to just 69 yards on 28 attempts, an average of 2.5 yards per carry. Even better for Massillon was the fact that it gave up none of the big rushing plays which had plagued it in losses to Mentor and Warren. The longest Irish run was nine yards. Ursuline, which did have three first-half drives inside Tiger territory, managed just 143 total yards.
Of those 61 came on the Irish's final first-half drive, which ended at the Tiger 2 when Massillon came up with one of three its fourth-down stops.
"I think defensive line-wise we did a good job," Moore said. "We're playing through some injuries at linebacker. We had some guys step up big-time today and play well in spots where they hadn't played before. A good overall team effort."
It wasn't just the defense, either. The offense returned to a balance that it didn't necessarily have over the first three games, while also not turning the ball over for the first time since a loss to Ursuline in Week 7 of the 2014 season. Massillon continued to run the football well, gaining 166 yards on 43 carries. Jamir Thomas once again led the way with 75 yards on 14 carries, which was significantly down from the 30-plus attempts he had posted in the previous two games.
However, along with that running game, the Tigers showed they're more than capable of beating a team through the air as well. Seth Blankenship completed 15-of-23 passes for 230 yards and four touchdowns. Blankenship's 66-yard second-quarter strike to Austin Jasinski staked Massillon to a 7-0 halftime lead.
His 20-yard touchdown pass to Jasinski two plays into the fourth quarter closed out the scoring. In between, the senior threw two third-quarter scoring strikes that helped the Tigers turn a close game into a rout. He had a 37-yard pass to Marcus Perrin and a 12-yarder to Austin Kuscher.
"It wasn't anything different," Moore said of Blankenship's performance. "It's just (quarterbacks coach Brett) Cooper getting back to the drawing board, working on fundamentals. Seth just believed in the play calls. Coach Cooper just did a great job mixing up the run and the pass. I thought we were pretty balanced."
The all-around team performance also had help from the special teams. That didn't just include Nate Gregg's 27-yard field goal which gave Massillon a 10-0 third-quarter lead. The Tigers' 23-point second half was almost exclusively set up by special-teams plays.
They recovered a fumbled pooch kick at the Irish 37, which set up Perrin's touchdown catch to make it 16-0. An onside kick recovery after that score set up Jasinski's second touchdown catch. There was a little longer wait between recovery and score there due to a 30-minute lightning delay.
"We really got some momentum there with those two fumble recoveries on special teams," Moore said. "(Special teams coordinator Jason) Jarvis does a great job and we put the ball in some spots where we had a chance to recover if they weren't handled correctly. They weren't and our kids were opportunistic and jumped on it and got those balls recovered. That carried us with some momentum."
Momentum which carried over to a happy bus ride home from Warren.