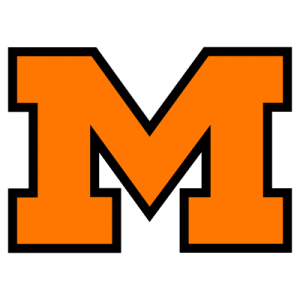 TOOTH & CLAW
Massillon powers past GlenOak with big rally
By Chris Easterling
Massillon Sports Editor
PLAIN TWP. The year was 2010. Massillon traveled to GlenOak trying to avoid its first 0-2 start since 2004.
The Tigers fell into a two-touchdown hole in the first quarter. However, they would dig deep and rally to win a hard-fought game over the Golden Eagles.
Fast forward to Thursday night. Massillon once again traveled to Bob Commings Field trying to avoid that 0-2 start.
Once again, the Tigers fell in a two-touchdown first-quarter deficit. Yet, once again, they avoided staying winless by rallying for a 24-21 win over the Golden Eagles.
"It's what we do," said quarterback Seth Blankenship, whose 31-yard touchdown pass to Austin Jasinski with 7:57 left in the third quarter gave Massillon the lead for good at 24-21. "A Massillon Tiger never folds, no matter what. That's what it's been like since Massillon football started. We weren't going to put our heads down; we were going to fight until the clock hit zeroes."
The go-ahead touchdown to Jasinski was set up by his own 55-yard punt return to the Golden Eagle 14. A personal foul penalty on Massillon moved to ball back to the 31, where it was 3rd and-27 before the go-ahead touchdown.
Jasinski also helped set up a pair of first-half touchdowns with runs to the GlenOak 2. Both of those scores, however, came on the subsequent plays by Jamir Thomas.
The first 2-yard run made it 14-6 after the point-after kick was missed on the final play of the first quarter. The second pulled Massillon within 21-13 with 6:18 remaining in the first half.
That Thomas had both scores shouldn't have been surprising. The sophomore was the power running threat Massillon was looking for, gaining 105 yards on 27 carries, including 47 on seven carries on the game-sealing drive to end the game.
"I feel like we did a really good job tonight (blocking) instead of other nights," said left guard Chris Anthony, who helped the Tigers rush for 151 yards as a team. "Coach (Jon) Mazur, our offensive line coach, really puts an emphasis on, dn't be perfect, but be physical. Out-physical them. Even if you make a mistake, make sure you do it 100 percent rather than being perfect and getting blown off the ball."
The first half, at least the first quarter-plus of it, that was GlenOak who was getting that accomplished. Particularly on third down with quarterback Tate Rhoads.
Rhoads picked up 50 yards on three third-down runs on the first possession of the game. That included a 12-yard touchdown run that gave GlenOak a 7-0 lead with 8:45 left in the first quarter.
On the Golden Eagles' first drive of the second quarter, Rhoads kept a drive alive with a 16-yard run on third-and-12. Two plays later, Elijah Ladson's 26-yard touchdown run made it 21-7 GlenOak 1:34 into the quarter.
Rhoads left the game at halftime after suffering a shoulder injury. He rushed for a team-high 79 yards on six carries. The Golden Eagles finished with 171 rushing yards and 220 total yards.
That Golden Eagle offense would only have five second-half first downs, four on their final drive. That drive ended on downs at the Massillon 26 with 2:52 left.
"We just all had to do what we're coaching to do," said Tiger linebacker Jacob Risher, whose interception set up a 31-yard Nate Gregg field goal to pull Massillon with 21-17 with 2:56 left in the first half. "We just have to do the keys we're taught to play. … I'll do anything for these guys next to me, and they'll do anything for."
GlenOak's longest scoring play in building a 21-16 halftime lead actually came from its defense.
Tay Pryor stepped in front of a pass on Massillon's second offensive play and returned it 39 yards for a score and a 14-0 Golden Eagle lead with 8:02 left in the first quarter.
That was one of three interceptions by the GlenOak defense, two of which came on Massillon's first two drives.