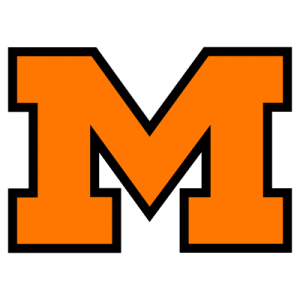 Massillon gets physical, stays unbeaten with win over Steubenville
Chris Easterling
Chris.Easterling@IndeOnline.com
MASSILLON It's not how you start, but how you finish. Or, if you were Massillon on Friday night, it's both how you start and how you finish.
The Tigers jumped out on visiting Steubenville to a two-touchdown first-quarter lead. Then after Big Red had threatened in the second half, Massillon came up with the necessary drives — and points – to keep them at bay in a 26-13 win at Paul Brown Tiger Stadium.
"Everybody knows we both play physical football," Massillon coach Jason Hall said after the state's No. 1-ranked Division II team improved to 5-0. "You expect momentum shifts in this game. I thought we put a drive together when it counted. … Our kids, when it counts in the fourth quarter, they come through."
When it counted most, the Tigers hitched their wagon to their running game. Specifically, they hitched it to running back J.D. Crabtree.
Crabtree took over in the fourth quarter, which started with Massillon nursing a 23-13 lead.
That's when the senior battering ram gained 48 – on 10 carries – of his game-high 127 yards.
It may not have resulted in any touchdown drives, but it took time off the clock.
"Coach Hall came out and said that they said we were the less-physical team here and they were going to come out and be too physical for us," Crabtree said. "I think we all took that to heart. Our goal was to come out strong in the first quarter and hit them hard."
Massillon had 90 rushing yards in the fourth quarter, and finished with 201 net yards on the ground. Austin Jasinski also had a big 44-yard run on the Tigers' next-to-last drive that moved the ball from the Tiger 12 to the Big Red 43.
That drive, the final scoring drive of the game, ended with an Andrew David 26-yard field goal with 2:45 remaining. It was one of two second-half field goals by David, who also hit a 42- yarder with 1:21 left in the third quarter to provide Massillon with a 23-13 advantage.
Those were the Tigers' only two scores of the second half. They had started it with a 20-7 lead.
"It's the biggest weapon, if not the country, then the state," Hall said of David.
Massillon set itself up for a big finish by flying out of the gates with its best start of any of its four games against American competition. After a first-possession three-and-out, the Tigers put the ball in the end zone on both of their next two drives.
The first one was set up by their defense, when Malek Jackson picked off a Steubenville pass and returned it inside the Big Red 15. Three plays later, Danny Robinson caught a 9-yard screen pass from Danny Clark to give Massillon a 7-0 lead with 8:20 left in the first quarter.
A nice punt return by Jasinski – plus a Big Red penalty – put the Tigers in business on their next drive at the Steubenville 16. This time, it took four plays to reach the end zone, with Crabtree scoring from 12 yards out for a 14-0 lead with 5:27 left in the quarter.
Steubenville (4-1) finally cracked the scoreboard when Niko Petrides caught a 5-yard touchdown pass from Dimitri Collaros with 8:19 left in the half to cut it to 14-7. It was one of two scoring strikes for Collaros, who finished 17-of-30 with 225 yards.
The other Steubenville score came on the first drive of the second half, a 15-play, 80-yard march that milked 5:17 off the clock. It ended on a 30-yard pass from Collaros to Charles Reeves.
Robinson had Massillon's other touchdown, a 6-yard run with 5:48 left in the first half. It came on the drive immediately following Steubenville's first score.
"The one thing about these guys, they like to compete," Hall said. "They don't get worked up; I get more worked up than they do. They adjust, they keep working."
Steubenville did have a couple of chances to add points to its total. Big Red drove to the Tiger 10 – trailing by 10 – early in the fourth quarter, but was stopped on downs.
After Massillon pushed its lead to 13 late in the fourth, Steubenville drove to the Tiger 20. That possession ended on three incomplete passes into the end zone with under 1:50 remaining.