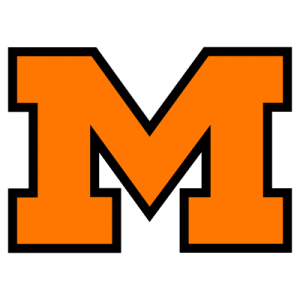 Triple OT
Massillon outlasts GlenOak for second victory
"Take your hat off to GlenOak; they had a great defensive game plan. They just brought the house at us all night." MASSILLON COACH JASON HALL
BY CHRIS EASTERLING
Independent sports editor,
MASSILLON Massillon's season opener against Perry last week had its share of miscues, penalties and turnovers. But the Tigers were able to overcome those to still run away with the win.
The second time Massillon took the field this season was filled with more of the same as it welcomed nemesis GlenOak to Paul Brown Tiger Stadium on Thursday night. And once again, the Tigers were able to overcome all of that to get the win.
This time, though, it was no rout. Instead, it was a nail-biting, breath-taking rally that gave Massillon a 23-20 triple-overtime win over the Golden Eagles.
"I happy with it, but at the same time, I'm really disappointed with the way we played," Massillon coach Jason Hall said after his team moved to 2-0 thanks to a 20-yard Andrew David field goal in the third overtime, followed by a fourth-down stop from his team's own 1. "Take your hat off to GlenOak; they had a great defensive game plan. They just brought the house at us all night. We didn't do a great job. We have to get back to fundamentals."
On a night when history was being made with Danny Clark becoming the first freshman to ever start at quarterback for Massillon, a different kind of history was seemed possible as well. Outside of McKinley, no other Stork County team ever had beaten the Tigers in three consecutive meetings, but such an opportunity was there for GlenOak after taking the 2011 and 2012 contests.
It was nearly there, but GlenOak – which led 10-6 in the fourth quarter, as well as 20-13 in the second OT – couldn't convert a fourth-and-goal from the Tiger 1 in the third overtime. Mike Smith came up to stop Jason Simon for a loss to preserve the win. The stop capped a night in which Massillon, despite a 288-152 edge in yards and an 18-8 first-down edge, shot itself in the foot over and over again. The Tigers turned the ball over five times, missed an extra point and three field goals, allowed GlenOak to pick up six recorded sacks in the game and missed onmultiple opportunities in Golden Eagles territory in the first half.
"We just kept battling and battling," Hall said. "We didn't play our best game." as for Clark, there were times where he looked like exactly what he was, which is a freshman. Yet he gave Massillon a 13-10 fourth-quarter lead when he hit Marcus Whitfield on a 10-yard touchdown strike with 4:46 remaining, then helped send the game into a third OT with a 21 yard TD pass to Reggie Rogers.
Clark finished the game 14 of 24 for 170 yards with three touchdowns, two of which went to Rogers. The two also hooked up for an 18-yard score with 9:31 remaining in the first quarter to give Massillon a 6-0 lead.
"Danny's a tough kid," Hall said. "He's going to learn from this. We're going to learn from this." GlenOak would rally twice. Simon's 2-yard touchdown with 3:44 left in the first half gave the Eagles a 7-6 lead. They would then march down for a game-tying 31-yard field goal with 17 seconds left in regulation to send it to overtime tied at 13-13.
Both teams missed field goals in the first overtime session. Massillon's was pushed wide left, while GlenOak's was blocked.