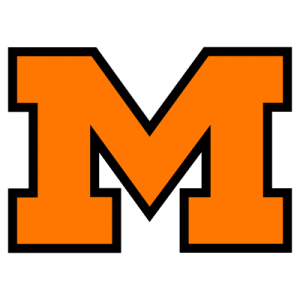 Massillon strikes quick in defeating Steubenville
Chris Easterling
The Independent
MASSILLON Jason Hall wanted to see his Massillon Tigers do something Friday night they really hadn't done since the season opener – come flying out of the gates to start a game.
Hall got his wish, and it couldn't have come at a better time.
The Tigers scored three first-quarter touchdowns to establish the momentum early in a 24-7 win over previously-undefeated Steubenville at Paul Brown Tiger Stadium.
"Our kids came out ready to go," Hall said after his team improved to 4-1. "We sputtered a little bit in that game. Our defense played really well in that game. My hat's off to them; I'm proud of them. We just kept coming."
Three weeks earlier, in the Tigers' first "really big game" of the season against GlenOak, they came out flat. The result was a 20-3 deficit in the fourth quarter that ultimately resulted in a 26-24 loss to the Golden Eagles.
There was no such flat start on this night. In fact, Massillon could not have scripted a better start in its second "really big game" of the season.
"GlenOak, we came in and everybody was pumping us up and we just got big-headed," Tiger running back/linebacker Kentrell Taylor said. "Ever since that loss, it hit us hard. We told ourselves we haven't done anything yet; we have to prove ourselves. Anybody can beat us when we don't play our game."
The Tigers scored on the game's first possession, with Kyle Kempt hitting Gareon Conley for a 21-yard touchdown pass just 1:36 into the contest. Kempt was 4-for-4 on the drive for 71 yards, with two passes going to Conley for 51 yards.
Massillon's defense made its first stop of the night on Big Red's first possession. Marcus Whitfield initially bobbled the ensuing punt around the Massillon 19, but recovered, made a pair of initial defenders miss and then raced 81 yards for the touchdown as the Tigers went up 14-0 with 7:08 remaining in the first quarter.
"I was looking at the ball, and I was like, 'Oh my goodness, it's my first punt return,' " said Whitfield, who scored his first varsity touchdown on the play. "I dropped the ball, then picked it up and just started running and was trying to figure out what I was going to do. I just saw a hole and I started running and my teammates all just started blocking for me. The next thing you know, I was in the end zone."
Kempt hit Tonn for a 24-yard touchdown pass with 3:52 left in the first quarter to make it 21-0.
A play earlier, Tonn kept the drive alive when he hit Ryan Rambo for a 31-yard completion on a fake punt, setting Massillon up with a first down at the Big Red 24.
Asked how long he had been waiting to run the fake, Hall said, "I don't know; a couple of weeks."
Massillon's final points came with 10:42 remaining when Anthony McCarthy – handling all the kicking chores due to an injury to Andrew David – booted a career-long 42-yard field goal to make it 24-7.
"At first I thought I missed it; I thought it was short," McCarthy said. "Next thing I know, Brody's jumping on me. … I couldn't believe that ever happened to me."
The lone Steubenville score came on a one-play, 9-yard scoring drive – a touchdown run by Dashon Redman. A bad snap on a Massillon punt, and the subsequent shanked kick and return set up Big Red with the short field.
A recovered pooch kick by Steubenville after the score gave Big Red the ball at Massillon's 37.
But that drive ended with no points, as Steubenville finished with just 143 total yards of offense.