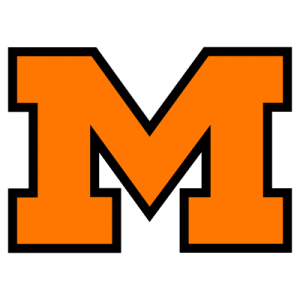 Behind Conley, Massillon pulls away from Perry in second half
Chris Easterling
PERRY TWP. It was a backyard brawl on Friday night at Perry Stadium. And neither Massillon nor
Perry was about to give an inch to the other.
But it was the Tigers who delivered the knock-out blow, blowing open a close game in the fourth quarter
in a 41-21 win against the Panthers in front of a standing-room-only crowd.
"I know that (Perry coach Keith) Boedicker and his kids are going to play tough football," said
Massillon coach Jason Hall, whose team is 3-1 entering next week's home game with Steubenville. "I
didn't think we tackled well, but that contributed by them and their kids. They played tough. This
game's important to both schools. We're three-and-a-half miles apart; everybody knows each other. It
means something. I'm proud of our kids."
Gareon Conley removed all doubt with three fourth-quarter touchdowns – two offensive and one
defensively – to turn a seven-point Tiger lead into a 27-point advantage.
Conley finished with 103 yards on four catches with three receiving touchdowns to go with the pick-six.
"There's a reason why he's a big-time player," Hall said of Conley. "Any time's he's around the ball,
he's electric. I think he proved tonight why he's one of the best, if not the best, player in Stark County, if
not Ohio."
The Tiger fourth-quarter explosion belied a game that was a battle for three quarters. Perry, in fact,
outgained Massillon 398-362 in total offense, and out-rushed the Tigers 242-119.
Perry's Braxton Berry gained 103 yards on 24 carries.
"It was a (heck) of a football game," said Boedicker, whose 2-2 team will host Hoover next week. "We
did what we wanted to do. We made some critical errors late third, early fourth quarter. … There's no
coach in America that's more proud of his kids tonight than I am. We fought our guts out for 48
minutes."
Perry came out of the gates and established itself as a team not about to be pushed around by the Tigers.
The Panthers took the opening kickoff and marched 47 yards to the Massillon 22, but was stopped a
yard shy of converting a fourth-and-9 situation on the drive's 12th play.
But after Massillon was forced to punt on its first possession, the Panthers went to work on the game's
first scoring drive. Keyed by a 28-yard pass from Adron Bealer to Brandon Neira that took the ball to
the Tiger 1, Perry took a 7-0 lead with 27 seconds left in the first quarter on a 1-yard Bealer plunge.
The Tigers tried to make their second drive count, but after losing four yards on third-and-goal from the
Perry 5, they were forced to try a 26-yard field goal. The kick sailed right, leaving Perry in front.
Massillon finally squared things up after forcing a Panther three-and-out. Kyle Kempt tossed a 31-yard
scoring pass to Conley — who wrestled it away from the Perry defender in the end zone — to tie things
at 7-7 with 5:27 remaining in the half.
Kempt was 13-of-21 for 243 yards passing Ernie Baez then helped the Tigers get the lead, returning an interception to the Perry 8. Two plays later, Kentrell Taylor ran through a wide-open hole off the right side of the line for a 5-yard touchdown and a 14-7 Massillon lead with 2:50 left in the half.
Perry, though, was undaunted. The Panthers moved right back down the field and tied the game, with
Bealer rolling to his left and finding Dillon McGraw in the end zone for a 16-yard score, as McGraw came back for the diving catch with 48 seconds left to tie the game at 14-14.
But, once again, Baez helped the Tigers gain the lead back. This time, it was a swing pass that Baez caught, broke a couple of tackles and raced 58 yards down to the Perry 6.
Two plays later, Kempt rushed in from two yards out, giving Massillon a 21-14 lead with eight seconds left in the half.
Perry had a chance in third quarter, thanks to a roughing the punter penalty on the Tigers that gave the
Panthers a first down at the Tiger 20. Perry reached the Tiger 2, but a holding call on fourth down pushed the ball back to the Massillon 14.
The Panthers missed a field goal on the subsequent play with just a little more than three minutes left in the third.
"That was huge," Boedicker said. "That's a 21-21 game down there."
It proved costly, because the Tigers made it a 28-14 game on the next possession. The capper was a 20-yard catch-and-run by Conley, who slipped out of a tackle at about the Perry 10 and ran into the end zone on the first play of the fourth quarter.
Conley made it 35-14 when he returned an interception 78 yards for a touchdown with 9:31 remaining.
The pick squelched a Panther drive that had reached the Massillon 26.
The Tiger senior added a 46-yard touchdown reception with 7:12 remaining. The kick failed, leaving it
at 41-14.