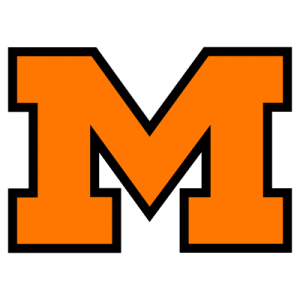 It wasn't pretty, but Massillon moves to 4-1
Chris Easterling
The Independent
MASSILLON – At the end of the night, the Massillon Tigers emerged with a 4-1 record. But that doesn't mean the Tigers are satisfied.
On Friday night, the Tigers had to overcome a choppy performance to hold off the Firestone Falcons, 27-13, in front of 6,486 at Paul Brown Tiger Stadium.
It was Massillon's third straight win, all of which have come by double figures. However, the most recent win no doubt left head coach Jason Hall grinding his teeth at some of his team's own struggles to find the consistency he has emphasized.
"We didn't play a really good game," Hall said. "We played obviously good enough to win. We had, offensively, a lot of negative plays. … It is what it is."
Massillon finished with 293 yards of offense, with 194 coming in the first half as the Tigers opened up a 13-0 lead. However, there were very few sustained, efficient drives for the Tiger offense.
The most efficient drive for Massillon came on its first drive, when it marched 82 yards in six plays to take a 7-0 lead just 1:43 into the game.
The Tigers were 4-of-5 for 72 yards passing on the drive, while Alex Winters capped the drive with a 1-yard run.
After that, the Tigers spun their wheels often, even when they picked up quality field position.
Three times in the first half, Massillon reached the Firestone 30, but only mustered a pair of long field goals by Andrew David for the 13-point lead at the half.
"They came out in a six-man front," Hall said of Firestone's defense. "We just didn't adjust to some of their pressures. Our quarterbacks were taking some hits. It's things we have to correct."
Massillon was able to grab a three-score lead when Kyle Kempt capped a 66-yard, seven-play drive with a 1-yard plunge to make it 20-0 with 2:53 left in the third. The Tigers also scored on a 14-yard Winters run with 9:16 left for a 27-7 lead.
"It's nice to get that cushion," Hall said. "It's nice to see us hit two long field goals tonight.
We'd like to see us when we get into that red zone not get negative plays and put us in that situation. Anytime you get that bonus score in the fourth quarter, a little security blanket, it's nice."
Maybe the nicest thing for the Tigers on this night was their defense. Despite a pair of fourth quarter touchdowns by Firestone – one which pulled the Falcons to within 20-7 with just over five minutes left – Massillon allowed its guests few sustained drives.
A big reason for that was the Tigers' ability to come up with the takeaways when they needed it. Brody Tonn intercepted a pair of passes for Massillon, while both Garrett Kreiger and Gareon Conley also picked off Falcon passes.
"We gave up those two red-zone passes, which are things we have to correct," Hall said of his defense, which ultimately allowed 211 total yards on the night. "In the course of the game when it was crucial, our defense came out and responded. They were able to make some big plays."
Massillon was playing short-handed, due to a handful of players being suspended due to violating team and school rules. That number included at least three starters.
Hall wouldn't say what the status of those players would be for next week's game against winless Hoban at InfoCision Stadium.
"Right now, they're being dealt with for breaking school and team policy," Hall said. "The total discipline hasn't been determined. There's not much else to say."