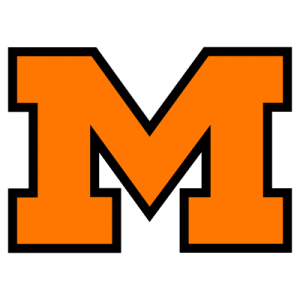 Tigers prove Ram tough
Massillon bounces back with win over dangerous Garfield
By CHRIS EASTERLING
The Independent
MASSILLON, OH —
There was no doubting the importance of Friday night's game against Garfield for the Massillon Tigers. Sitting at .500 with games remaining against the likes of St. Ignatius, Warren Harding, Mentor and McKinley, it was safe to say there was plenty riding on it in terms of the Tigers' playoff hopes
The Tigers, though, were more than up for the challenge.
With J.T. Turner giving the fans plenty to cheer about in the first half, Massillon jumped in front by 24 at intermission and cruised to 34-0 victory over the Golden Rams in front of about 8,000 fans at Paul Brown Tiger Stadium.
"Our kids work hard and they bring it to the table," said Tigers coach Jason Hall, whose 3-2 team plays host to St. Ignatius next Friday. "They know what's at stake. We have to play better football, and we did. I think what you saw was some kids playing with some passion. As coaches, we even challenged them on the field tonight when they were messing up. When they did, we challenged them to keep fighting and getting better."
While Turner certainly provided the fireworks offensively – rushing for 127 yards and a pair of scores in the first half on his way to a career-high 192-yard night – it was the Tiger defense which stole the show against the 3-2 Golden Rams. Coming off a two-week stretch in which they surrendered 546 rushing yards to Normandy and Ursuline, the Tigers were more than equal to the task of slowing down Garfield and its explosive tailback, Tyson Gulley.
Gulley, who had over 660 yards rushing in the Golden Rams' four games, could never find holes to run through as Massillon swarmed him on nearly every play. Gulley was held to just 69 yards, 27 of those in the fourth quarter while running against the Tiger reserves.
"Our game plan was to shut down the run," Tiger linebacker J.B. Price said. "That's what they're really good at. (Gulley) was a really good back. We watched film every day. Just making adjustments at halftime helped us a lot. We just played hard. We had to prove ourselves from last week."
As impressive as the performance was, it was made all the more impressive by the fact three Tiger starters – defensive end Matt Rose, outside linebacker Jamison Heath-Gates and cornerback Kyle Allman – were in street clothes due to injuries. All three, along with receiver Kyle Pizzino, are expected to play against St. Ignatius.
Quarterback Michael Clark also missed a series in the second quarter when he re-aggravated a finger injury. He returned in the second half.
On this night, it didn't matter who was on the field for the Tiger defense, as Massillon stifled the Golden Rams on every play. Garfield finished with 132 yards of offense, and didn't take its first snap in Tiger territory until the fifth play of the second half.
The defense also did its part to help change the score. With the Tigers up 10 after one quarter, Turner stepped in front of a pass tipped it in the air to himself and returned it 46 yards for a touchdown two plays into the second quarter for a 17-0 lead.
It was the Tigers' first defensive score of the season.
"They said they were 92 percent run," Turner said. "So when they passed it, I just knew I had to go break on the ball and make a play."
Meanwhile, the Tiger offense heeded the lessons from last week's loss to Ursuline, as Massillon took it to Garfield at the point of attack. Of course, a big part of that was Turner, who was held to just 25 yards by the Irish.
It took him all of three carries to top that total on Friday night. By the end of the first quarter, he already had 96 yards and a 29-yard touchdown on just nine carries.
He would add an 11-yard scoring run with 13 seconds left in the first half to make it 24-0 Tigers.
"I couldn't even sleep this week knowing I had a bad game last week," Turner said. "I knew I had to just go out there today and put on a show."
Massillon 34,
Garfield 0
At Paul Brown Tiger Stadium
Garfield 00 00 00 00 00
Massillon 10 14 07 03 34
SCORING SUMMARY
M – Geier 26 FG
M – Turner 29 run (Geier kick)
M – Turner 41 interception return (Geier kick)
M – Turner 11 run (Geier kick)
M – Grunder 7 pass from Clark (Geier kick)
M – Geier 35 FG
Gar Mas
First downs 9 15
Rushes-yards 45-128 37-239
Comp-att-int. 2-5-1 3-13-0
Passing yards 4 45
Fumbles-lost 4-2 0-0
Penalty yards 0 25
INDIVIDUAL STATISTICS
Rushing:
Massillon
Turner 22-192 2 TDs;
Reiman 2-17;
Clark 6-8;
Partridge 1-8;
Patterson 2-7;
Arelt 2-7.
Garfield
Ty. Gulley 23-69;To.
Gulley 8-43;
Barnett 3-30;
Wells 4-10.
Passing:
Massillon
Clark 2-7-35 TD;
Partridge 1-5-10.
Garfield
Martin 2-5-4 INT.
Receiving:
Massillon
McCarthy 1-28;
Gaines 1-10;
Grunder 1-7 TD.
Garfield
Barnett 2-4.
Records:
Massillon 3-2;
Garfield 3-2.