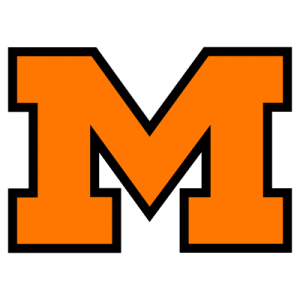 Tigers use fast start to roll past Cincinnati Western Hills
By CHRIS EASTERLING
The week before the McKinley game always can be a dangerous one for the Massillon Tigers, no matter the records. It can be especially hazardous when the Tigers' opponent is one like Cincinnati Western Hills, an athletic team sporting a lackluster record.
But those pre-McKinley perils can go by the boards rather quickly when the Tigers take care of business early and often, as was the case on Saturday afternoon when they dismissed the Mustangs 69-13 in front of 6,477 at sun-splashed Paul Brown Tiger Stadium.
Massillon, which will take a 5-4 mark into Fawcett Stadium this Saturday, scored on its first five possessions on its way to a 42-0 halftime lead. "It felt real good (to jump on Western Hills early)," said Tiger senior tailback K.J. Herring, whose two touchdowns helped Massillon grab a 21-0 first-quarter lead. "It's a long season, and you're a little banged up. So you're like, 'OK, we can take it to these guys.' It felt real good just to jump on them real quick."
The Tigers did a good job of jumping on every opportunity Western Hills provided them.
Herring's first score – a 5-yard run on the Tigers' initial play – was set up by a botched snap on a Western Hills punt. The Tigers also got a short field later thanks to a recovered pooch kick, as well as a fumbled punt by the Mustangs.
The Tigers led 35-0 before the 1-8 Mustangs picked up their initial first down, and were up 55-0 before Western Hills' Tharon Gardner hit Armondo Thomas for a 78-yard touchdown strike with 3:11 left in the third quarter to break up the shutout bid. Western Hills finished with 224 yards, 103 of those on its two touchdown passes.
"The defense had a great week of practice, and we showed that out there," said Tiger junior cornerback Justin Turner, who also ran for a score while lining up at quarterback in the second quarter. "We didn't give up no big plays. Then we put in the younger dudes, and they did real good."
Massillon was well on its way to its best offensive game of the season by halftime, when it had amassed 306 total yards. By that time, the Tigers – who finished with a season-best 502 yards – were liberally substituting, which gave a chance for players like Alexander Love, who rushed for a game-high 120 yards and three touchdowns on 16 second-half carries.
"I thought we played well early," Tiger coach Tom Stacy said. "I thought we flopped around a little bit and didn't execute at times the way we wanted to. It's a good win for us, and hopefully it's something we can carry into (the McKinley) week.
"What we have to be able to do is carry these last three weeks into game 10 with that kind of momentum, because we're going to need that. They're a much better football team – McKinley – than their (3-6) record indicates, and they've played very well at home this year."
The Tigers may have given McKinley something else to think about against Western Hills: the passing game. After struggling to consistently throw the ball – outside of a 175-yard performance in the season opener – Massillon showed what kind of threat it can be through the air against the Mustangs.
Massillon completed 11 of its 13 pass attempts for a season-best 178 yards. Senior quarterback Chris Willoughby was 6-of-7 for 72 yards and two touchdowns, while junior Tim Adkins completed all three of his aerials for 79 yards with a score. Sophomore Robert Partridge hit on two of his three passes for 27 yards.
Not only were the Tigers efficient throwing the ball, they also were diverse, spreading it around to seven different receivers. Giorgio Jackson (four catches, 44 yards) and Brandon Pedro (two grabs, 39 yards) were the only Tigers to catch more than one ball. Jackson finished with two touchdowns, while Pedro added a 13-yard scoring catch in the first quarter.
"The passing game hasn't been so good at the beginning of the season," said Jackson, who had second-quarter touchdown catches for 30 and 14 yards. "We're trying to balance our offense so people can't stop our run. We can't just rely on our run, we have to do both. That's why we're trying to do both."