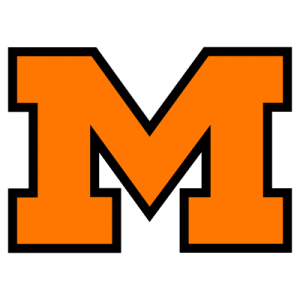 Massillon makes it two in a row with 56-0 rout of Warren
By CHRIS EASTERLING
K.J. Herring took the handoff, broke through the line and raced 14 yards into the end zone. With that run and subsequent PAT, Massillon jumped on top of Warren Harding 7-0 on Friday night.
It would be all the points the Tigers would need, but just for good measure, they added 49 more in what would quickly turn into a 56-0 rout in front of 7,188 at Paul Brown Tiger Stadium.
"We got off to a fast start," said Tiger coach Tom Stacy, whose team will play host to Cincinnati Western Hills next Saturday afternoon at 2:30. "We talked about that this week, about coming out here at home on Senior Night and getting off to a good start, and we did."
Herring, for the second week in a row, was the rushing star for the Tigers, who evened their record at 4-4. The senior rushed for 199 yards on 14 carries and scored four touchdowns, giving him 356 yards and seven scores over the last two weeks.
But it wasn't just Herring. DeVoe Torrence, back in the lineup after missing last week's game due to injury, added 139 yards and a pair of scores on the ground.
It didn't seem to matter who the Tigers gave the ball to, they were able to churn out yards. Massillon gained 449 rushing yards.
"It's coming together," Herring said. "We're figuring out where to put people and how to distribute the ball. … DeVoe comes off the injury, and you can see what he can do. It's exciting."
The Tigers wasted no time in jumping on the young Raiders, who fall to 3-5. Massillon scored on five of their six first-half possessions in building up a 35-0 halftime lead.
It didn't matter how far the Tigers needed to go, they were able to traverse it with relative ease. They had scoring drives of 28, 66, 54, 98 and 65 yards prior to the half, racking up 288 yards in the process.
The only first-half drive that didn't reach the end zone was squelched by a first-play fumble at the Raider 35. Yet, even that turnover didn't hurt the Tigers, as they got the ball back on the next play on a Warren fumble.
It was that kind of night for Massillon – even when things would go wrong, it would end up with a positive.
Take the first Tiger possession of the second half, when a 13-yard Herring run was negated by a holding penalty. The very next play, Herring ripped off a 70-yard touchdown run which made it 42-0 Massillon just 35 seconds into the third quarter.
"I just told everybody to stay focused," Herring said. "We just had to focus on what we had to do. We're just trying to show that we're a team and trying to work together."
Meanwhile, the Tiger defense was doing its part in giving its offense help. Massillon limited Warren to just 172 yards and 12 first downs on the evening.
"It feels a lot better," Tiger defensive end Steve Yoder said. "Not giving up any points is a huge step from the last couple of games."
A big key to the Tiger defensive effort was their ability to keep Raider quarterback Mike Dorsey in check. Dorsey, another in a long line of mobile quarterbacks which have given Massillon fits in the past, gained 50 yards on 20 carries while throwing for 32 yards.
"We had not had good success with running quarterbacks before," Tiger safety Corey Hildreth said. "I was glad we stepped it up and did good. "The shutout bid wasn't secured until the final seconds, as the Raiders drove down inside the Tiger 25. However, Massillon prevented Warren from removing the zero on the scoreboard.