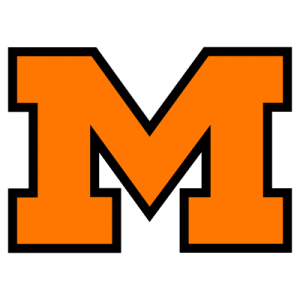 Massillon gets enough big plays to turn back Ursuline
By CHRIS EASTERLING
Any win is a work of art, especially when a team is mired in a two-game losing streak the way Massillon was entering Friday night's contest with Ursuline at Paul Brown Tiger Stadium. So, don't expect the Tigers to be deducting for style points after pulling out a tough 14-3 victory over the Fighting Irish.
"At this point, you take them any way you can get them," said Tiger coach Tom Stacy, whose team evened its record at 2-2. "It wasn't pretty. I'll tell you what, that's a pretty good football team. … Obviously it helped us not having (Ursuline tailback Darrell Mason) playing. But, hey, we'll take it."
It was obvious by the mood in the Tiger locker room they weren't about to give it back. After having to trudge in after consecutive setbacks to Solon and Normandy the past two weeks, the players were able to revel in the joy that comes with winning on Friday.
"It feels like we got a chip off our shoulder," Tiger senior quarterback Chris Willoughby said. "We know we still have to work hard. We have a good team (Mentor, which is 3-1 after beating previously-unbeaten St. Ignatius 38-17 on Friday) coming in here next week."
The Tigers were able to move the ball between the 20s all night, but they struggled to punch it into the end zone. The exceptions were a pair of touchdown passes from Willoughby – a 10-yarder to Josh Cross with 8:39 left in the second quarter and a 47-yarder to Kevin Massey with 5:37 remaining that broke open a 7-3 game.
Willoughby played the entire game save for the first series after Mike Clark suffered a foot injury. Clark had been named the starter earlier this week, and his status for next week's game against Mentor is uncertain.
The senior quarterback made the most of his opportunity, completing 5-of-8 passes for 72 yards. He had at least two others dropped.
"Coach told me to be ready to go whenever," Willoughby said. "I always have to be ready. Being a senior, I felt like I had to lead the team."
The Tigers' running game managed to grind out enough yards to wear down the Irish, as Massillon gained 162 yards rushing. Of those, 158 were by DeVoe Torrence, who carried it 29 times.
"We thought we could be able to run the ball," Stacy said. "We have to be able to run the ball. And one of the things we wanted to do is we wanted to run DeVoe a bunch. We wanted to pound it up in here. We knew they had a lot of linemen going both ways, and we wanted to wear them down. I think we were able to do that."
Massillon finished the night with 240 yards of offense. The Tigers also had a 32-yard field goal blocked.
What Massillon was able to do more than anything on Friday is keep Ursuline from crossing the goal line. Yes, the Irish were able to gain 192 yards of offense, but when they got into Tiger territory, the defense arched its back and turned them away.
The only Ursuline points came on a 39-yard Mike Metzinger field goal, which cut Massillon's lead to 7-3 with 2:57 left in the first half.
Massillon came up with a pair of turnovers on consecutive Ursuline third-quarter possessions. The first, a fumble recovery at the Tiger 24, turned back the Irish's deepest penetration of the second half.
Justin Turner also came up with a leaping interception at the Massillon 41 on the next drive.
"I can't say enough about our defense, our defensive coaches, the game plan and the way we executed on defense," Stacy said. "We did enough offensively to win. Defensively, I thought our guys did a great job."