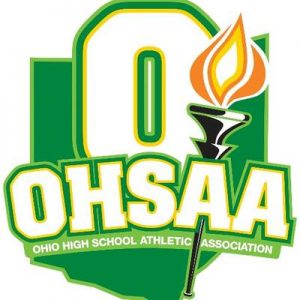 Tigers rebound: maul Mansfield
Walsh Jesuit next hurdle
By JOE SHAHEEN'
Independent Sports Editor
Yes, Virginia, those were the same Massillon Tigers thrashing Mansfield 46-6 Saturday in Parma as the squad that fell to Canton McKinley 21-13 seven days ago.
And, while Mansfield isn't McKinley, neither is the artificial turf of Byers Field comparable to the muck and mire that is the Fawcett Stadium playing surface.
Now Massillon gets a Walsh Jesuit team that is peaking after an impressive 19-0 victory over McKinley. The Tigers and Warriors will do battle at 7:30 p.m. Saturday at the Akron Rubber Bowl.
One play underscored why the Tigers are among Ohio's elite high school football teams when the playing surface isn't a factor in the contest. It came in the second quarter, about 5½ minutes before halftime. Mike Danzy tried to execute the option around the right side of the Tiger offensive line on second-and-32 from the Massillon 27.
Mansfield got excellent penetration and had the play defensed. So Danzy reversed course in the backfield, looking for some daylight around left end. A wall of blockers formed and Danzy found a seam to the 51-yard line as the pursuit closed in on him.
But the Tigers' 1993 Most Valuable Player wasn't satisfied. He cut back against the grain at midfield, leaving a host of defenders grasping at air in his wake. Danzy turned on the afterburners and sprinted to the Mansfield 7-yard line before one of the Tygers' track stars pushed him out of bounds.
It was the type of play that cannot be scripted, but one which Danzy and several of his teammates are capable of making at any time. Such plays are a big reason the Massillon offense is so explosive.
"You just cannot make that run on a muddy, sloppy field," Jack Rose said of Danzy's highlight file scamper.
The Massillon offense, paced by a line that gouged huge holes in the Mansfield defense front and the determined running of Leon Ashcraft (80 yards, three touchdowns), functioned like a well-oiled machine.
But it was the defense that limited Mansfield to a paltry 2.7 yards per rush and 144 yards of total offense that made a statement. The Tygers came into the game averaging more than 30 points per start. Yet Massillon shut the speedsters down, permitting just one meaningless score in the fourth quarter after the issue had long since been decided.
"The defense really was swarming to the football," Rose said. "We looked quick tonight. That's the way we looked all year. We were on the right surface. It was good to get on a good playing surface."
There was more to the way the defense performed than just the playing surface. There seemed to be a higher than usual level of intensity.
"We were pretty disappointed with the way things went last week," said Tiger tackle B.J. Payne, "and I think we turned that disappointment into anger. Mansfield just happened to be the opponent and they had to deal with it."
Still, Payne loves playing on the fake grass.
"It helps a lot because we are more of a quick team," he said. "On turf, we don't have to worry about the mud making us look like we're on a roller skates."
Mansfield played the first half as if it was on roller skates, fumbling four time and losing three to the opportunistic Tiger defense. The first turnover came on a bad punt snap on Mansfield's first possession. Geoff Osborn recovered at the Tyger eight, and after a penalty Ashcraft plowed into the end zone from four yards out on the first snap and Randy Endsley's PAT made it 7-0 with just over two minutes elapsed in the game.
The Tygers marched from their 17 to Massillon's 27, but Tim Menches recovered quarterback Effie James' fumble to set up the Tigers' best sustained march of the night. The locals drove 79 yards in 14 plays. A 15-yard Danzy to Greg Merchant pass and Mike Paul's 22-yard burst highlighted the sequence, which was capped by Ashcraft's 5-yard TD run behind the blocking of Trevor Paisley and Mark Fair on the left side. Endsley's boot made it 14-0 at the :43 mark of the first period.
Christmas continued to come six weeks early for the Tigers. On Mansfield's next play from scrimmage, James' bad pitch was caught in mid-air by Massillon's Matt Robinson at the Tyger 16. Three plays later, Paul went in untouched – some trick for a fullback in a goal line situation – and Endsley made it 21-0 at 11:18 of the second quarter.
Massillon scored twice more in the half, on a five play, 71-yard drive keyed by Danzy's spectacular ad lib run, and on a 12-play, 63-yard march that featured Ali Dixon, who caught a 5-yarder for the TD to make it 34-0 at halftime.
The Tigers drove 52 yards with the second-half kickoff, capped by Courtney Herring's 2-yard touchdown run at 5:08 of the third period.
Herring's 53-yard burst over left tackle highlighted Massillon's final scoring drive. The junior tailback scored from the 2 to make it 46-0 after three periods.
Mansfield head coach Stan Jefferson attributed the outcome more to his team's errors than anything the Tigers did in the playoff opener.
"we did the damage to ourselves," Jefferson said. "We had the bad snap. Then we fumbled. Then we had another fumble. I mean, that's 21 points we gave right now. It was nothing Massillon did to us. It was self-inflicted wounds.
"When we came out there and saw (Massillon) today, they didn't look as big as the first time we saw them. We felt coming in anything could happen.
MASSILLON 46
MANSFIELD 6
M O
First downs rushing 17 5
First downs passing 1 1­
First downs penalty 2 1
Total first downs 20 7­
Net yards rushing 379 131
Net yards passing 25 70­
Total yards gained 395 14
Passes attempted 6 13
Passes completed 3 3
Passes int. by 0 0
Times kicked off 8 2
Kickoff average 39.6 18.5
Kickoff return yards 0 31
Punts 1 3
Punting average 5.0 44.7
Punt return yards 58 0
Fumbles 2 5
Fumbles lost 2 3
Penalties 5 11
Yards penalized 57 71
Number of plays 70 40
Time of possession 30:03 17:57
Attendance 10,312
MANSFIELD 0 0 6 0 6­
MASSILLON 14 20 12 0 46
SCORING SUMMARY
First Quarter
MASS ‑ Ashcraft 4 run (Endsley kick)
MASS ‑ Ashcraft 5 run (Endslay kick)
Second Quarter
MASS ‑ Paul_2 run.(Endsley kick)
MASS ‑ Ashcraft 2 run (Endsfoy kick)
MASS – Dixon 5 pass from Danzy (kick failed)
Third Quarter
MASS ‑ Herring 1 run (kick failed)
MASS ‑ Herring 2 run (kick failed)
Fourth Quarter
MANS ‑ Lawrence 50 pass from Jones(run failed)
INDIVIDUAL STATISTICS
RUSHING
Massillon
Danzy 8‑86;
Ashcraft 16-80, 3 TDs;
Herring 8‑77, 2 TDs;
Dixon 11-44;
Paul 6-38, 1 TD;
Turner 7-21;
Laughlin 4-16;
Fraelich 2-8;
Hiegl 1-3.
Man­sfield
James 6‑50,
Fountain 8‑39,
Barber 5‑6,
Jackson 4‑9.