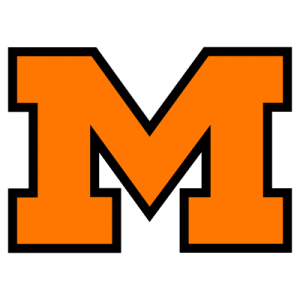 Massillon runs roughshod over East
Tigers tune up for McKinley with 63‑6 win
By MIKE KEATING
Independent Sports Writer
Maybe seven years ago it would have been an inviting matchup between the Massillon and Youngstown East Golden Bears.
But Friday night in Paul Brown Tiger Stadium before 8,975 fans, it was no contest.
The Tigers scored early and often and crushed East by a 63‑6 count, their final regular season game before next Saturday's battle against arch‑rival McKinley.
Massillon has won its first nine regular season games for the first time since 1982, the last time the Tigers played in the state championship game.
That Massillon team featured junior two‑way starter Chris Spielman, now a starting line­backer for the Detroit.
"It's great to be part of a Mas­sillon team that has the same record as one that had Chris Spielman on it," said defensive tackle B.J. Payne.
"There's no greater feeling than being 9‑0 heading into the McKinley game," added quar­terback Mike Danzy.
Danzy downplayed skeptics who said the Massillon schedule is not as rugged as in past years, especially with the absence of Cincinnati Moeller.
"People might say we don't play anybody because we've beaten teams by a lot of points," he shrugged. "But you have to understand we've beaten some teams that were supposed to have success this year.
"Look at (Youngstown) Rayen. They were supposed to be a playoff team. Then the (teacher's strike) happened and they had a hard time re­covering. They also lost their good runner (Herman Benson).
"We've also beaten teams that have had success against us in the past."
East, however, has not been one of those teams. The Golden Bears, whose strike­ abbreviated record reads 1‑4, were tamed handily by the Ti­gers in the five meetings since the series resumed in 1988.
The closest score was 24‑0 in 1989, followed by 45‑7 in 1990, 76-­26 in 1991 and 55‑20 last fall.
Selling the Tigers on East wasn't the easiest task for the Massillon coaching staff. But Jack Rose was pleased with how the team concentrated on taking it one game at a time.
"The seniors also knew it was their last game on their home field," said the second‑year Massillon mentor. "They came out and played hard. So did the other kids."
Despite the final margin of victory, the Tigers were tested by East.
"They have great team speed," said Rose. "They had a good option scheme. They were more disciplined."
"Their linebackers blitzed us from the backside and gave us some problems," Danzy added.
Whatever problems East pre­sented, the Tigers were able to answer with smash‑mouth foot­ball.
Massillon kept the ball on the ground most of the game, as the line fired out and controlled the line of scrimmage. The Tigers finished with 434 rushing yards.
"You don't put the ball in the air too much, when you average 13 yards a carry," Rose noted.
Massillon scored on its first nine possessions, with max­imum efficiency.
When fullback Jeremy Fraelich plowed off tackle into the end zone from five yards out with 3:44 left, it was only the 44th play the Tigers had run from scrimmage.
"We just came out and fine tuned everything," said run­ning back Ali Dixon. "We wanted to be sure we're ready for the next game."
Dixon was ready for East and gave the partisan Tiger fans an indication of what would trans­pire on Massillon's first play from scrimmage.
He ran an isolation play up the middle, turned outside and raced to the end zone for a 49­-yard score as Massillon led 7‑0 at the 9:51 mark of the first quarter.
Danzy faked a dive play into the line and optioned left for a six‑yard touchdown run at the 6:07 mark of the first quarter and it was 14‑0.
Maybe seven years ago, the Golden Bears would have been able to slug it out with the Tigers. The 1986 East team fashioned a 9‑1 regular season record, defeating Youngstown Ursuline, Boardman and a Youngstown South team that paddled McKinley 27‑10.
While the 1993 edition strug­gled most of the contest, East managed a sustained drive in the opening quarter. Quarter­back Leartis Day, similar in size to Danzy, completed a 12-­play, 65‑yard march with a 7-­yard touchdown strike to tight end Michael Claytor and it was 14‑6 at the 1:18 mark.
Massillon, however, was un­daunted and tacked on another score on its next series to stifle any East comeback hopes. Dix­on raced 48 yards for the touch­down and the Tigers moved ahead 21‑6 with 10:51 left until halftime.
Junior Leon Ashcraft, who has shared the halfback spot with Dixon this season, burned East with a 51‑yard touchdown run on a trap play at the 7:54 mark and it was 28‑6.
Kevin Buckland's 17‑yard punt return to the East 30 set up the fifth and final Massillon first‑half touchdown. It was Ashcraft who did the honors on a six‑yard scamper with 2:41 to go as the Tigers lead swelled to 35‑6.
Fullback Jake Laughlin, run­ning back Courtney Herring, and Fraelich scored in the second half.
Herring, a 5‑10, 169‑pound junior, led the Tigers in with 154 rushing yards and was a workhorse on the team's 84‑yard scoring drive. His 2‑yard burst off left tackle at the 9:33 mark of the fourth quarter was his 11th carry of the drive.
"This was a big win," said Danzy. "The 1991 team kind of looked ahead in the ninth game and (Akron) St. V got them."
The Tigers now have scored 425 points this season. The school record is 483 by the 1935 team. Danzy thinks the key to the McKinley game is offense.
"We have put points on the board (against McKinley) like we did against other good teams we played like Mansfield, (Akron) Garfield and (Austin­town Fitch)," he said.
"Now," smiled Rose, "we can turn our thoughts to McKinley."
MASSILLON 63
EAST 6
M E
First downs rushing 17 4
First downs passing 1 3
First downs penalty 1 0
Total first downs 19 7
Net yards rushing 434 73
Net yards passing 26 77
Total yards gained 460 150
Passes attempted 4 17
Passes completed 3 5
Passes int. by 2 0
Times kicked off 10 2
Kickoff average 40.8 49.0
Kickoff return yards 58 119
Punts 0 5
Punting average 0.0 23.0
Punt return yards 69 0
Fumbles 1 1
Fumbles lost 0 0
Penalties 4 6
Yards penalized 52 40
Number of plays 46 50
Time of possession 24:41 23:19
Attendance 8,975
EAST 6 0 0 0 6
MASSILLON 14 21 14 14 63
SCORING SUMMARY
FIRST QUARTER
M ‑ Dixon 49 run (Endsley kick)
M ‑ Danzy 6 run (Endsley kick)
E ‑ Claytor 7 pass from Day (kick failed)
SECOND QUARTER
M ‑ Dixon 48 run (Endsley kick)
M ‑ Ashcraft 51 run (Endsley kick)
M ‑ Ashcraft 6 run (Endsley kick)
THIRD QUARTER
M ‑ Laughlin 1 run (Pribich kick)
M ‑ Herring 18 run (Pribich kick)
FOURTH QUARTER
M ‑ Herring 2 run (Pribich kick)
M ‑ Fraelich 5 run (Weirich kick)
FINAL STATISTICS
Rushing:
(Massillon)
Herring 12‑154,
Dixon 6‑118,
Ashcraft 8‑85.
(East)
Fitzgerald 14‑55.
Passing:
(Massillon)
Danzy 3‑4‑0 26.
(East)
Day 4‑15‑1 72.
Receiving:
(Massillon)
Merchant 1‑16,
Dixon 1‑5,
Simpson 1‑5.
(East)
Claytor 3‑62.