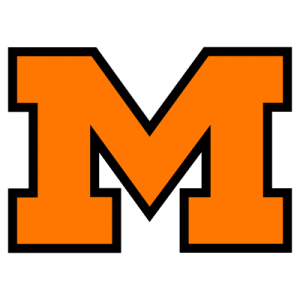 Tigers wounded by St. Vincent
Ashcraft, Woullard say they'll play against Bulldogs
By STEVE DOERSCHUK
Independent Sports Editor
The recovery will be painful as the Massillon Tigers attempt to restore the glow on their 1991 football season.
As head coach Lee Owens put it, "No matter what you try to say, there's never anything good about a loss," including Friday's 28‑25 setback to Akron St. Vincent‑St. Mary in front of 12,300 on a warm October night at Paul Brown Tiger Stadium.
So it was when the Tigers lost 14‑7 to Cleveland St. Joseph on a frozen night the ninth week of the 1989 season. That year's team recovered ‑‑ after a grim week of practice for McKinley ‑ to beat the Bulldogs and win two playoff games.
"There's really no magic ab­out trying to come back," Owens said. "I've had a lot of confidence in this team all sea­son and that's not going to change now. We'll just prepare as hard as we can, as always. We'll make every effort to be as well prepared as we can."
The Tigers had to adjust Fri­day to two things they hadn't prepared for ‑ in‑game in­juries to "rob" (read outside backer) defensive end Jason Woulland and fullback Falando Ashcraft,
On the first series of the game, Woullard suffered what was diagnosed as a bruised (not separated, as one fast‑traveling rumor had it) right shoulder. In the third quarter, Ashcraft sus­tained a sprained right knee judged to be less serious than the one that knocked quarter­back Nick Mossides out of the fifth game of the season. Ashcraft's injury was initially thought to be a sprained ankle; in fact, he was helped off the field after the game with no shoe on his right foot, and his ankle heavily wrapped. After the game, he climbed out of a cold whirlpool bath and de­clared, "I'll, be all right."
Woullard, like Ashcraft, said he would be able to play against McKinley.
No one can deny the injuries hurt the Tigers. Ashcraft had rushed for 75 yards at the time of his injury, pushing his season total to 998 (Travis McGuire gave the Tigers 135 rushing yards, lifting his season total to 1,113). Woullard has quietly had a superb season in one of the Tigers' most demanding defen­sive positions.
On the other hand, no one was denying St. Vincent is an out­standing team. The Fighting Ir­ish, whose 7‑2 record is the same as the Tigers', clinched a Division III playoff spot and could be back at Tiger Stadium next month playing for a state title.
"St. V played a great game," Owens said. "They beat us phy­sically and they beat us a couple of times at the skill positions."
Third‑year starter Chris "Juice" Campbell set a record for most yardage by a wide re­ceiver facing Massillon in catching five passes for 191 yards and two touchdowns. He is simply a magnificent athlete, and he still looked fresh at the end despite playing full‑time on offense and defense, and on kickoff teams.
Irish tailback Larry Hender­son also showed flashes of bril­liance but was generally con­tained (27 on one carry, 31 yards over nine other lugs) before he left the game with a cramped thigh. Henderson's replace­ment, junior Cameron Puhler, hardly cramped St. V's style af­ter entering the game in the third quarter. He rushed 13 times for 77 yards. Puhler ' whose efforts were key in touch­down drives that reversed what had been a 17‑7 Massillon lead was billed in advance by Irish head coach John Cistone as an outstanding back. So, he was a surprise only to those unfamil­iar with the Irish.
Everything was going the Ti­gers' way at the start of the third quarter. They emerged from the locker room with a dominating offensive march that expanded a 10‑7 halftime lead to 17‑7. Then they stuffed the first Irish offensive posses­sion of the second half and got the ball back on a punt.
The Tigers drove 65 yards for a touchdown on the opening series of the second half. Ashcraft opened the drive with five smashing carries for 40 yards. It was third down from the 9 when McGuire made one of his most spectacular runs of the season, taking a short pass from Mossides near the line of scrimmage, advancing the ball to the 3 where he was met by a swarm of defenders, then fight­ing and spinning his way through St. V's Bosco Pearson, Brandon Stancliff, Henderson and Craig Hoffman. All four wound up on the sand turf, with McGuire in the end zone.
Brown's P.A.T. kick made it 17‑7 with 7:43 left in the third quarter.
The turning point of the game came midway through the third period, on second‑and‑eight from the Massillon 42. Hender­son, playing defensive back, in­tercepted a tipped pass from Nick Mossides and returned it 27 yards to the Massillon 39; Henderson pulled up lame after the run and never returned.
St. Vincent's next play was a 23‑yard pass to Campbell. The Irish scored on third‑and‑eight when junior quarterback Josh Zwisler hooked up with flanker Bosco Pearson on a 14‑yard scoring pass to the right flat. Ed Jamison's P.A.T. boot made it 17‑14 with 3:26 left in the third quarter.
The Tigers then started their first series after Ashcraft's in­jury. They punted after three plays.
Two plays later, Zwisler lob­bed a bomb over the middle, and Campbell ran under it for the catch and a 48‑yard gain to the Tiger 25. Puhler's running took care of the rest of the 71‑yard drive. A 17‑yard gain put the ball on the 4, and he scored on the next play. Jamison's kick made it 21‑17, St. V, with 10:44 left in the game.
A squib kick left the Tigers buried on their own 10, and they again had to punt after three plays. The Irish got the ball on the Massillon 42, and scored on a 33‑yard play on which Camp­bell ran under a bomb along the right sideline. Jamison's kick again was good, and it was 28-­17, St. V, with 6:25 left in the game.
The Tiger offense responded with its most impressive scor­ing possession of the night, 55 yards in six plays, eating up just 1:56.
A 13‑yard run by McGuire, a 15‑yard Mossides pass to Marc Stafford, and a 14‑yard Mos­sides pass to McGuire set up McGuire's 4‑yard TD run on first‑and‑goal. The Tigers went for two so they could close the gap to a field goal, and suc­ceeded when McGuire hit Greg Paul on an option pass.
It was 28‑23 with 4:29 left in the game.
"I felt real good about our chances if we got the ball back," Owens said. '"The offense showed a lot of deter­mination, on that drive."
Essentially, the game came down to a third‑and‑eight play with the clock winding toward the 2 1/2‑minute mark. With the ball on the Irish 33, Puhler took the ball on a sprint draw, in the face of a blitz, dodged a tackler, and sprinted up the middle 12 yards for a first down to the 45. Puhler ran 10 yards on the next play, and from there the Irish had no trouble running out the clock.
Massillon had dominated the first half, except for the game's opening series when Campbell burst over the middle on a third-and‑nine and was wide open when he caught a Zwisler pass in stride en route to a 64‑yard touchdown play.
It was 7‑0 with 61 seconds gone in the game.
The Tigers struck back quick­ly, driving 66 yards in seven plays, ignited by a 14‑yard com­pletion to Terry Holland. On first down from the 9, McGuire broke up the middle, broke two tackles and burst into the end zone. Jason Brown's booming P.A.T. boot to the top row of the north end zone made it 7‑7 just 1:57 after Campbell's TD.
Following a missed 45‑yard St. Vincent field goal try, the Ti­gers drove 67 yards before run­ning out of downs at the 13. The Tigers quickly got the ball back on a Henderson fumble and Jonathon Jones' recovery at the Massillon 40. The Tigers drove 56 yards to the 4 before settling for a 21‑yard field goal by Brown. It was 10‑7 with 8:56 left in the half.
It stayed that way at half­time, at which point St. Vincent led 178‑175 in total offense.
The Irish wound up with a 386­-309 edge in total offense.
The Tigers still have a solid chance to make the playoffs for the third straight year and seventh time overall.
However, Owens said, "The playoffs are the last thing on my mind right now."
The Tiger locker room was not a happy place. Outside the locker room, a woman walked toward a park­ing lot on the outside of a fence. "Yea, Tigers," she said. "I still love you."
St. Vincent head coach John Cistone was happy but not gloating after the game.
St. VINCENT 28
MASSILLON 25
M S
First downs rushing 12 7
First downs passing 4 7
First downs by penalty 2 0
Totals first downs 18 14
Yards gained rushing 225 162
Yards lost rushing 6 8
Net yards rushing 219 154
Net yards passing 90 232
Total yards gained 309 386
Passes attempted 15 19
Passes completed 8 9
Passes int. by 0 1
Times kicked off 5 5
Kickoff average 49.2 50.0
Kickoff return yards 108 83
Punts 4 3
Punting average 35.0 36.7
Punt return yards 12 15
Fumbles 0 1
Fumbles lost 0 1
Penalties 1 9
Yards penalized 5 53
Number of plays 59 53
Time of possession 24:24 23:36
Attendance 12,300
St. VINCENT 7 0 7 14 28
MASSILLON 7 3 7 8 25
SCORING SUMMARY
SV ‑ Campbell 64 pass from Zwisler (Jami­son kick)
M ‑ McGuire 9 run (Brown kick)
M ‑ Brown 21 FG
SV ‑ Pearson 14 pass from Zwisler (Jamison kick)
SV ‑ Puhler 4 run (Jamison kick)
SV ‑ Campbell 33 pass from Zwisler (Jami­son kick)
M ‑ McGuire 3 run (Good pass from McGuire)
INDIVIDUAL STATISTICS
RUSHING
(Massillon) McGuire 23‑135, Ashcraft 16‑75, Mossides 1‑0, Seimetz 2‑5, Stafford 1‑4;
(St. Vincent) Henderson 10‑58, Pethel 6‑15, Zwisler 4‑4, Puhler 13‑77.
PASSING
(Massillon) Mossides 8‑15‑90, 1 TD, 1 int.;
(St. Vincent) Zwisler 9‑19‑232, 3 TDs.
RECEIVING
(Massillon) Holland 1‑19, Stafford 2‑41, Ashcraft 1‑4, McGuire 4‑26;
(St. Vincent) Campbell 5‑191, Pethel 1‑3, Frattura 1‑22, Henderson 1‑2, Pearson 1‑14.