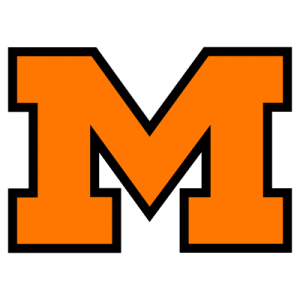 Tigers crown Knights, 70-0
By STEVE DOERSCHUK
Independent Sports Editor
Remember how you felt the last time you were in the middle of the big hill on your favorite roller coaster?
That sort of giddy release flushed the faces of most Massillon Tiger fans Friday night after a 70‑0 atomic drop on Nordonia at Paul Brown Tiger Stadium.
Following gut‑twisters that became losses to Cincinnati Moeller and Austintown‑Fitch playoff hungry Tigertown did not need a simple victory over a clear underdog Nordonia.
Tigertown needed ‑ and got ‑ a knockout punch. A crowd of 9,872 saw Massillon improve to 4‑2 and Nordonia fall to 3‑3.
The Tigers put a Falando Ashcraft ‑ 'flyin', Travis McGuire‑'high‑fivin', Gary Young‑'skyin' 70‑0 whoppin' on the Knights. That trio accounted for 252 of the Tigers 423 rushing yards.
Other 70-0 games
Friday's 70-0 rout of Nordonia was the fifth such victory in Massillon history. The other 70-0 games:
Year, foe Tiger coach
1922, New Philadelphia Paul Brown
1935, Akron East Paul Brown
1936, Portsmouth Paul Brown
1959, Mansfield Leo Strang
The five biggest Tiger routes:
Year, foe Score
1922, Akron North 94-0
1959, Barberton 90-0
1918, Orrville 82-0
1923, Salem 82-0
1924, Alliance 77-0
Ashcraft, who scored three touchdowns, said the Tigers are back.
"We wanted to blow them out early and give the guys on the second team a chance to play," he said after rushing 74 yards in 12 carries.
If was 35-0 at halftime. The first unit played one series in the third-quarter. The second and third units came on (strong, in fact), the way the Tiger bench players did in a famous 90-0 win over Barberton in 1959.
This was the fifth time in Massillon history the Tigers have won by a 70-0 final. Massillon teams have won 11 shutouts by scores greater than 70-0, including a record 94-0 win over Akron North in 1922.
"Right now," Ashcraft added, we've forgotten about the first half of the season, Right now, we're concentrating on winning the rest of our games, one week at a time."
Ashcraft wasn't the only Tiger who thought Friday's outcome was good tonic for the Tigers.
"I was not worried about us at all,: said Young, the little speed merchant who looked like Barry Sanders on breakaway touchdown runs of 50 and 38 yards. "Both of the losses were in our hands. We were close to being undefeated.
"Right now," added Young, known for his headlong dives on special teams, "this brings us back together… where we need to be…a team.:
"The main thing," added Dan Scinry, a junior who has looked strong on the offensive line, "was getting our pride back. We had a tough week of practice. In fact, we had a new drill called The Pride Drill. It helped a lot.:
Head coach, Lee Owens cited the underrated factor of getting playing time for everyone on the team.
"We played everyone and any number of guys did a good job," he said. "We talked all week about starting over again. Tonight was he first leg of a five‑game home stand. There are some tough games coming up. But it was a great way to start."
Junior Troy Burick got the start at quarterback, with senior Barry­ Shertzer wearing a sport hat and a Massillon American Legion baseball jacket on the sidelines after suffering a concussion last week.
Burick let it all hang out early, throwing an incomplete bomb to Marc Stafford on the first play of the game. The Tigers didn't score on that series, but the second time they had the ball Burick, whose forte is running, found a grand canyon around the right side on a bootleg run and raced 38 yards to the 17.­
On the next play McGuire showed some cuts and jukes that could soon get him a job at an Arthur‑Murray studio near you. It went for a touchdown.
The Tigers had only two other possessions the rest of the way on which they did not score.
Nick Mossides and Seth Aegerter joined Burick as Tiger quarterbacks who directed touchdown drives.
"I thought all of our quarterbacks looked good," Owens said.
It is believed Shertzer will reclaim the starting job when he returns to full health. He will not be allowed to take part in contact drills until the middle of next week at the earliest; hence his status is uncertain for next Saturday's game against Indianapolis North Central.
"We'll have to see how things go in practice. Owens said.
By, the late stages of the second quarter, it was apparent the Tigers had far too many horses for the Knights.
A scout from Indianapolis captured the mood when the Tigers gained possession on the 13-yard line after a ball was snapped over the Nordonia punter's head.
"Two plays or three?" the scout said to his partner.
Surprise! It took the Tigers four plays to score (James McCullough bulled in from the two with seven seconds left in the half)
Ryan John, who has quietly become a reliable point after kicker, converted the boot to create the 35-0 halftime score.
Some of the Nordonia players were bothered that the Tigers added another 35 in the second half.
Nordonia head coach Jim Fox held no grudges whatsoever.
"I told Lee, 'I didn't think you ran up the score' He put in his second and third units and you can't tell them to lay down," said Fox. "I'm embarrassed we did so poor more than anything else.
"I knew it would be a real physical mismatch. Stow was picked to win our conference, Nobody picked us for a high finish. We have a competitive, scrappy bunch of guys. But when I saw that Massillon beat Stow 51-0, I knew we might be in some trouble."
The Tigers led only 7‑0 after one quarter but scored on the first play of the second period, Stafford, who could become a more prominent figure in the passing game the rest of the way, got wide open in the left flat, took a short pass from Burick at the 12, and juked the rest of the way on a 19-yard scoring play.
A Ron Humphrey fumble recovery at the six set up the third touchdown, a six yard run by Ashcraft with 9:39 left in the half.
The Tigers then drove 61 yards after a punt. Ashcraft scoring from two yards away.
Nordonia crossed midfield for the only time on the opening possession of the second half before stalling at the 23. The first‑team offense drove 77 yards. Ashcraft running four yards for a TD with 4:40 left in the third quarter. John kick made it 42-0.
McCullough, the Tigers' big backup fullback, muscled his way 25 yards for a touchdown with 10:57 left in the game. John's kick made it 49‑0.
The Tigers quickly got the ball back on a fumble, and the 5‑foot‑8 Young quickly found daylight and put some distance on the pack on a 50-yard TD burst with 9:32 left.
Jason Brown's P.A.T. kick made it 56 zip.
Nordonia punted after three plays and Young scored on a carbon copy of his previous touchdown play, this time traveling 38 yards. Gary Miller, who gave up placekicking to focus on being this year's starting center, booted one for old time's sake and it was 63-0 with 6:10 left.
The final touchdown was set up by Aegerter's 52-yard bootleg run to the two. Ron Roberson scored on the next play with 2:49 left. Miller's kick enabled the Tigers to hit the 70 mark for the first time since 1959, when Mansfield Senior was handed a 70-0 shiner.
MASSILLON 70
NORDONIA 0
M N
First downs rushing 16 4
First downs passing 4 3
First downs by penalty 1 0­
Total first downs 21 7
Yards gained rushing 422 129
Yards lost rushing 11 36
Net yards rushing 412 93
Net yards passing 64 33
Total Yards gained 476 126
Passes attempted 12 13
Passes completed 5 3
Passes Int. by 2 1
Yardage on pass int. 10 2
Kickoff average 42.9 45.0
Kickoff return yards 19 74
Punts 2 7
Punting average 46.0 29.7
Punt return yards 54 4
Fumbles 3 3
Fumbles lost 1 2
Penalties 3 4
Yards penalized 25 29
Number of plays 55 57
Time of possession 18:02 29:58
Nordonia 0 0 0 0 0
Massillon 7 26 7 28 70
M ‑ McGuire 17 run (John kick)
M ‑ Stafford 19 pass from Burick (John kick)
M ‑ Ashcraft 6 run (John kick)
M – Ashcraft 2 run (John kick)
M – Ashcraft 4 run (John kick)
M – McCullough 25 run (John kick)
M – Young 50 run (Brown kick)
M ‑ Young 38 run (Miller kick)
M – Roberson 2 run (Miller kick)