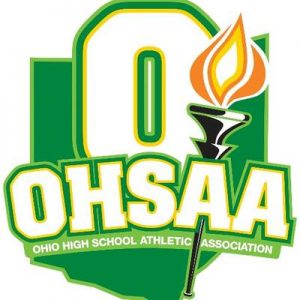 Berea bombed; Moeller last step
By MIKE HUDAK
Independent Sports Editor
AKRON ‑ Was Massillon head coach Mike Currence kidding?
After Saturday's 31‑0 thrashing of Berea, Currence commented, "We were lucky tonight. We got some big breaks."
The only response to that comes from "The Sports Writer's Bedside Companion of Cliches and Alliteration" ‑ a good team makes its own breaks. Perhaps in this case, a great team made them.
Berea entered the game having allowed only 36 points in 11 contests. The Tigers almost matched that in a single night; no other team had ever even scored twice on the Braves.
The Braves were allowing barely 100 yards a game defensively. On the Tigers' second possession, they marched 99 yards Braves for the first score of the game, eating up almost eight minutes of the clock.
Berea was expected to struggle offensively; a shutout certainly concedes the point. With star running back Rod Witlow hobbled, the Braves' running game was nonexistent. Passing wasn't much better, as Berea quarterback Bill Davis completed only eight of 30 attempts as the Tigers' hard‑hitting and strong rush resulted in a flurry of hurried passes and some ill‑timed drops.
A crowd of 15,250 showed up at the Akron Rubber Bowl. Conditions were less than perfect; an intermittent drizzle fell from the heavens while a steady wind made the temperature seem colder than it was.
The Tigers received the opening boot but had to punt. So did Berea, with quarterback Davis' kick downed at the Tiger one‑yardline.
Led by the big, bad boomers known as the Massillon front line, the running combination of junior Chris Spielman and senior Jim Bushe ground out steady chunks of yardage.
It took the Tigers' 12 plays to move the length of the field.
The only pass was a 22‑yarder from quarterback Brian DeWitz to Spielman to end the first quarter. The score came on a three‑yard linebuck by Spielman with 8:44 remaining in the half. Bronc Pfisterer added the conversion kick.
Berea was forced to punt again, and this time the Tigers moved 60 yards to score in eight plays. The capper came on a first‑and‑23 play following a holding penalty. DeWitz stepped back and unleashed a perfect strike to senior receiver Gary Conley, who enjoyed his greatest night as a Tiger. The perfectly‑executed 28‑yard scoring play ended with the Tigers leading 14‑0.
With 1:42 left in the half, Conley's receiving and defensive backfield cohort, senior Jim Geiser, intercepted a halfback option pass and returned it deep into Berea territory at the 21.
With 13 seconds remaining in the half, DeWitz fired over the middle to Conley, who put on the best open‑field running exhibition of the year in sidestepping defenders en route to a 13‑yard touchdown. Pfisterer's kick made it 21‑0 at halftime.
Berea received the second half kickoff, but Tiger linebacker George Ziegler got the ball right back with an interception, returning the ball to the Berea 31.
The Tigers' advanced to the Berea six, but played it safe and relied on the steady foot of Pfisterer for a field goal. The 23-yarder made it 24-0 with 6:23 left in the third period.
The only downer of the night came on the Tigers' next possession when DeWitz took a vicious blindside hit and fell unconscious to the ground. Serious injury was feared, but he left the field under his own power and later returned for a punt. Brad Offenbecher and Pfisterer split quarterback duties the rest of the way.
Whether the injury caused a lapse of concentration or not, the Tigers lost a quick seven on the very next play. Spielman took a pitchout and launched a wobbly‑but‑on‑target strike to a wide‑open Geiser, who lost control of the ball. It was a rare miss for Geiser, noted for his glue hands.
The Tigers' final score came with 3:52 remaining in the game. Conley capped his sensational night with an interception and 37‑yard return for a touchdown. Pfisterer's kick climaxed the 31‑0 barrage.
The Tigers, still perfect at 12‑0, dominated most statistical categories. Massillon led in total yardage 245‑116 and in time of possession, 28:03 to 19:57.
Individually, Spielman carried 16 times for 56 yards, while Bushe carried 11 times for 49 yards. Jeff Boerner carried twice for 18 yards in a good late showing, plus lost a big‑gainer to a penalty flag.
DeWitz finished with a stellar night, completing nine of 14 passes for 112 yards, including two TDs and no pickoffs. Conley caught four passes for 72 yards while Geiser caught three for 31 yards.
"Jubilant" would be the proper word to describe the post‑game lockerroom.
Two‑way lineman Tim Sweterlitsch summed up everybody's feelings.
"You bet I'm excited about playing Moeller. That's what we've been working all year for."
The hard work has paid off.
Massillon romps
into state finals
By Milan Zban
Beacon Journal staff writer
It didn't take Massillon long Saturday night at the Rubber Bowl to soil Berea High's reputation as a defensive giant.
The Tigers scored three times in the second quarter en route to a 31‑0 victory in the semifinals of the state Division I playoffs before 15,520. The victory advances Massillon to Saturday's 2:30 p.m. championship game against Cincinnati Moeller at Ohio Stadium.
Berea came into Saturday's game with an unblemished 11‑0 record and a defensive yield of little more than three points per outing.
But Massillon drove the ball 99 yards on its second possession with tailback Chris Spielman going the final 3 yards for the game's first score. Bronc Pfisterer kicked the first of three conversions to give the Tigers a 7‑0 lead.
Then wide receiver Gary Conley and quarterback Brian DeWitz took over.
DeWitz and Conley collaborated for touchdown passes of 38 and 13 yards before the half to put the Tigers on top 21‑0.
After Pfisterer booted a 23‑yard field goal in the third quarter, Conley scored again, this time intercepting a Bill Davis pass and returning it 37 yards for his third score of the night.
CONLEY, who had never scored three times in a single game before, credited DeWitz with throwing perfect passes for his two scoring receptions.
"He just laid the ball up there. All I had to do was run under it," Conley said.
Conley did a bit of fancy shimmying on his second TD, eluding two Berea tacklers just outside the goal line before he stepped across.
Of his interception, Conley said: "I was playing the outside and he (Davis) just hung the ball out there. I got a couple of nice blocks and took it in.
"This is one heck of a team," Conley said, "we can hurt you running or passing."
DEWITZ, who took a solid hit by Berea tackle Ted Thompson in the second half, said he hit his head on the AstroTurf on the play and was dazed for awhile. But the game already was in Massillon's pocket.
"I was trying to set up and got blind‑sided," DeWitz said. "But I'll be all right for the finals."
DeWitz, who wears No. 13, was asked if he was superstitious.
"No, I'm not. My brother Brent wore No. 12 and I wanted the same number, but it wasn't available, so I went one number higher."
DeWitz' passing numbers included 9‑for‑14 for 117 yards without an interception. He also punted three times for a 42.7 yard average.
Conley bad four receptions for 73 yards.
MASSILLON coach Mike Currence, whose Tigers are 12‑0, said the 99‑yard drive was the pivotal point in the game.
"It was a long time for their defense to be on the field," he said. "You have to remember we got a couple of breaks on that drive. You have to have a couple of breaks to win in a game like this."
The big break was a facemask call against the Braves after Spielman had dashed 6 yards to the Braves' 49. DeWitz then completed a 22‑yard pass to Spielman to the Berea 25 and six plays later the Tigers had their first score.
"You have to have the big play," Currence repeated, "and it was Conley who got it for us.
"Usually we don't throw long because the longer the pass the lower the percentage it be completed," he said.
"Now, we can talk about Moeller," said Currence, who had been asked about the perennial state title contenders week in and week out.
"I don't think anybody can hit as hard as Berea, but I think Moeller is much quicker than Berea. We're going to have to play a super game and get some breaks.
"Right now, we're hot. I just hope we can stay that way."
BEREA coach Tom Madzy said he had no regrets. His team had had a fine season.
"If anything, that second touchdown (Conley's 38‑yard reception) is what really hurt us. Our defense won us a lot of games this year, but they were on the field for an awfully long time tonight and so we came out on the short end of the score."
Berea also was hurt by the inability of speedster Rod Whitlow to go at full speed. An ankle injury sustained several weeks ago sidelined him. He played only sparingly and finally, in the last quarter, limped off the field.
Spielman was the game's top rusher with 61 yards in 17 attempts. Jim Bushe added 47 yards in 11 carries.
For Berea, Mike Kostyack gained 25 yards in eight tries.
MASSILLON 31, BEREA 0
MASSILLON 0 21 3 7 31
BEREA 0 0 0 0 0
MASSILLON ‑ Spielman 3 run (Pfisterer kick)
MASSILLON ‑ Conley 38 pass from DeWitz (Pfisterer kick)
MASSILLON ‑ Conley 13 pass from DeWitz (Pfisterer kick)
MASSILLON – Pfisterer 23 FG
MASSILLON – Conley 37 run with pass interception (Pfisterer kick)
Mass Berea
First Downs 16 7
Yards Rushing 126 45
Yards Passing 121 73
Tigers bomb Berea
on way to finals