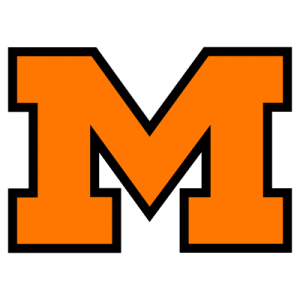 Tigers have easy time in 42-0 victory
And now it's 'on to Moeller'
By ROLLIE DREUSSI
Independent Sports Editor
"Forget tonight," Massillon assistant coach Gary Wells said Friday night in the lockerroom after the Tigers had defeated hapless Akron Buchtel 42‑0.
"It's on to Moeller," head coach Mike Currence said. "We're looking for a real good game in the Rubber Bowl."
And they're sure to get one from Cincinnati Moeller, the defending Division I champ which defeated Massillon 30‑7 last November in the state title game in Cincinnati.
As for Buchtel, well, the game was over almost before it started as Massillon scored 21 points in the first quarter and had a 35‑0 lead by halftime, despite liberal substitutions.
"I don't know if we're ready or not," Currence said, referring to Saturday's game with Moeller. "It was a little too easy for us tonight. A game like this certainly doesn't help you any, but we also had time to rest our injured players," he added. No Tigers were hurt Friday, and all players should be ready for Moeller.
"I thought our execution wasn't too bad," he pointed out. "We didn't make a lot of mental mistakes (the Tigers had only two penalties). It's difficult to concentrate when it's that easy. We'll just have to put it together next week."
The eight Moeller scouts watching the game didn't get to see much, as the Tigers stuck to the basics. They didn't need anything fancy.
Buchtel was held to minus‑two yards total offense in the first half, lost two of five fumbles and had a punt blocked by Tiger defensive tackle John Heather, who eventually recovered the ball in the end zone for a touchdown.
The Griffins took the opening kickoff and Terry Wright fumbled on their first play from scrimmage, with defensive halfback Dave Spuhler recovering the ball at the Buchtel 26.
Tiger quarterback Rick Spielman went straight to the air, hitting George Roknich in the end zone for a touchdown. Tim Manion booted the point after and Massillon led 7‑0 with only 51 seconds gone.
After a short punt by Buchtel, the Tigers went 40 yards in five plays on their next possession, with halfback Robert Oliver scoring from three yards out.
Manion's kick made it 14‑0 with 7:18 on the first quarter clock.
Currence began substituting after that, but two series later the first‑team offense went back in after Heather recovered a Buchtel fumble (caused by defensive end Bob Yoder) on a punt attempt.
Starting from the Griffin 15, Roknich gained four yards on a run and Spielman hit Dan Ricker with an 11‑yard TD pass with 1:16 to play in the first quarter. Manion made it 21‑0 with his PAT kick.
Spielman passed only five times in the game, completing three for 46 yards and two touchdowns. He now has four TD passes on the season.
Massillon scored on the first play of the second quarter when Heather blocked Charles Moore's punt at about the Griffin 10 yard line. After a mad scramble for the ball pushed it back into the end zone, Heather fell on for six points. Manion hit his fourth straight kick, for a 28‑0 lead.
On its next possession, Massillon put together an 81‑yard, 11‑play drive culminated by Michael Moore's one‑yard TD plunge with 1:12 to play in the half. Jim Bushe kicked the extra point for a 35‑0 Tiger lead at halftime.
The Tigers kept the ball on the ground the rest of the game to eat up the clock, and a scoreless third quarter was highlighted by a pass interception by, Tiger safety Grady Robinson.
Defensive halfback Mike Geschwind intercepted a pass in the fourth quarter that set up the Tigers' final TD, a two‑yard run by Greg Grimsley that climaxed a 47‑yard, nine‑play drive. Manion added his fifth PAT boot of the night to cap the scoring.
Bill Davis added a fumble recovery for the Tigers, later In the final period.
The Tigers only had 231 total yards in the game, but didn't even need that many, with Buchtel losing three of seven fumbles and suffering two interceptions in addition to the blocked punt.
Unofficial statistics for the Tigers include 47 yards in six carries for Moore and 42 yards in seven carries for Grimsley. Larry Newman had 28 yards in five carries and Oliver gained 33 yards in five carries.
The 10,268 fans in Paul Brown Tiger Stadium didn't see much of a game Friday night, but the big one comes Saturday, when the Tiger's and Moeller ‑ meet for the second time in two years at 8 p.m. in the Rubber Bowl.
Massillon 33
Buchtel 0
M B
First downs rushing 10 5
First downs passing 2 0
First downs by penalty 0 1
Total first downs 12 6
Yards gained rushing 188 124
Yards lost rushing 3 39
Net yards rushing 186 85
Net yards passing 46 ‑8
Total yards gained 231 77
Passes attempted 7 11
Passes completed 3 4
Passes Intercepted by 2 0
Yardage on pass interceptions 50 0
Times kicked off 7 1
Kickoff average 50.3 54.0
Kickoff return yards 25 82
Punts 3 3
Punting average 40.0 24.3
Punt return yardage 0 4
Punts blocked 0 0
Fumbles 0 7
Fumbles lost 0 3
Penalties 2 0
Yards penalized 20 0
Touchdowns rushing 3 0
Touchdowns passing 2 0
Miscellaneous TDs 1 0
Number of plays 41 42
Time of possession 20.52 27.08
Attendance 10,268
BUCHTEL 0 0 0 0 0
MASSILLON 21 14 0 7 42
MASS ‑ George Roknich 26‑yard pass from Rick Spielman (Tim Manion kick)
MASS ‑ Robert Oliver 3‑yard run (Manion kick)
MASS ‑ Dan Ricker 11‑yard pass from Spielman (Manion kick)
MASS ‑ John Heather recovered blocked punt in end zone (Manion kick)
MASS ‑ Michael Moore 1‑yard run (Jim Bushe kick)
MASS ‑ Greg Grimsley 2‑yard run (Manion kick)