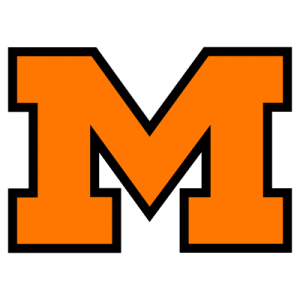 How tough Tigers?
Still unanswered: WHS mauls Whitmer 60-0 before 12,371
By CHUCK HESS, JR.
Independent Sports Editor
It was almost too easy for the Massillon Tigers and that's not good because Coach Bob Commings still hasn't gotten a real line on his Washington high team.
A 60-0 laugher over an outclassed Toledo Whitmer aggregation before 12,371 Friday night at Tiger stadium coupled with previous 60-6 and 22-20 victories only compounded Commings' dilemma. There have been two cases of weak opposition and another of WHS mistakes preventing the skipper from seeing what his charges could do against a good club.
"I really don't know how good this team is yet," Commings confided. "Now we must start playing for keeps with Niles coming in next week to start off our league All-American conference campaign.
* * *
DON'T GET the boss wrong. He was plenty happy with his charges.
"We learned something tonight," he said. "You've got to go out and take it to them. Our suicide kickoff squad really played ball and our defense really hit."
So good was the defense that Whitmer didn't get out of its back yard until late in the fourth quarter when the subs got in. The Panthers managed only 56 total yards, all on the ground, and failed to complete seven passes.
One of the fellows Commings singled out for his defensive work was end Ed McConnaughead.
"He did a marvelous job," Commings said.
* * *
THE ORANGE and Black rolled up the exact number of yards on the ground as in the air – 192 – and completed 10 of 16 passes, causing a shell-shocked Norm Decker, Whitmer coach, to remark, "I'd take his third string quarterback!"
It was the most number of passes thrown by the Tigers this season and for good reason.
"We didn't have the punch we thought we should have down in close," Commings explained, "so we had to resort to passing. Our problem was we blew some assignments."
The Tigers scored four times through the air, four on the ground, tallied five conversions via aerials and kicked two. They scored nine of the 11 times they had the ball.
Fullback Mike Autrey tallied three six-pointers, wingback Bernard Sullivan scored two and added a conversion, split end Don "The Hawk" Lewis caught two conversion passes, quarterback Denny Franklin scored a touchdown, threw a TD pass and two conversion aerials.
* * *
QUARTERBACK GARY Herring threw a touchdown and two conversion passes and kicked a conversion, quarterback John Fromholtz threw two TD aerials, one conversion pass and made two timely interceptions and tailback Mike Mauger scored a touchdown and kicked a conversion.
Fumbles aborted Tiger drives the first two times they got the ball when wingback Larry "Skooter" Harper got off a fantastic 44-yard punt runback to the Whitmer 38. Four plays later Autrey went off tackle from the 25 on first down with 3:39 left in the first quarter.
Mauger kicked the conversion.
A 48-yard pass-run play from Franklin to Harper, with Harper racing 37 yards, set up the next score together with an 11-yard Franklin aerial to right end Mike Robinson after Franklin had thrown 20 yards to Lewis for a TD only to have the Tigers in motion.
The drive took nine plays with Lewis eventually getting the score on a six-yard, third down sprint pass from Franklin to the corner with 9:46 left in the second quarter. The same play netted a conversion.
TAILBACK DARNELL, "Bopper" Streeter took off on a 34-yard punt runback to the Whitmer 32. Four plays later Autrey went through the middle from the 10 on the third down with 6:18 left after setting up the score with a 15-yard draw jaunt.
Franklin again found Lewis for the conversion.
After another punt, a 15-yard personal foul penalty on Whitmer and a clipping walk off against the Tigers, Herring found Sullivan with a 40-yarder on the two. After a leaping catch, "Sullie" stumbled into the end zone with 1:05 left. He had missed a TD pass minutes before.
Mauger's conversion kick hit an upright and bounced back.
Middle guard Elijah McLin picked off a fumble at the Whitmer 32 early in the third quarter. Harper fooled the Panthers with a double reverse for 37 yards to the 14 and Autrey took it from there with an off-tackle jaunt.
HERRING KICKED the conversion.
John Fromholtz, whose No. 13 is proving to be more lucky than the reverse, picked off a pass and added a 20-yard return to the Whitmer 23. Eight plays later on first down from the six, Franklin tried to pass, ran out of a trap and scored.
Herring hit Harper for the conversion on another of those corner capers.
Massillon took over on downs on the Tiger 35 after having relinquished the pigskin the same way minutes before. Five plays and a Franklin-to-Harper 47-yard pass-run later it was touchdown again with 10:35 left in the fourth quarter. Harper caught the pass on the Whitmer 23 and scampered to the 17.
The score was a second down, six-yard pass down the middle to Sullivan who also caught the conversion aerial. Both tosses were from Fromholtz with the score coming with 10:35 left in the game.
Fromholtz picked off another pass and ran it back 23 yards to the Whitmer 34. A 20-yard off-tackle run by junior tailback Mauger and another double reverse – this one by Sullivan for nine yards – helped the Tigers hit pay dirt again.
* * *
MAUGER MADE a diving catch of Herring's end zone pass with 7:22 left. Fromholtz found tight end Dan Byelene for the conversion.
From then on it was all Toledo with the game ending with Whitmer on Massillon's 11.
"They were just too quick and too fast for us," Decker said, "They blew us off the field. They've got a real fine team. When we knocked them down, they got up and came back."
WHITMER – 0
Ends – Rawson, Conrad, Goodrich, Wagner, D. Barber.
Tackles – Chinni, Cherry, Jacquot, Lazette.
Guards – Coates, Pugh, Nowakoski, Howard.
Centers – Sutton, Lotte, Birr.
Quarterback – Curson.
Halfbacks – Oikle, Freels, Dankert, Adler, Berndt, Pointinger, Freels, Fritz, Leist, Good.
Fullbacks – S. Barber, Lantz.
MASSILLON – 60
Ends – Maxhimer, Robinson, Pribich, Snyder, Lewis, Yackee, Byelene.
Tackles – Dorman, Benson, Celik, Bingle, Strobley, Ridgley, Heck, Dodd, Janikis, Lint, B. Nussbaumer, R. Luke.
Guards – Hout, Midgley, McLin, Janikis, Ashcraft, Sims, Jellel, Miller, Kulik, Indorf, Ferguson, Preece, Eckroate, Marsh.
Centers – S. Luke, Brand, Crookston, Chovan.
Quarterbacks – Herring, Franklin, Fromholtz, Pattinson, Immelt.
Halfbacks – Streeter, Harper, Mauger, Lombardi, Sullivan, Ammond, Sheaters, Clary.
Fullbacks – Autrey, Cardinal.
Massillon 7 22 15 16 60
SCORING SUMMARY
M – TB Mike Autrey, 24-yard run, Mauger PAT (kick).
M – SE Don Lewis, six-yard pass from QB Denny Franklin, Lewis from Franklin PAT (pass).
M—Autrey, 10-yard run, Lewis from Franklin PAT (pass).
M – WB Bernard Sullivan, 40-yard pass-run from Herring.
M – Autrey, 14-yard run, Herring PAT (kick).
M – Franklin, six-yard run, WB Larry Harper from Herring PAT (pass).
M – Sullivan, six-yard pass from QB John Fromholtz, Sullivan from Herring PAT (pass).
M – TB Mike Mauger five-yard pass from Fromholtz, TE Dan Byelene from Fromholtz PAT (pass).
THE GRIDSTICK
M W
First downs – rushing 11 4
First downs – passing 7 0
First downs – penalties 1 1
Total first downs 19 5
Yards gained rushing 206 77
Yards lost rushing 14 21
Net yards gained rushing 192 56
Net yards gained passing 192 0
Total yards gained 384 56
Passes completed 10—16 0–7
Passes intercepted by 2 0
Yardage on passes intercepted 34 0
Kickoff average (yards) 9–45.0 1–53.0
Kickoff returns (yards) 25 127
Punt average (yards) 2–45.5 7–33.7
Punt returns (yards) 100 0
Had punts blocked 0 0
Lost fumbled ball 1–2 0–0
Yards penalized 10–80 2–20
Touchdowns rushing 4 0
Touchdowns passing 4 0
Total number of plays 57 55
OFFICIALS
Referee – Robert Whetstone.
Umpire – Harvey Hodgson, Jr.
Head Linesman – Art Cirelli
Field Judge – Beauford Hatfield