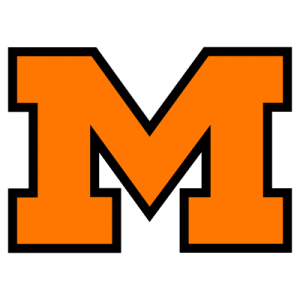 Tigers Beat Elder 26-7 On Sloppy Field
Massillon Team Gets Touchdowns In First And Fourth Quarters
By LUTHER EMERY
CINCINNATI – A slippery ball and a stubborn Cincinnati Elder football team proved a hard combination to beat Friday evening, but the Massillon Tigers finally succeeded and rolled to their fourth victory of the season by a score of 26-7.
Nine times the Tigers fumbled the slippery ball and three times they lost it, but they hung on to it long enough on four occasions to score two touchdowns in the first quarter and two in the fourth.
Elder got its lone score in the second.
Not until Dave Canary blocked an Elder punt in the fourth quarter to get the Tigers the ball on the Cincinnati 27 was victory assured.
Up to that time the score was only 13-7 in Massillon's favor and there was the ever present danger of a fumble setting up another score for the Cincinnati team.
* * *
BUT WHEN CANARY blocked Tom Groh's punt (and he had been asking for it all evening), the Tigers rolled again, Charlie Brown setting up the T.D. by carrying to the one yard line and Johnny James lugging it over around right end on a keep play after Dave Archibald had been stopped twice without gain.
The game was finally put on ice about the same way a few minutes later, only this time Groh, attempting to punt on fourth down, juggled the ball and was thrown for a 10-yard loss on his 10 before he could get the ball away. Willie Long immediately toured his right end for the score and that was it.
The Tigers probably got their two touchdowns in the first period too easy. Winning the toss, they chose to receive and marched from their 36 to the Elder goal with James going into the end zone from four yards out. Archibald had set it up with a 41-yard jaunt. Only four minutes of the game had expired, and it took but another three minutes to get the second T.D. James tossing to Brown for it. The play was good for 50 yards.
From that point on into the fourth quarter the Tigers continually fumbled the ball, due both to the slimy leather and also to poor timing caused by a slippery field.
It had rained all Thursday night and all day Friday up until 3:30 p.m. and water was standing on the field in some places.
Elder scored its T.D. with seven minutes and 10 seconds remaining in the second period after covering a fumble on the Tiger 30. Halfback Jerry McDonald did most of the leather lugging, going the last 15 on a double reverse that completely caught the Massillon defense off guard, Mike Honold kicked the extra point.
* * *
IT WAS ELDER'S only serious threat. It had difficulty moving the ball. In fact it gained only 112 yards from scrimmage, seven through a completed pass, and lost 56 yards for a net of 56.
The Tigers gained 278 yards on the ground, completed one pass for 50 yards for a total of 328 yards gained and lost 30 for a net of 298. First downs were 15 to 6 in the Massillon team's favor.
Leading ground gainer for the Tigers was Archibald with 88 net yards in 15 carries. Brown gained 81 in eight and Duke 42 in seven; Long gained 28 in five.
The Tigers were penalized six times for 50 yards and Elder five times for 33 yards. The Massillon eleven escaped without serious injury to any player. Linebacker Bob Cocklin sustained a charley horse and guard Gary Ertle was knocked out when he collided with an Elder player but both appeared OK after the game.
The Tigers tried only three passes, completing one for a touchdown and having one intercepted. Elder tried 14, but most of the time the passer couldn't get the slippery ball near the receiver. Two were completed for a net gain of five yards.
The Tiger band scored a terrific hit with the fans even though its black lights wouldn't work. Elder fans shouted for more at the end of the show. The Massillon football special reached Cincinnati at 5 p.m.
MASSILLON
ENDS – Houston, Canary.
TACKLES – Graber, Maier, Kreiger, Schumacher, Hofacre, Whitfield.
GUARDS – Fisher, Roan, Tracy, Kasunick, Ertle.
CENTER – Spicer.
QUARTERBACKS – James, Brenner.
HALFBACKS – Duke, Brown, Long, Washington, Benjamin, Herring, Cocklin, Butcher, Radtke.
FULLBACKS – Archibald, Chet Brown.
ELDER
ENDS – Groh, Westendorf.
TACKLES – Metz, Elsacsser, Wanstradt, Brockhuls.
GUARDS – Bleh, Kreiner, Koehne, Glatthaar.
CENTERS – Cumwaldi, Luken.
QUARTERBACK – Bushman.
HALFBACKS – Birri, Mcdonald, Bolihauer, Fieldkamp, Pashka.
FULLBACKS – Honold, Kilvert, Vogt.
MASSILLON 13 0 0 13 26
ELDER 0 7 0 0 7
Touchdowns:
Massillon – James 2, Brown, Long
Elder – McDonald
Points after touchdown:
Massillon – Duke, Brown (carried).
Elder – Honold (placekick).
Officials
Referee – Dan Tehan.
Umpire – Jim Beiernsdorfer.
Head Linesman – Bud Meyer
Field Judge – Jack Schultz.