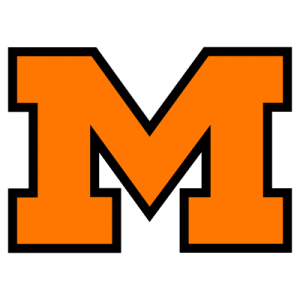 Tigers Beat Youngstown East While Eyeing McKinley
Massillon Eleven, Under Wraps, Wins 20-7; Canton Bulldogs Trim Lakewood
By LUTHER EMERY
The Washington high Tigers defeated Youngstown East 20-7 in Rayen Stadium Saturday afternoon but that is old news and of secondary importance now. What matters most this week is that the Tigers will tackle Canton McKinley's once beaten and once tied Bulldogs in Tiger Stadium at 2 o'clock next Saturday afternoon in a continuation of one of the oldest and most heated football rivalries in the state.
The Bulldogs defeated Lakewood 13-7 Saturday, and like the Tigers looked bad doing it, but one might well believe that Bulldog Coach "Bup" Rearick like Tiger Coach "Bud" Houghton, was holding his punches and trying to get by just as easy as he could.
Such was the case at least at Youngstown, Saturday where Houghton started four players who had never previously started a Tiger football game, and likewise twisted his defense continually throughout the game so as to even confuse Massillon fans as to what he was trying to do.
New faces in the Tigers' starting lineup were Bill Edie at left tackle, Bob Angstadt at left guard, Wayne Krisher at center and Jack Houston at right guard. Regulars Jim Young, Merle Darrah and Dan Byelene, and Dave Dowd who might be classed as a regular since he has started the last several games, didn't play a second of the contest. Tony Uliveto was in for only two defensive and two offensive plays and Tom Brooks was used sparingly.
Houghton, in fact, used 22 players in the contest, substituting freely and mixing everything up after his Tigers had roared to all of their 20 points in the first period and a half of the game.
* * *
THIS IS NOT intended to imply that the Tigers did not try to score more than three touchdowns. They did, but in the second half they looked just like the great 1940 team did on the same gridiron when Paul Brown pulled his regulars after running up 26 points in 16 minutes, and then couldn't get another point, regulars and all.
In fact, East scored one touchdown, had a second called back and threatened on two other occasions after Houghton started his program of substitution, but the final score showed Massillon the winner by a score of 20-7 which was one-half of the afternoon's objective. The other half was to get through the game without any serious injuries, and that was accomplished too.
Most seriously injured was Morrie Eberhardt who had the web torn on his hand between the first and second finger, necessitating six stitches, but Morrie had it sewed up, bandaged and even went back into the game to try it out. Otherwise there were no injuries.
The game was used to test the physical fitness of Gene Krisher and Julius Wittmann, first and second string tackles, who handled the right tackle post, as well as Paul Cary, who started the season as the first string quarterback but who was cut down by injuries in the second game. Cary twice held the ball for Al Brown to kick points from placements, then went into the game to quarterback the team for a few minutes. He carried the ball once for a sizeable gain and announced that his leg was O.K. and would be ready for service next Saturday. He hopes to see a lot of action against McKinley.
* * *
THE EAST GAME was not only used as a testing ground for the Tigers for McKinley but preparations for the Bulldogs went forward immediately after the contest when all players were given "conditioning" pills to keep them in good health for the forthcoming all important battle.
Back in Massillon after the contest, the squad was not dismissed until after a pep talk by Houghton and an outline of plans for this week's work. That work began Sunday when the players took a two-mile walk, an annual custom followed on the Sunday preceding the Canton game…MORE.
Tonight the squad will begin a week of secret practice which is scheduled to end Friday afternoon when a few limbering up exercises are expected to hone the team's precision and physical condition into a fine edge.
A start against McKinley, such as the Tigers made in the East game would gladden the hearts of Massillon fans.
* * *
IT ONLY required as much time as it takes Gene Zorger to run 85 yards to get the first touchdown. He grabbed Larry Ciolli's kickoff on the 15 and ran along his right sideline without a hand being laid on him. Twice before this season Zorger has gotten by everybody but the safety man on kickoff plays. Saturday he went the route behind perfect blocking. In fact a hasty survey of the field showed but four East players on their feet and they were on the far side of the field.
With Zorger holding the ball, Brown missed an attempted placekick for the extra point.
The Tigers scored again in the second period after twice losing the ball on fumbles. Getting the ball through a punt on the East 46, they moved it up five yards and again turned Zorger loose through left tackle. He cut sharply to his right as he caught the East secondary off balance and outran them to the goal line 41 yards away.
Cary was sent in to hold the ball for Brown and Al kicked the extra point with as dead center a boot as is possible to make.
An intercepted East pass on the Youngstown 49 set the Tigers in motion for their third and final score with Brown tossing nine yards to Zorger who caught the ball in the end zone. Brown kicked the extra point.
* * *
EAST SCORED its only points in the same quarter after being stopped in one attempt when Earl Johnson intercepted Joe Malmisur's pass behind the goal and ran it out to the six. The Youngstowners started from their own 45, drove and passed their way to the Tiger four, where Mancuso plunged through left tackle for the touchdown. Al Bucci kicked the extra point.
That sums up the scoring, and what happened in the second half; Massillon would just as leave forget. The Tigers were badly outplayed the last two periods, and only because East was in motion the score might have read 20-14, for Ken Queener got loose for a brilliant dash in the fourth quarter that carried him 58 yards and over the Tiger goal. The ball was called back, however and East was penalized five yards. Even in the face of this disappointment, East moved the ball to the 13-yard line before losing it on downs.
The Tigers never threatened seriously in the second half. They got to the 25 once when the ball was lost on an intercepted pass and they were on the 20-yard line when the game ended.
From the statistical columns you would believe East the winner. It made 14 first downs to the Tigers six and ran up a net total of 264 yards from scrimmage to the Tigers 230 yards.
Zorger's two long touchdown dashes, belie all other statistics, however and give Massillon the advantage in the column that counts most points scored.
* * *
THE STATISTICAL columns reveal, however that the Tigers left much to be desired in the way of defense, and this department undoubtedly will receive more attention than ever this week as the local team prepares for the Bulldogs.
Ralph Pucci, the Bulldogs' great back, runs between the tackles where the Tigers have appeared weakest all season.
Lakewood was fairly successful in topping Pucci Saturday. He was held scoreless, save for a point after touchdown.
You can't gang up your secondary on the Bulldogs to stop Pucci either, for the Canton team has a good passing attack. In fact Lakewood learned the folly of concentrating too heavily on a stop Pucci movement, for Canton's two touchdowns were scored on passes from Pete Spera to Nick Stevenson.
Pete, who quarterbacks the Canton T, is an accurate passer and will bear just as much watching as Pucci.
Lakewood, however, demonstrated as several of the McKinley opponents have this year – that the Bulldogs are vulnerable. The Lakewood eleven powered its way over the goal line in the third quarter for one touchdown and threatened again later in the game.
The lineups and summaries:
Massillon Pos. East
Zeller LE McKeown
Edie LT Carderelli
Angstadt LG J. Massaro
W. Krisher C Sulick
Houston RG Santillo
E. Krisher RT T. Massaro
Eberhardt RE Ciolli
Brown QB Maimisur
Giloff LH Casey
Zorger RH Queener
Yost FB Mancuso
Score by periods:
Massillon 13 7 0 0 20
East 0 7 0 0 7
Substitutions:
Massillon – Bishop, re; Uliveto, lg; Takacs, fb; Schludecker, re; Johnson, re; Wittmann, rt; Cary, qb; Pedrotty, fb; Roderick, lh; Badarnza, rh; Brooks, rg.
Touchdowns:
Massillon – Zorger 3.
East – Mancuso.
Points after touchdown:
Massillon – Brown 2 (placekicks).
East – Bucci (placekick).
Referee – Paul Avery.
Umpire – Denny Schill.
Head Linesman – A. Lindsey.
Field Judge – K. Soller.
Statistics
Massillon East
First downs 6 14
Passes attempted 8 12
Passes completed 2 6
Had passes intercepted 1 4
Yards gained passing 38 124
Yards gained rushing 211 183
Total yards gained 249 307
Yards lost 18 43
Net yards gained 230 264
Times kicked off 4 2
Average kickoff (yards) 47 44
Kickoffs returned (yards) 95 27
Times punted 4 2
Average punt (yards) 28 37
Punts returned (yards) 0 13
Times penalized 10 4
Yards penalized 80 30
Times fumbled 4 5
Lost ball on fumbles 3 3
McKinley Pos. Lakewood
Winn LE Yuhas
Snyder LT Lestock
H. Wetzel LG Bender
Bourquin C Sopka
E. Cobett RG Webster
O'Bravic RT Stoyanoff
Stevenson RE Ostlund
Spera QB Courtney
Hamilton LH Kadar
Pucci RH Bristow
B. Wetzel FB Sanders
Score by quarters:
McKinley 0 13 0 0 13
Lakewood 0 0 7 0 7
Touchdowns:
McKinley – Stevenson 2.
Lakewood – Sanders.
Try for point:
McKinley – Pucci (placement).
Lakewood – Sanders (placement).

Merle Darrah