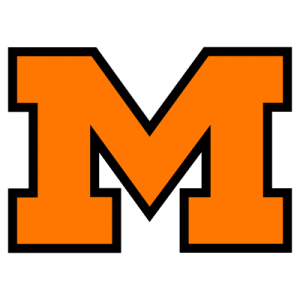 Lincoln's Scrappy Lions Hold Tigers To Scoreless Draw
Fumble Late In Fourth Period Costs Massillon Chance To Cop Contest
By FRED J. BECKER
That Sunday punch the Washington high school Tigers tossed at Weirton to blast the West Virginia Red Riders a week ago was missing Friday night when Coach Augie Morningstar's gladiators tangled at Tiger stadium with Junie Ferrall's up and coming Lincoln Lions and as a result the Massillonians finished in a scoreless deadlock with the east enders after 48 minutes of hectic battling. And because the Tigers mislaid their offensive wallop they were called out for a practice session this morning as Coach Morningstar and his assistants endeavored to rub out some of the defects that marred the orange and black's exhibition and probably cost the local lads a victory.
The largest crowd of the season – 18,500 spectators jammed Tiger stadium – witnessed a hard, grueling battle between a pair of evenly matched teams. The game ended in a 0 to 0 tie because the Tigers, uncorking their only sustained offensive drive late in the fourth quarter, missed a touchdown through an unfortunate fumble inches away from the Lincoln goal line.
Tigers Suffered Letdown After Weirton
What happened to the Tigers last night was just what Coach Morningstar was afraid all week might happen and what he fought so hard to overcome – a natural letdown following last Friday night's terrific shin-dig with Weirton. The Tigers certainly did not play the same kind of a game last night they did against the Red Riders, particularly on offense. Their defense was good enough to keep the Canton invaders well in hand throughout the game but when it came to moving the ball for any sustained distance the orange and black did not have the stuff to do it.
What the Tigers failed to accomplish in an offensive way, however, does not detract in the least from the splendid performance of the visiting Lions. A fast charging, rugged Canton forward wall that battered its way through the Tigers front line quite consistently might have had a lot to do with putting a damper on Massillon's offense.
Lions Prove Their Worth
After soaking up two defeats in the past two years, one by a 15-0 score and the other by a 12-0 margin, the Lions last night proved their worth by stopping the Tigers dead in their tracks until late in the fourth period when the Massillonians clicked long enough to carry the ball from deep in their own territory to within scoring distance, only to lose their one and only chance for a touchdown through a fumble.
Tied to the ground in their efforts to move the ball on running and power plays, the Tigers had only one other offensive threat left and that was the forward pass but even their aerial game did not click until their sensational spurt and then it was a brilliant heave from Bert Webb to Jim Bishop, substitute end, that sent the Tigers deep into Lincoln territory and had them pounding on the touchdown door a few seconds later.
The Tigers gained their long awaited break in the fourth period when Harvey Neel's dump pass over the line was intercepted by Don McGuire on Massillon's 38. The Tigers drew a 15-yard penalty for clipping, taking the ball back to the 23. Two attempts to dent the Lincoln line netted two yards and then Webb cut loose with a long pass to Jim Bishop who was racing down the west side of the field.
Jim made a fine catch and set out under a full head of steam for the Canton goal line but he didn't quite get by the last Lincoln player in his path. The lad was Harvey Neel. Bishop tried to cut Neel down with a stiff arm but it didn't work and Jim was grounded on Canton's 23-yard line. The pass and Bishop's run netted the Tigers a gain of 52 yards and brought the fans to their feet in a frenzy of wild cheering
Webb tried a pass to McGuire that failed. He then went through the line for three. On the next play Webb tossed a nifty pass to Captain Fred Bonk who was nailed on the Lincoln seven yard line. It was good for a first down. McGuire smashed to the four and then battered his way to within inches of the goal line.
Webb Fumbles, Lions Recover
Webb had difficulty holding the ball on the next play but kept possession of it, being downed on the two-yard line. With fourth down coming up, Webb crashed into the left side of the Lincoln line. He was hit hard and the ball flew out of his grasp and sailed over the goal line where Lincoln covered it for a touchback. Webb was less than a yard from the goal line when he fumbled.
The Lions put the ball in play on their 20 and kept possession of it the remainder of the game, making two first downs to their 44 before the final gun sounded.
The statistics gave Massillon a slight edge over the Lions but they don't pay off on statistics. The local gridders moved the 10-yard chain seven times while Lincoln had six first downs. Massillon gained a total of 181 yards from all types of plays and lost 23 for a net yardage of 158. Lincoln had a gross gain of 123 with a loss of seven for a net of 116.
The Tigers attempted 18 forward passes and completed four for 86 yards. They had three intercepted. Lincoln tried nine aerials, completing two for 18 yards. They had two intercepted.
Massillon fumbled seven times and recovered twice. Lincoln fumbled four times and recovered once.
There was little to choose between the two teams until the Tigers flashed their spectacular offensive splurge in the final period. That was the only serious scoring threat of the game.
The Tigers for a minute looked like they might be going somewhere in the second period when they dusted off the old Statue of Liberty play and drove to Lincoln's 20 but their drive fizzled and Lincoln held for downs.
The Tigers gained the ball on Canton's 46 when Bob Kendig fumbled and Bob Waltz recovered. On fourth down Webb faked a kick, Bob Richards coming around and taking the ball and dashing wide at right end, raced to the 20 before being pulled down.
The play was good for 22 yards.
Lions Drive To 18
Lincoln's best scoring opportunity came in the third quarter. Webb took a punt by Neel and was downed on his 30. Here Coach Morningstar sent McGuire in to replace Webb and pulled out his entire first string line and shoved in his reserve line. On the first play McGuire fumbled and Bill Zettler covered for the Lions on Massillon's 29. Ray "Rainbow" Keck, who was Lincoln's offensive star, then raced wide around right end to Massillon's 16 yard line for a gain of 13 yards and Coach Morningstar rushed in his first line in a jiffy. Keck was stopped. Then Neel fumbled and Gene Krisher covered for Massillon on his 18 yard line to wipe out Lincoln's best chance to get within striking distance of the Tiger goal.
Sharing offensive honors with Keck were Don Bonevich and Neel while defensively Bruce Beatty, Lincoln's veteran and brilliant end, was a decided pain in the neck to the Tigers all night. Beatty was all over the field, doing a lot of tackling and he was one of the main reasons Massillon's aerial attack failed to click any better than it did. George Young, Bill Little and Roland Bowers also played good defensive ball for the visitors.
Massillon's ground attack failed to function last night because adequate interference was lacking. A week ago against Weirton the Tigers did a right smart job of knocking opposing tacklers out of the road. Last night the orange and black ball carriers were given but little assistance in the way of interference.
Defensively the Tigers were as formidable as they were in their first two games. Their tackling was hard and accurate and they generally smeared Lincoln's ball toters with sufficient force to stop them right where they were hit. Gene Krisher, Bernie Green, Bob Waltz and Tom Brooks did a lot of fine tackling with Captain Bonk leading the procession. The Tiger captain's defensive performance last night was quite potent.
A Draw
Massillon – 0 Pos. Canton Lincoln – 0
Zeller LE Williams
Green LT G. Young
Waltz LG Little
Darrah C B. Boldt
Brooks RG Bowers
Krisher RT Zettler
Bonk RE Beatty
Edie QB Kendig
Webb LH-B Keck
Richards RH-B Bonevich
Zorger FB Neel
Substitutes:
Massillon – J. Young, rt; Giloff, fb; McGuire, rh; Uilveto, lg; Ceckler, lt; Johnson, re; Bishop, le; Piper, rg.
Lincoln – Criswell, rb; Malett, qb; T. Boldt, lh.
Referee – Gross.
Umpire – Rupp.
Head Linesman – McPhee.
Field Judge – Shafer.
Statistics
Mass. Lincoln
First downs 7 6
Yards gained by rushing 95 105
Forward passes attempted 18 9
Forward passes completed 4 2
Yards gained by passing 86 18
Total yardage gained by 181 123
Yards lost 23 7
Net yardage 158 116
Passes had intercepted 3 2
Number of punts 4 6
Average distance of punts 33 29
Average return of punts 6 10
Number of kickoffs 1 1
Average distance of kickoffs 34 32
Average return of kickoffs 3 35
Number of fumbles 7 4
Times ball lost on fumbles 5 3
Times penalized 1 1
Yards lost by penalties 15 15