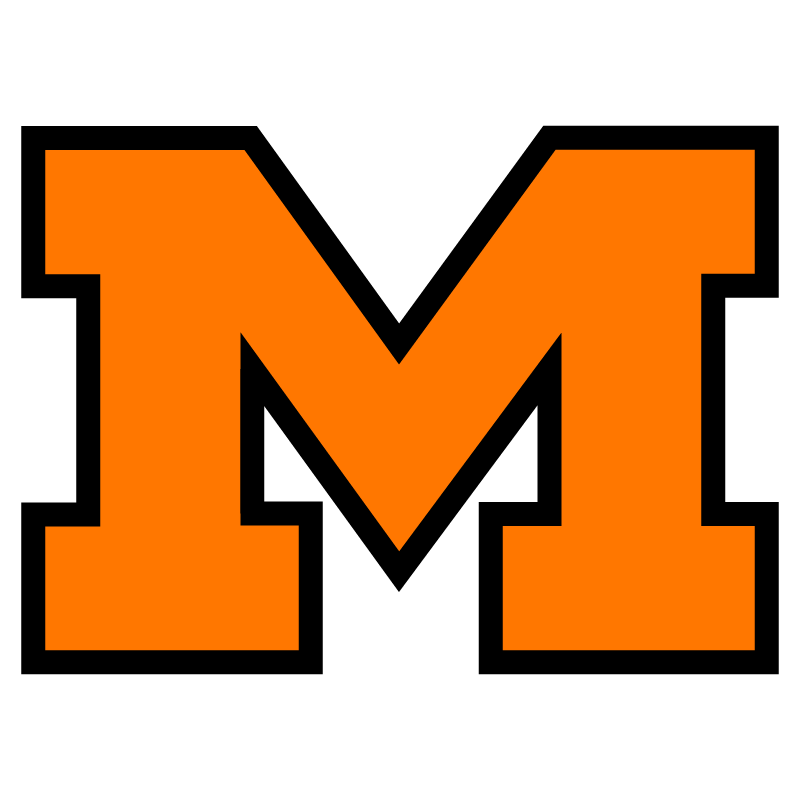 BURIES AKRON SOUTH UNDER 36 – 0 SCORE
BILL PRICE STAR AS LOCAL ELEVEN TOPPLES OLD FOE
FIVE touchdowns plus three points after touchdowns with an added three points from as pretty a field goal as was ever hoofed over the cross bar in any high school football contest amounts to a sum total of 36. And that's the number of points John H. Atkinson's golden tornado at Washington high school rolled up last Saturday afternoon while smearing a 36 to 0 defeat upon Akron South at Wooster stadium, Akron, in the annual argument between these two scholastic rivals.
To some who are not yet aware of the fact that the South Mill street institution harbors a real honest-to-goodness football team that top heavy 36 to 0 victory might be a bit amazing; but it certainly ought to be convincing. Any team that can face Akron South in its own balliwick and inflict a 36 to 0 defeat upon a Weltner coached aggregation must be a pretty fair sort of a team. Well, Washington high's outfit was a pretty fair team last Saturday – and then some.
Just a week before Canton McKinley defeated South 32 to 14 at Canton and it was described as one of those breath-taking affairs, full of thrills every minute. Massillon last Saturday did better than that and so far as thrills are concerned it was a one-sided affair. Massillon furnished them all much to the glee of the hundreds of local fans who witnessed the contest and to the sorrow of Akron South's supporters.
To say that South never had a chance to win is putting it mildly. South could have put 22 players and its high school band on the field Saturday against Coach Atkinson's man-eaters and still the orange and black would have triumphed. You can't stop a team that won't be stopped. South never threatened. It never worked the ball inside Massillon's 30-yard line. Weltner's boys never got a chance to see what the Massillon goal line looked like until after the game when a few of them were seen taking a sorrowful peek at it.
PRICE IS HIS NAME
There was one man in the Washington high lineup Saturday that certainly spelled gloom for Akron South. In fact he did so much to upset the Akronites that the mere mention of his name to an Akron South fan makes him turn white and ring for an ambulance. That lad is none other than William "Bill" Price, captain of that line busting golden tornado and the best known citizen in the railroad village of Brewster.
Bill can have anything he wants in Brewster or Massillon but if he ever wants anything in Akron he better never tell anybody in the rubber city that he is the same Price who wrecked so much damage on Akron South's 1926 football team. If he does it's all off.
Coach Weltner of Akron South is still wondering what he might have told his boys to do in order to stop this chunky Welshman, who streaked around and through his team so fast that all his gridders saw was a flash of orange or felt a thump that made them think they were hit by a ton of bricks.
Price was by far the outstanding star in the Massillon lineup Saturday. Not only did he shine on offense with his brilliant dashes but he was nearly a whole team by himself on defense. It certainly will be a gloomy day when Captain Bill hangs up his football togs at Washington high school for good.
The Massillon leader however was ably assisted on offense by Art McConnell and "Whitey" Laughlin, a pair of illustrious teammates who were almost as hard to stop as their brilliant general. Akron can't figure how three such good boys were ever landed for one team. Akron, however, ought to know by this time that one of the best things they do in this neck of the woods is raise football players.
SOUTH OUTCLASSED
Offensively the orange and black was far superior to Akron South. Massillon scored in every quarter and started off with a punch that rolled up 16 points in the first period in such quick time that Akron fans began having dizzy spells. South was never within a city block of scoring. Its offense never got much chance to show for Massillon's forwards piled through the Akron line like water through a sieve and plastered South's plays before they even got started. Nothing South tried would work consistently, largely because Massillon was right on top of the ball at all times.
The first blast of the referee's whistle had hardly died away before Coach Atkinson's boys had their offense in motion and were on their way to score points. South received but couldn't gain and Picken's punt was blocked. Fulton falling on the ball on South's 31-yard line.
Right off the bat McConnell dashed around Akron's right end for 15 yards. Then Price got away under a full head of steam and flashed through left tackle for 10 more but a Massillon man was ruled guilty of holding and the local team received a 15-yard penalty. That robbed the orange and black of a touchdown within the first two minutes of play.
McCONNELL'S GREAT KICK
But the golden tornado was not to be denied. After three plays had failed to gain any great amount of ground McConnell dropped back to Akron's 39-yard line for a shot at the Akron goal posts. And a moment later Massillon had three points for McConnell drop kicked a perfect goal, one of the greatest ever seen in a high school football game. The Massillon lad's attempt would have gone over the cross bars from the 50-yard line as well as the 39 for when it cleared it was still many feet in the air and good for another 10 yards at least.
Those three points immediately put South on the short end and it stayed there the rest of the afternoon while Coach Atkinson's boys romped over the gridiron with a devastating attack. A few minutes later Dave Smith pounced on a South fumble on Akron's 45-yard line and once again Engineer McConnell pulled the throttle wide open. Laughlin and Price had made seven yards on three line plays when McConnell decided he had better try his hand at cracking the Akron line.
McConnell didn't crack it. He simply busted it into pieces. The lanky quarterback smashed right through the center of South's line and ambled on down the field for 37 yards and Massillon's first touchdown, eluding any and all South tacklers. He drop kicked for the extra point, boosting the Massillon total to 10.
MR. PRICE STARTS
But South had not yet been punished enough. About this time Captain Price's feet were beginning to itch for action. South received but was stopped in its tracks. Pickens tried to punt but his kick was partially blocked and Mr. Price, of the Brewster Prices, picked up the ball on Akron's 30-yard line and stepped so fast that he had carried it back to South's two foot line before finally being held down long enough so that the referee could blow his whistle. Then on the next play Price crashed through for Massillon's second touchdown. This time McConnell's educated toe failed to function and he missed his try for the extra point, the kick being blocked.
The first quarter ended a short time later. Early in the second period the local team lost the ball on downs. It was then that South succeeded in making its first first down of the game, a five-yard pass being of great benefit. But that was all for South. Gump then blocked a punt and Massillon got the ball on South's 45.
Then followed an exchange of punts. When Massillon got possession of the ball again Price was called on the first play and the orange and black flash stepped around right end for 20 yards before being forced out of bounds. No one was harder to hold than Price was Saturday.
With the ball on South's 25 yard line, McConnell rammed the line for 16. Laughlin and McConnell lugged the pigskin up to the one-yard line in three plays. Laughlin hit again and put the ball about three-sixteenths of an inch from the line and on the next play Price went over. McConnell drop kicked for the extra point, raising Massillon's total to 23.
About the middle of the third quarter South punted to midfield. Once again Price was called upon and once again Bill delivered, smashing through right tackle and then dashing down the field for a 39-yard gain before being forced out on South's 11-yard stripe. Laughlin hit for six but the umpire said Fritz Gump had committed some kind of an offense and Massillon was penalized 15.
FRITZ GETS EVEN
But on the very next play Gump had the laugh on the umpire and the whole South team. McConnell called for a pass and Fritz sneaked out in the open about five yards from Akron's goal with not a South player within 10 yards of him.
"Here I am Mac," yelled Fritz.
"Here she comes," shouted McConnell, and the ball sailed gracefully through the air into Gump's outstretched hands and he pranced away for Massillon's fourth touchdown. McConnell missed the try for the extra point.
It was getting toward the end of the fourth quarter when Fulton speared a South pass on the 50-yard line. McConnell heaved a pass to "Danger" Smith for 18 yards. Two cracks at the line were not successful and then McConnell called for a play that had not yet been used.
WILLIAM RUNS AGAIN
It was a triple pass and when the boys got through passing the ball around it was tucked under Bill Price's arm. Bill, being a generous youngster, ran back about 15 yards before he really set sail for South territory. While doing this he shook off, ducked, out ran or otherwise eluded a flock of South tacklers and when he finally was brought to earth he had covered 28 yards and placed the ball on South's one-yard line. Of all Price's brilliant dashes Saturday this was his best. Laughlin then went over for the fifth touchdown. McConnell drop kicked for the extra point and the score was 36 to 0.
Here Coach Atkinson figured that some of his regulars had earned a bit of rest and he sent in seven fresh athletes. Up to that time he had made but one substitution. South got a bit gay with the substitutes and ripped off two first downs in succession but couldn't go any farther. When the final whistle blew the golden tornado was once more steaming toward South's goal, a 15-yard run by Bast and a 16-yard gain on a pass from Briggs to Bast taking the ball right back into South's territory.
Statistics show South was greatly outplayed. Massillon made 15 first downs to eight for Akron. South showed its best offense in the second and fourth quarters, when all of its first downs were recorded. Massillon completed five out of 10 passes for 81 yards. South tried 13, completed three for 20 yards, had eight batted down and two intercepted.
Stepping Fast
Massillon – 36 Pos. Akron South – 0
Gump LE Hirschner
Ott LT Gardner
D. Smith LG Portz
Potts C Nidert
Spencer RG Antes
R. Price RT Sweet
Fulton RE Klipstein
McConnell QB Pickens
C. Smith LHB Schill
W. Price RHB Shephard
Laughlin FB Sirilla
Score by quarters:
Massillon 16 7 6 7 36
Substitutions:
Massillon – Fox for Ott, Ressler for Fulton, Briggs for C. Smith, Bast for McConnell, Mauger for Spencer, Spencer for D. Smith, Ott for Fox, Hosso for R. Price.
Akron South – Roberts for Hirschner, Jeter for Sweet, Souers for Schill, Brown for Pickens, Winkleman for Klipstein, Bowers for Nidert, Pickens for Brown, Klipstein for Winkleman, Stewart for Gardner.
Touchdowns – W. Price 2, McConnell, Gump, Laughlin.
Points after touchdown – McConnell 3 (drop kick).
Field goal – McConnell (drop kick).
Referee – Shafer.
Umpire – McRay.
Head Linesman – Caldwell.
Time of quarters – 12 minutes.