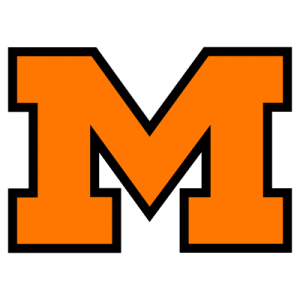 Akron North Smothered 94 To 0
Massillon Team Scores 15 Times In Ninth Victory
Displaying an interference that swept aside its opponents like a strong wind blows chaff, the orange and black eleven of Washington high school Saturday afternoon ran rough shod over the Akron North high eleven on the Pearl street gridiron, burying the Summit county aggregation under a 94 to 0 score, the largest count ever piled up by a local high school eleven in recent years. It was Massillon's ninth straight victory of the 1922 campaign and just another triumph to clinch its claim to scholastic football honor of Ohio.
A team that does not show improvement in each succeeding game must either be an aggregation without football brains or lacking in proper coaching. The local eleven Saturday showed a decided improvement with the interference it gave the player carrying the ball. From start to finish the visiting gridders were unable to break up the sterling way in which the orange and black blocked their attempts to break through and drill the man with the ball.
From the time Captain "Tink" Ulrich grabbed the first kickoff on the 19-yard line and ran 81 yards for a touchdown until the game ended with the Akron warriors so weary and worn out that they could hardly stand up it was just one touchdown after another. Fifteen times did the Massillonians plunge across the Akron goal line and had the final quarter been a minute longer the orange and black would have rolled up at least 100 points for they were headed for their sixteenth touchdown when time was up.
It is seldom that a player takes a handoff and runs through the entire punting team for a touchdown. But that's what Captain Ulrich did twice Saturday. After his brilliant interference, the dark haired leader a few minutes later grabbed another Akron kickoff on his 10-yard line and scampered 90 yards through the visitors for a set of counters.
The way Coach Stewart's lads took the Akronites out of the play was pleasing to watch and with such interference next Saturday the local team should be able to plow its way through Canton McKinley for a decisive victory.
Outside of the work done by Massillon there was very little to the game. Akron North was completely outclassed. It made but two first downs and these came on forward passes. Its offensive attack was finished before it got started, the orange and black linemen breaking though and smothering the play before the Akron player could get started.
That forward wall of Coach Stewart's certainly played a bang up game Saturday. In fact it has done superb service all year but the way it smashed Akron North certainly did not look good for Canton.
Akron rooters on the sidelines claimed that it was North's second team which was trying to stop the victory march of the orange and black. That assertion can be taken with a grain of salt for the visiting team was made up of the same players which North used in its game against Akron Central several weeks ago and it is certain that North did not send its second string men against Central in a battle for the championship of the rubber city.
Although Captain Ulrich's long runs through the Akron eleven for touchdowns were the big features of the contest, the steady plunging of "Dutch" Hill, Massillon's great fullback, rolled up many a point for the home team. Eight times Hill dashed across the Akron goal line. The visitors simply couldn't stop him after he got under way. "Dutch's" teammates saw to it that he got by the first Akron line of defense and from then on Hill took care of himself very well. The big fullback gained from five to 10 yards with six or eight Akron players hanging on to him, trying desperately to down him. Other times he bowled the entire Akron team over like a ball knocks over pins on a bowling alley and then would dash away for a touchdown leaving a trail of fallen Akron warriors in his wake.
On the first kickoff Ulrich grabbed the ball and dashed down the side of the field for a touchdown. Nary an Akron man came near him for his teammates were spilling them all over the field. A few minutes later Ulrich took the ball on his 40-yard line and went 60 yards for the second touchdown. It looked as if Akron had stopped "Tink" in midfield but all of a sudden the orange and black leader could be seen scrambling out from under a pile of Akronites and then ran unmolested for a touchdown.
On the next kickoff Ulrich took the ball on his 10-yard line and again the Massillon interference cleared the way so that its leader could run 90 yards for a touchdown. A slight injury forced Ulrich to retire early in the second quarter.
Before the first quarter ended Massillon had piled up 30 points and the score was only a question of how many points Massillon wanted to make. Hill made a touchdown in the first quarter on a 40-yard dash through the Akron line. A little later Roth intercepted an Akron pass on his 45-yard line and dashed away for the fifth set of counters.
The second quarter had barely started before Hill plunged through from the 10-yard line for a touchdown. A few minutes later Borza pounded his way through from the five-yard line for the seventh touchdown. Thomas ripped off 25 yards on a double pass from Hill taking the ball to the 15-yard line and from their Hill went through for touchdown No. 8. Near the close of the second quarter Miller intercepted a forward on Akron's 50-yard line and in two plunges Hill was over for the ninth touchdown, carrying the ball from the 20-yard line.
Thomas added another point by drop kicking the ball over. It was the first point the orange and black made after touchdown. The quarter ended with Massillon having run up 55 points.
Although they had a 55 point lead the local eleven did not ease up in the final two quarters. The time was reduced from 15 to 12 minutes in order to enable Akron to finish on its feet. A short time later Hax returned an Akron punt 40-yards to Akron's 49-yard line and on the next play Hill busted a hole in the Akron team and went through for a touchdown.
Hill ran 43 yards for the twelfth touchdown soon after the fourth quarter opened. On a punt Boerner carried the ball back to Akron's 25-yard line and then the orange and black line opened up a hole and Hill went through for 25 yards and the thirteenth touchdown. Pflug kicked goal. Rohr intercepted an Akron pass on the visitor's 31-yard line a short time later and Thomas and Hill took the oval to the one yard line in two plays. Then Kammer, playing his first game with the varsity, went through for a touchdown.
The kickoff was hardly over before Edwards pulled down an Akron pass on the visitors' 30 yard line and then Midge Thomas went around end for the fifteenth touchdown. He kicked goal and the score stood at 94 to 0.
Time as nearly up but the orange black was on its way to another touchdown when the whistle blew. Coach Stewart's lads played excellent football Saturday. Their defense w s like a stone wall and on offense they did as they pleased. Little was used by the youthful Tigers except straight football. There was no need for anything else. The line, composed of Edwards, Salberg, Miller ,Brooks, Kallaker, Pflug, and Roth, did yeoman service in stopping the Akron team.
Now For Canton
Massillon – 94 Position Akron N. – 0
Potts LE Weidle
Edwards LT Schwartz
Kallaker LG Booth
Roth C Ziezig
Miller RG Hoopes
Salberg RT Louis
Weirich RE Gill
Ulrich Q Macaluso
Mercer LH McMillan
Borza RH Jenkins
Hill F Querry
Score by quarters:
Massillon 30 25 12 27 – 94
Substitutions: Massillon – Thomas for Ulrich, Reis for Borza,
Rohr for Potts, Pflug for Miller, Jamison for Weirich,
Hax for Thomas, Borza for Reis, Boerner for Mercer,
Thomas for Hax, Kammer for Boerner, Brooks for Salberg,
Reis for Borza, Eschliman for Pflug.
Akron North – Herning for Louis.
Touchdowns – Hill 8, Ulrich 3, Roth, Borza, Thomas, Kammer.
Points after touchdowns – Thomas 3, Pflug.
Referee – Maurer, Wooster.
Umpire – Brannon, Wooster.
Headlinesman – Bast, Massillon.
Time of quarters – 15 and 12 minutes.
Bill's Off Day
A Good Omen,
So He Claims
Bill Edwards, smiling tackle of
the local high school team, whose
defensive playing has been a
bright spot all season, was a little
off form Saturday when it came
to hoisting drop kicks over the
bars for extra points after touch-
downs. Bill tried several times to
kick but each time the ball went
straight up in the air.
Then Bill gave it up for a bad
job. It was Bill's kick which gave
Massillon a 7 to 6 victory over
Shaw.
"An off day today means a good
day next Saturday," said Bill,
thinking of what he was going to
do to Canton McKinley a week
from now.