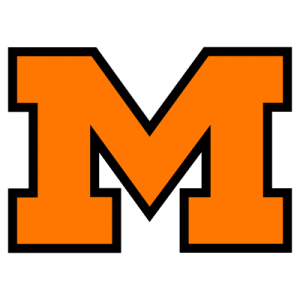 Touchdown In Third Quarter Gives Akron West Victory Over High "11"
Scoring a touchdown in the third quarter Akron West, scholastic champions of the rubber city, last Saturday afternoon defeated the orange and black aggregation of Washington high school in a hard fought battle in Akron.
For two periods Massillon played Akron to a standstill; several times threatened to score but was held in check by the Akronites. But in the third period after Massillon had shifted its lineup, quarterback Graham, of the Akron team, broke lose for a 48 yard run that carried the ball to Massillon's three yard line from where right halfback Myers carried it over for the points that gave West the victory.
The team which trimmed the youthful Tigers 7 to 0 last Saturday was the same one which Canton smothered under a 33 to 0 lacing several weeks ago and this does not help Massillon's chances any in its coming clash with Canton which will be staged here next Saturday.
During the first two periods Massillon made a very impressive showing. The local eleven held Akron safe and several times carried the ball within scoring distance but each time the West high defense stiffened and the orange and black was unable to score.
The break came in the third quarter when Graham started a dash around end which resulted in a 48-yard gain when he eluded several Massillon tacklers and carried the ball to Massillon's three yard line before being downed. On the next play Myers plunged through the line for a touchdown.
"Tink" Ulrich, the local team's midget halfback, was the star of Massillon's play during the first two periods. Ulrich several times got away for substantial gains and his speedy footwork made him a difficult man for Akron to stop.
The orange and black tried desperately to score in the fourth quarter but its efforts were futile as West with the game practically won, put up a stiff defensive battle.
West 7, Massillon 0
West – 7 Position Massillon – 0
Niehaus LE Graybill
Jentsch LT Harrison
Schauer LG Nelson
Tibbets C Lyons
Clark RG Shaidnagle
Harper RT Snyder
Alvis RE Potts
Graham Q Hess
Marino LH Rosenberg
Sokol RH Ulrich
Shutt FB J. Tilton
Touchdowns – Myers.
Goal – Graham.
Substitutions – Massillon: Howells for Ulrich; Greenfelder for
Howells.
West – Gene Smith for Alvis; George Smith for Sokol; Myers
for George Smith.
Officials:
Referee – Martin.
Umpire – Barton.
Head linesman – Waldsmith.
Time of quarters: 12½ minutes.