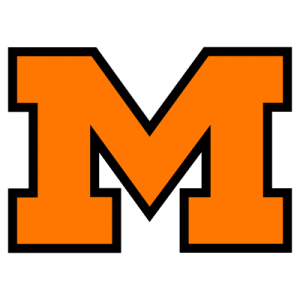 High School Crew Takes Measure Of Alliance, Saturday
Scoring points in all four periods and outclassing its rivals, the crack orange and black eleven of Washington high school Saturday afternoon won the first leg of the Stark County scholastic championship when it smothered Alliance high under a 23 to 0 score on Mount Union field, Alliance.
Coach Snavely's warriors putting on tap an attack that combined both old and new football had little trouble in taking the measure of the Alliance youths. Greenfelder, star halfback, made the first points of the game in the first quarter when he annexed a field goal from the 30-yard line. He also scored one of the three touchdowns and kicked two goals after touchdowns.
Stuhldreher and Angstadt were the other Massillon lads to register points. Massillon's defense was impregnable against the Alliance attack, which wilted when it tried to pierce the Massillon sector.
The county scholastic title will now be decided when Massillon and Canton meet. Canton took a 21 to 14 walloping from Akron West Saturday and from indications will not prove much of a stumbling block to the orange and black.
Lineup and summary:
Massillon – 23 Pos. Alliance – 0
Herman LE Segel
Taylor LT Hawkins
Tilton LG Miller
Angstadt C France
Harrison RG McGranahan
Oberlin RT Patrick
Howells RE Myers
Hess QB Donaldson
Stuhldreher LHB Morris
Greenfelder RHB Cleveland
Archbold FB Cohen
Score by periods
Massillon 3 7 6 7 23
Touchdowns – Greenfelder, Angstadt, Stuhldreher.
Field goal – Greenfelder
Goals from touchdowns – Greenfelder 2.
R