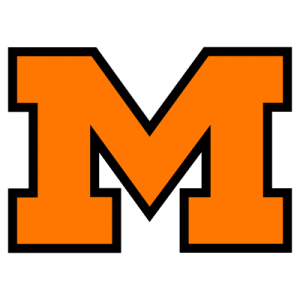 High School Defeated By Youngstown South In Muddy Battle, 19-0
Playing on a field covered with several inches of mud and water, with rain falling throughout the entire game, Massillon high's orange and black football team was defeated 19 to 0, Saturday afternoon, at Youngstown by the crack eleven of Youngstown South, one of the best scholastic elevens in the state this season.
Although outweighing Massillon several pounds to the man, South did not rely on a bucking game for its gains after it found that the Massillon linemen were putting up a strong defense. The Mahoning county gridders depended largely upon end runs and forward passes and their ability to shoot passes over the heads of Coach Snavely's gridders was responsible for all their touchdowns.
South scored twice in the first half on forward passes. In the second half Massillon being unable to dent the opposing line or skirt the ends because of the muddy field, played largely on the defensive and held South to one touchdown, resulting from a long forward pass which took the ball to Massillon's five yard line from which South bucked it over.
Considering the condition of the field and the strength of the Youngstown South team, Massillon, although defeated, made a very creditable showing. On a dry field the orange and black would have had more of a chance with the steel town warriors who week before defeated Canton 7 to 0.
Massillon did not come near scoring, never working the ball within Youngstown's 30-yard line. The local team lined up as follows: Edwards, left end; Cheyney, left tackle; Taylor and Kemp, left guard; Ertle, center; Harrison, right; Oberlin, right tackle; Wittman and Myers, right end; Fulton and Graybill, quarterback; Thomas, left halfback; Converse, right halfback and Archbold, fullback.