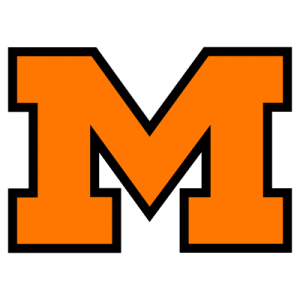 Orange and Black Wins First Game, Trouncing Uhrichsville High, 38-0
Massillon high's orange and black football team is starting out in 1916 form.
Piling up a total of 38 points, while its opponents were held scoreless, the local gridders Saturday afternoon won their first game of the season by defeating Uhrichsville high in the southern city.
Although the score would indicate a rather easy struggle, the Uhrichsville lads gave Coach Snavely's boys a hard tussle all the way. The local team used nothing but straight football, fearing to uncover any open work because of New Philadelphia onlookers on the sidelines. New Philadelphia opens the local season next Saturday.
On the first play of the game Thomas, orange and black star halfback, plunged off tackle and ran 70 yards for a touchdown. The play took Uhrichsville's breath away but the down staters rallied gamely and made Massillon fight for every inch of ground. Six touchdowns and two goals were registered by the local tossers.
The local team showed up well and from its playing Saturday should be able to make another brilliant record for the local school.
Following is the lineup and summary:
Massillon – 38. Pos. Uhrichsville – 0.
Meyers le Davis
Cheyney lt Witting
Ertle lg Parks
Graybill c Surby
Harrison rg Eschliman
Oberlin rt Parrish
Howells re Ransberger
Fulton qb Brown
Thomas lhb Willis
Converse rhb Cunning
Archbold fb Naber
Substitutions – Massillon: Miller for Meyers, Kemp for Cheyney, Ertle for Graybill, Taylor for Harrison, Welrich for Oberlin, Edwards for Howells, Graybill for Fulton, Greenfelder for Converse, Wittmann for Archbold.
Touchdowns – Thomas, Archbold, Wittmann, Fulton, Converse, Graybill.
Goals after touchdown – two.