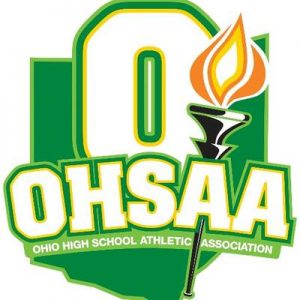 calpreps.A Look at the Teams in Massillon's Region 7 Playoff Bracket
The 2023 OHSAA football playoffs gets underway this Friday with 448 teams having qualified, distributed among seven divisions, with four regions within each division.  That translates into sixteen teams in each region, which will compete during the next four weeks to determine the regional champion.  That will be followed by two more weeks of semi-final and final games to determine the ultimate champion in each division.  That's a lot of teams and a lot of games.  A bit of overkill?  Perhaps.  But that's the OHSAA world we live in right now.
Number 1, unbeaten Massillon will open with Number 16 Grove City Central Crossing (4-6) in a game that appears to be a mismatch on paper, not unlike the last three years when the OHSAA expanded the playoffs, first due to the Covid situation and then further to reap additional revenue through ticket sales.  In 2020 during the first round the Tigers defeated Perry, 48-7.  The next year they beat Columbus Independence, 76-22.  And last year Columbus Walnut Ridge, 56-0.  Expect more of the same this time around and the junior varsity team, which had their final two games canceled, may finally get some time on the field.
Below is a look at each of the teams in Massillon's Region 7, with a look at their scoring, their results against notable opponents and the various computer ratings and rankings.  Please note that the number next to each team is their final position in the OHSAA computer regional ranking.  Also note that any rating shown within parentheses is negative.  The rankings are for the region only.
 1 – Massillon (10-0)
Scoring offense – 40; Rank: No. 1
Scoring defense – 8; Rank: No. 1
Scoring differential – 32; Rank: No. 1
calpreps.com strength of schedule – Rating: 49.2; Rank: No. 1
calpreps.com ranking – Rating: 73.1; Rank: No. 1
Drew Pasteur ranking – Rating: 198.0; Rank: No. 1
Notable wins – Valdosta, GA (7-2), Lakewood St. Edward (9-1), Middletown, DE (6-1), St. John's College (4-4), Austintown Fitch (6-3), Canton McKinley (7-3)
Notable losses – None
2 – Canal Winchester (9-1)
Scoring offense – 28; Rank: No. 3
Scoring defense – 11; Rank: No. 2
Scoring differential – 17; Rank: No. 3
calpreps.com strength of schedule – Rating: 13.8; Rank: No. 10
calpreps.com ranking – Rating: 35.4; Rank: No. 3
Drew Pasteur ranking – Rating: 147.8; Rank: No. 3
Notable wins – Westerville North (8-2), Delaware Hayes (8-2)
Notable losses – Big Walnut (5-5)
3 – Green (7-3)
Scoring offense – 27; Rank: No. 5
Scoring defense – 16; Rank: No. 6
Scoring differential – 11; Rank: No. 5
calpreps.com strength of schedule – Rating: 23.8; Rank: No. 4
calpreps.com ranking – Rating: 35.5; Rank: No. 2
Drew Pasteur ranking – Rating: 153.8; Rank: No. 2
Notable wins – South Range (9-1), Lake (7-3)
Notable losses – Canton McKinley (7-3); Perry (4-6)
4 – Lake (7-3)
Scoring offense – 22; Rank: No. 14
Scoring defense – 15; Rank: No. 5
Scoring differential – 7; Rank: No. 7
calpreps.com strength of schedule – Rating: 21.3; Rank: No. 6
calpreps.com ranking – Rating: 29.8; Rank: No. 4
Drew Pasteur ranking – Rating: 145.7; Rank: No. 4
Notable wins – None
Notable losses – Canton McKinley (7-3); Green (7-3)
5 – Columbus Northland (9-1)
Scoring offense – 38; Rank: No. 2
Scoring defense – 11; Rank: No. 2
Scoring differential – 27; Rank: No. 2
calpreps.com strength of schedule – Rating: (20.5); Rank: No. 16
calpreps.com ranking – Rating: 5.8; Rank: No. 12
Drew Pasteur ranking – Rating: 111.5; Rank: No. 12
Notable wins – Columbus East (8-2)
Notable losses – None
6 – Columbus DeSales (5-5)
Scoring offense – 24; Rank: No. 11
Scoring defense – 23; Rank: No. 12
Scoring differential – 1; Rank: No. 13
calpreps.com strength of schedule – Rating: 24.3; Rank: No. 3
calpreps.com ranking – Rating: 23.3; Rank: No. 6
Drew Pasteur ranking – Rating: 141.5; Rank: No. 7
Notable wins – Columbus Watterson (9-1)
Notable losses – Hamilton Badin (10-0), Walsh Jesuit (9-1), Columbus Ready (9-1), Columbus Hartley (8-2)
7 – Columbus Independence (5-5)
Scoring offense – 26; Rank: No. 7
Scoring defense – 22; Rank: No. 11
Scoring differential – 4; Rank: No. 10
com strength of schedule – Rating: (6.4); Rank: No. 14
com ranking – Rating: (4.8); Rank: No. 15
Drew Pasteur ranking – Rating: 103.4; Rank: No. 14
Notable wins – Columbus Briggs (7-3)
Notable losses – Grove City Central Crossing (4-6), Columbus East (8-2)
8 – Columbus Briggs (7-3)
Scoring offense – 23; Rank: No. 12
Scoring defense – 17; Rank: No. 8
Scoring differential – 6; Rank: No. 8
calpreps.com strength of schedule – Rating: (11.2); Rank: No. 15
calpreps.com ranking – Rating: (3.1); Rank: No. 14
Drew Pasteur ranking – Rating: 96.5; Rank: No. 15
Notable wins – None
Notable losses – Columbus Africentric (7-3)
9 – Westerville South (6-4)
Scoring offense – 26; Rank: No. 8
Scoring defense – 21; Rank: No. 10
Scoring differential – 5; Rank: No. 9
calpreps.com strength of schedule – Rating: 18.1; Rank: No. 8
calpreps.com ranking – Rating: 24.0; Rank: No. 5
Drew Pasteur ranking – Rating: 140.3; Rank: No. 8
Notable wins – Westerville North (8-2)
Notable losses – Delaware Hayes (8-2), Canal Winchester (9-1)
10 – Watkins Memorial (7-3)
Scoring offense – 26; Rank: No. 7
Scoring defense – 12; Rank: No. 4
Scoring differential – 14; Rank: No. 4
calpreps.com strength of schedule – Rating: 1.6; Rank: No. 12
calpreps.com ranking – Rating: 13.0; Rank: No. 10
Drew Pasteur ranking – Rating: 124.0; Rank: No. 10
Notable wins – None
Notable losses – Sheridan (9-1), Licking Valley (7-3), Granville (10-0)
11 – North Canton (5-5)
Scoring offense – 28; Rank: No. 3
Scoring defense – 25; Rank: No. 11
Scoring differential – 3; Rank: No. 11
calpreps.com strength of schedule – Rating: 25.3; Rank: No. 2
calpreps.com ranking – Rating: 22.6; Rank: No. 7
Drew Pasteur ranking – Rating: 141.7; Rank: No. 6
Notable wins – None
Notable losses – Hudson (7-2), Canton McKinley (7-3), Lake (7-3), Green (7-3)
12 – Big Walnut (5-5)
Scoring offense – 27; Rank: No. 5
Scoring defense – 17; Rank: No. 7
Scoring differential – 10; Rank: No. 6
calpreps.com strength of schedule – Rating: 21.1; Rank: No. 7
calpreps.com ranking – Rating: 21.1; Rank: No. 8
Drew Pasteur ranking – Rating: 142.9; Rank: No. 5
Notable wins – Canal Winchester (9-1)
Notable losses – Columbus Hartley (8-2), Upper Arlington (7-3), Delaware Hayes (8-2), Westerville North (8-2)
13 – Perry (4-6)
Scoring offense – 25; Rank: No. 10
Scoring defense – 26; Rank: No. 14
Scoring differential – (1); Rank: No. 14
calpreps.com strength of schedule – Rating: 22.7; Rank: No. 5
calpreps.com ranking – Rating: 18.3; Rank: No. 9
Drew Pasteur ranking – Rating: 137.4; Rank: No. 9
Notable wins – Green (7-3)
Notable losses – Akron St. Vincent (5-5), Canton McKinley (7-3), Lake (7-3)
14 – Columbus St. Charles (5-5)
Scoring offense – 23; Rank: No. 12
Scoring defense – 20; Rank: No. 9
Scoring differential – 3; Rank: No. 11
calpreps.com strength of schedule – Rating: 5.9; Rank: No. 11
calpreps.com ranking – Rating: 6.2; Rank: No. 11
Drew Pasteur ranking – Rating: 113.8; Rank: No. 11
Notable wins – None
Notable losses – Columbus Academy (9-1), Columbus DeSales (5-5), Columbus Watterson (9-1), Columbus Hartley (8-2)
15 – Walnut Ridge (3-7)
Scoring offense – 20; Rank: No. 15
Scoring defense – 32; Rank: No. 15
Scoring differential – (12); Rank: No. 15
calpreps.com strength of schedule – Rating: (2.8); Rank: No. 13
calpreps.com ranking – Rating: (13.5); Rank: No. 16
Drew Pasteur ranking – Rating: 86.2; Rank: No. 16
Notable wins – Columbus Northland (9-1)
Notable losses – Dayton Dunbar (7-3), Columbus Africentric (7-3), Columbus Briggs (7-3)
 16 – Grove City Central Crossing (4-6)
Scoring offense – 15; Rank: No. 16
Scoring defense – 32; Rank: No. 15
Scoring differential – (17); Rank: No. 16
calpreps.com strength of schedule – Rating: 15.4; Rank: No. 9
calpreps.com ranking – Rating: 4.5; Rank: No. 13
Drew Pasteur ranking – Rating: 111.2; Rank: No. 13
Notable wins – None
Notable losses – Westerville North (8-2), Olentangy (9-1), Pickerington Central (7-3)