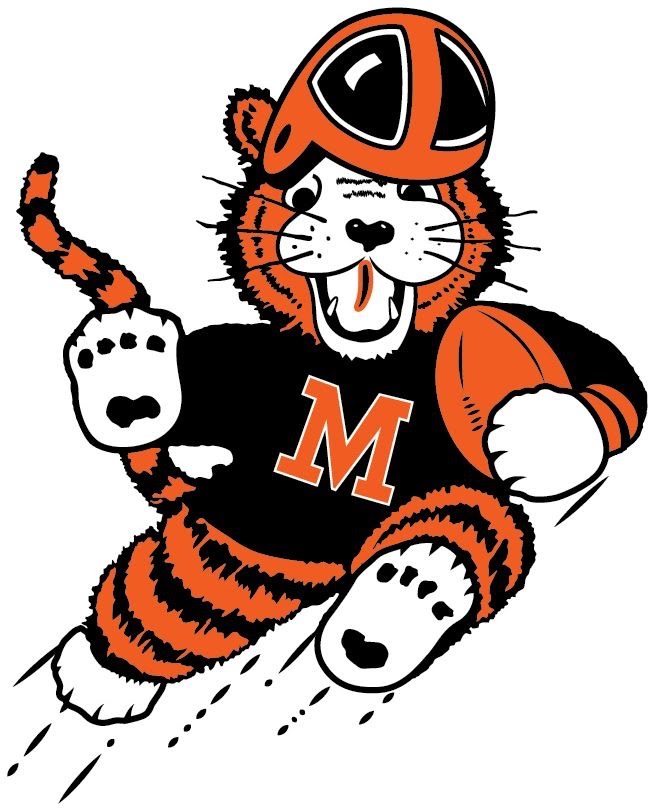 2023 Booster Club Report – Week 9 – Post-Warren Harding; Preview of the Canton McKinley Game

Massillon (9-0) defeated Warren Harding (4-5), 48-14.  This week the Tigers travel to Canton McKinley (7-2) for a Saturday, 2:00 pm kickoff.  Last year the Tigers defeated the Bulldogs, 23-13.  Massillon holds a 75-53-5 advantage in the long-time series.  they have also won the last seven games and eleven of the last twelve.
Other scores:
7th Grade (4-4): Defeated Western Crusaders, 14-12.  Season over.
8th Grade (6-2): Season is over.
Freshmen (7-2): Defeated Warren Harding, 28-0.  Plays home to Canton McKinley on Wednesday, October 18 at 6:00 pm.
Junior Varsity (3-3-1): Last week's game against Warren Harding was canceled.  Season over.
Review of the Warren Harding game
Massillon effectively took care of business on senior recognition night, downing visiting Warren Harding, 48-14.  In fact, they built a large enough lead throughout the first half (42-7) that there was a running clock for nearly the rest of the game.  The Raiders overloaded the line to stop the run, so the Tigers went to the passing game with great success, with quarterback Da'One Owens completing 16 of 22 passes for 277 yards and three touchdowns.  Two touchdown passes went to Jacques Carter.  Defensively, Massillon held Warren to a negative 26 yards on the ground on 21 attempts and controlled the pass sufficiently to limit the Raiders to a single touchdown while the first team was on the field.
It was win No. 941, which keeps Massillon in the No. 3 position nationally for all-time wins.
Statistics leaders:
Da'One Owens: 16 of 22 passing for 277 yards and 3 touchdown; 11 carries for 134 yards and 3 touchdowns
Bishop Cupp: 5 carries for 51 yards
Jacques Carter: 5 receptions for 130 yards and 3 touchdowns
Braylyn Toles: 4 receptions for 52 yards
Emy Louis Jr.: 2 receptions for 62 yards and 1 touchdown; 92-yards kickoff return for a touchdown
Lenix Lemmon: 4.5 (4-1) tackle points
Dorian Pringle: 4.0 (4-0) tackle points; 1 sack; 3 tackles-for-loss
Cody Fair: 3.5 (2-3) tackle point; 2 tackles-for-loss
Ryan Page: 1 sack; 1 tackle-for-loss; 1 pass interception
Mateo Herrera: 6 for 6 on extra point kicks
Canton McKinley Scouting Report
The Bulldogs are 7-2 and have achieved at least a tie for the Federal League championship, depending on the outcome of this week's Lake vs. Green game.  Their scores so far:
Warren Harding (4-5): 33-14 W
Avon (9-0): 7-28 L
Dublin Coffman (6-3): 24-14 W
Perry (4-5): 44-6
Green (6-3): 28-27 W
North Canton (4-5): 37-28 W
Lake (7-2): 29-22 W
Jackson (5-4): 27-7 W
Canton GlenOak (5-4): 3-7 L
"Canton McKinley is a very good football team," said Massillon Head Coach Nate Moore.  "They lost to an excellent Avon team and had an off night against Canton GlenOak.  But they are very talented.  They have good players at every position.  Great size on the lines."
Offensively, McKinley features senior quarterback Keaton Rode (6′-0, 175), a 2-year starter, who is much improved from the previous season.  Last year against the Tigers he completed 11 of 24 passes for 173 and two touchdowns.  A 61% passer, he can also run the ball, both off of called plays and scrambles out of the backfield.  To date, Rode has completed 104 of 170 passes for 1,715 yards (16.5/rec.) and 13 touchdowns, with seven interceptions.  On the ground he is the second-leading rusher with 488 yards in 101 attempts (6.0 ave.) and five scores.  "The quarterback really makes their offense go," said Moore.
On the receiving end are Keith Quincy (6′-2″, 180) (28 rec. for 556 yards and four TDs) and junior Dante McClellan (6′-2″, 190) (24 rec. for 406 yards and 1 TD).  Quincy has offer from Akron and is their best receiver.  He has good speed and a tall frame.  McClellan has an offer from Southern Cal.
Two running backs have carried the load, including returning junior starter and leading scorer Nino Hill (6′-0″, 200) and junior Stephon Thomas (5′-6″, 168).  Combined, they have gained just over 1,000 yards and average 6.2 yards per tote.  In last year's game, Hill carried the ball 10 times for 27 yards.  He is a downhill runner and can break tackles.  Hill has an offer from Kent State.  Thomas has good speed and is a shifty runner.
The offensive line has good size, averaging 6′-4″, 273 lbs., with only one player weighing less than 280 lbs. and the shortest coming at 6′-3″.  Two are seniors.  The best two players are junior Dior Garner (6′-4″, 285), who is a 3-star recruit with an offer from Bowling Green, and senior Kaelub Edwards (6′-3″, 310).
The Bulldogs operate out of the spread, normally with 10 personnel, some 11.  Other times, Rode will be alone in an empty backfield with five wide receivers.  Against GlenOak Rode struggled to get the passing game going against a 3-man rush with eight players dropping into coverage.  The run game also found the going difficult and they managed just 69 yards in that area.
Defensively, the Bulldogs are very good across the board, especially in the front seven.  "They will create quite a challenge for us," said Moore.  "We need a great week of practice."  They utilize a 3-4 four in the box with cover-2.  All three defensive lineman are good.  Junior Ka'Voune McNeal (6′-3″, 210) is active and physical and has recorded ten tackles-for-loss and nine quarterback sacks.  Garner, a 2-way player, is physical and good a breaking through double-teams.  Senior Braylon Minor (6′-2″, 230) may be the best lineman.  He is very active and has ten tackles-for-loss and six sacks.
McClellan, a 2-way player, leads the linebacker corps.  He is big and physical and they like to move him around.  Senior Shaukeer Hatcher (5′-10″, 185) has recorded 13 tackles-for-loss and three interceptions.
Junior cornerback K'Vuone McNeal (6′-3″, 210) has ten TFLs and nine sacks.  Senior safety Alex Vazquez (6′-0″, 180) is a 2-star recruit with an offer from Akron.
Moore then addressed how they handle all of the distractions that occur during the week leading up to the game. "We've always focused on the game at hand and this week is no different, he said. "Our guys know that the distractions are for the fans and parents.  But, our job is to play the game and win.  We're looking forward to a great week of preparation for the renewal of the greatest game in high school football."
Go Tigers!