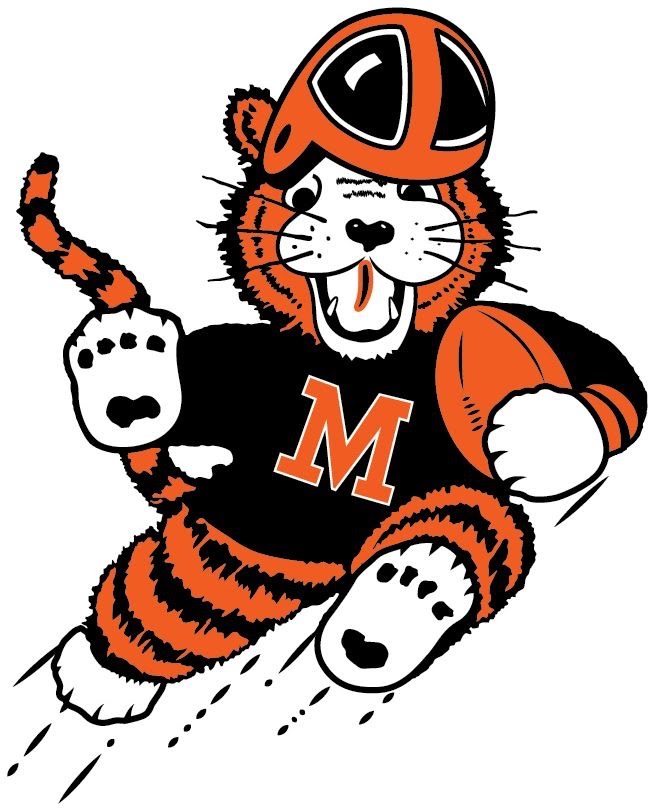 2023 Booster Club Report – Week 8 – Post-Austintown Fitch; Preview of the Warren Harding Game

Massillon (8-0) defeated Austintown Fitch (4-3), 42-7.  This week the Tigers return home to host Warren  Harding (4-4).  Last year the Tigers defeated the Raiders, 41-12, and currently own a 7-game winning streak in the series, which they lead, 59-25-3.
Other scores:
7th Grade (3-3): Plays home to Western Crusaders on Tuesday, October 10 at 6:00 pm.
8th Grade (6-2): Canton Crenshaw, 8-6.  Season is over.
Freshmen (7-2): Defeated Austintown Fitch, 58-15.  Plays at Warren Harding on Thursday, October 12 at 6:00 pm.
Junior Varsity (3-3-1): Last week's game against Austintown Fitch  was canceled.  Plays at Warren Harding on Saturday, October 14, at 10:00 am.
Review of the Austintown Fitch game
Massillon traveled to Austintown Fitch for their first road game of the season and came away with a convincing 42-7 victory. The Tigers rolled up 499 yards of total offense, while the defense held Fitch to just 12 yards on the ground. Junior running back Ja'Meir Gamble had a breakout game, rushing 17 times for 233 yards and two touchdowns. Near the end of the first half and with Massillon on top 21-7, the Falcons were driving for a margin-closing score, when defensive back Kyler Wiggins intercepted a pass and returned it 47 yards to the Fitch 33 with just 21 seconds remaining in the half. From there, the Tigers managed to get in six plays, with Braylyn Toles catching a 6-yard pass from Da'Owens for the touchdown as time expired. The TD improved the score to 28-7 and put the game out of reach for the Falcons.
It was win No. 940, which keeps Massillon in the No. 3 position nationally for all-time wins.  "I'm really proud of the guys," said Massillon Head Coach Nate Moore.  "They played well.  Offensively, defensively and special teams.  It was a breakout game for Ja'Meir Gamble.  He really lit up the field.  He's got a gear most players don't.  The offensive line also played well."
The Scout Team Players of Week were Bishop Cupp, Francesco Salvino and Nolan Davenport.
The guest players were defensive safeties Ryan Page and Zach Liebler.  "Overall, we had a pretty good game," said Page.  "The defense played really well," added Liebler.  Both agreed that the offense petered out toward the end of the first quarter after opening a 21-0 lead, but picked up shortly thereafter and put the game away.
Statistics leaders:
Ja'Meir Gamble: 17 carries for 233 yards and 2 touchdowns
Da'One Owens: 4 of 15 passing for 60 yards and 1 touchdown; 11 carries for 134 yards and 1 touchdown
Mylen Lenix: 6 carries for 23 yards and 1 touchdown
Braylyn Toles: 1 touchdown receiving
Kyler Wiggins: pass interception, returned for 47 yards
Dorian Pringle: 8.0 (8-0) tackle points; 1.0 sacks; 2.0 tackles-for-loss; punted 3 times, averaging 40.7 yards per attempt
Malachi Card, Adonis Marshall, Cody Fair, Vito McConnell: 1 tackle-for-loss each
Mateo Herrera: 6 for 6 on extra point kicks
Warren Harding Scouting Report
The Raiders are 4-4, having won their last three games.  Their scores so far:
Canton McKinley (7-1): 14-33 L
Akron Buchtel (3-5): 20-16 W
Farrell, PA (7-0): 17-24 L
Akron St. Vincent (4-4): 28-42 L
Youngstown Ursuline (8-0): 20-56 L
Youngstown Chaney (4-3): 26-7 W
Boardman (1-7): 38-20 W
Youngstown Cardinal Mooney (4-4): 24-21 W
Moore emphasized that Warren's greatest assets are their speed and the ability to make big plays.  "They are a bunch of guys that can really run," he said.  Offensively, they operate out of the spread, with both five and six man lines.  Look for Warren to spend most of the night throwing passes from junior quarterback Chaz Coleman (6′-3″, 200).  He was the starter the last two games and has a good, long arm.  He is also a good runner and scrambler.  His targets are four very talented receivers, including senior Naugeat Jones, who last year caught four passes for 62 yards and a touchdown.  The running back is senior Antonio Smith (5′-10″, 170).  He is really fast and shifty.  Will also run some wildcat.  The offensive line is not the largest Massillon has faced, but they do get off the ball well.
Defensively, the Raiders line up exclusively in an odd front with a cover-2 secondary.  Their best overall player is senior linebacker Ryan Powell (6′-1″, 215), a 3-star recruit who has an offer from Boston College.  He is very good at the position and will often blitz.  The best lineman is senor Devonte Ellis (6′-0″, 230).  He has good speed and power and runs all over the field.  But, the best way to describe the defense is that they are really fast as a team.
Go Tigers!