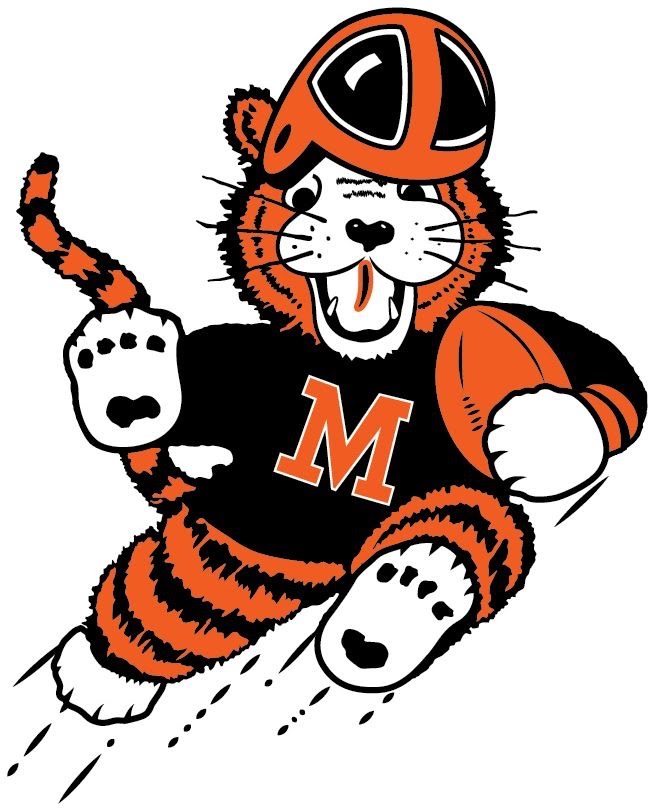 2023 Booster Club Report – Week 6 – Post-St.  John's College; Preview of the Austintown Fitch Game

Massillon (7-0) defeated D.C.'s No. 1 St. John's College (3-2), 28-7, in a game that was marred by multiple 15-yard penalties and halted midway through the fourth quarter.  This week the Tigers travel to Austintown Fitch (4-2).  Last year the Tigers defeated the Falcons, 39-26, and lead the overall series, 20-8.  They are 7-6 in games played in Austintown and have won the last three times there.  The Falcons own the sixth most wins over the Tigers, historically.  This Friday marks the first road game of the year for Massillon, which also travels to Canton McKinley in Week 10.
Other scores:
7th Grade (3-3): Lost to Canton GlenOak, 33-12.  Plays at Canton Crenshaw on Tuesday, October 3 at 6:00 pm.
8th Grade (6-1): Lost to Youngstown East, 28-0.  Plays at Canton Crenshaw on Wednesday, October 4 at 5:00 pm.
Freshmen (6-2): Defeated Cleveland Glenville, 7-0.  Plays home to Austintown Fitch on Thursday, October 5 at 6:00 pm.
Junior Varsity (3-1): Tied Cleveland Glenville, 30-30.  Play home to  Austintown Fitch on Saturday, October 7, at 10:00 am.
Review of the St. John's game
It was Win No. 939, which keeps Massillon in the No. 3 position nationally for all-time wins.  "I'm proud of our kids," said Massillon Head Coach Nate Moore.  "It (St. John's) was a really good team.  Full of Power-5 players.  Some were really good.  Our kids answered the bell.  Played hard.  Played as a team.  We set some goals prior to game and checked all the boxes."
The guest players were inside linebacker / running back Dorian Pringle and defensive lineman Michael Wright Jr.  "Our team played very well at all three levels," said Pringle.  "They all executed very well."  Wright thought the team played good all around, on both sides of the ball.  "No team can hang with us for four quarters," he said.  Wright felt that St.  John's knew they were in trouble midway through the first quarter when they saw how physical the Tiger players were.
Statistics leaders
Ja'Meir Gamble: 17 carries for 91 yards
Da'One Owens, Dorian Pringle and Michael Wright Jr.: one rushing touchdown each
Da'One Owns: 7 of 16 passing for 155 yards and 1 touchdown
Braylyn Toles: 4 receptions for 103 yards and 1 touchdown
Adonis Marshall: pass interception
Tyler Hachekbracht: 5.5 (5-1) tackle points; 3 punts (34.3 ave.)
Maverick Clark, Lenix Lemon: shared a quarterback sack
Austintown Fitch Scouting Report

The Falcons are 4-2, having had an open date last week.  Their scores so far:
Euclid (1-6): 40-6 W
Central Valley, PA (5-1): 35-36 L
Canton GlenOak (3-4): 35-3 W
Cleveland St. Ignatius (1-6): 24-21 O.T. W
Stow (1-6): 41-0
Youngstown Ursuline (7-0): 14-32 L
Fitch operates offensively out of the spread, with a single back and off-and-on tight end.  The catalyst of the attack is senior quarterback and returning starter Deshawn Vaughn (5′-10″, 175).  A 3-star recruit and Toledo commit, Vaughn both runs and throws very well, according to Moore.  He has a long arm and can sling it.  Watch for a lot of screen passes and quarterback draws.  Last year against Massillon Vaughn had a good night, completing 16 of 23 passes for 266 yards and three touchdowns.  He also ran eight times for 26 yards.
On the receiving end are two outstanding players.  Senior Dan Evans (5′-9″, 160) is a 2-year returning starter and considered the best skill player.  Very quick.  In last year's game Evans caught six passes for 48 yards.  Sophomore Allen Hill Jr. (6′-5″, 205) is a 4-star recruit with an offer from Penn State.  The running back is senior D.J. Williams, a 2-year returning starter.  He is a 2-star recruit and is committed to Ball State.  Williams has good speed and vision.  The offensive line is of modest size and averages 6′-1″, 261 lbs. They are an effective unit and they play hard according to Moore.
Defensively, Fitch uses both odd and even fronts, while also employing the 3-3 odd-stack.  The top players are:
Senior defensive lineman Xavier Dahn (6′-3″, 250).  3-star recruit.  Ball State commit.  Good pass rusher.
Sophomore  linebacker Allex Hill (6′-5″, 205).  Good both in the box and in pass coverage.
Junior middle linebacker Rocco Deflorio (6′-0″, 210).  Runs well to the ball and good in the blitz.
Senior cornerback Davion Pritchard (6′-0″, 170).  3-star recruit.  Pittsburgh commit.  Best cornerback.  Five tackle points and an interception last year.
Safety Deshawn Vaughn.  2-way player.  Covers well and is physical.  5.5 tackle points and an interception last year.
Fitch, according to Moore, has been a thorn in Massillon's side at times.  But, he also said that the players are fully aware of this and are preparing to manage an expected hostile environment in Austintown.
By the Numbers
The spread offense, which has been around now for some 25 years, has opened up the game of football tremendously.  Years before, offenses would pass the ball around 20% of the time, with an effectiveness of around 40-45%.  But, the spread utilizes more receivers and teams now pass the ball around 40% of the time with an effectiveness of 55-60%.  One would think then that the best teams during the era of the spread are those that are most effective in passing the ball.  However, statistics for Massillon teams show just the opposite to be true.  A study was performed relating a multitude of performance and outcome stats to a team's win-loss record to see if any high correlations exist.  The results show that the highest correlation between a particular stat and the W-L record is the defense against the run (64%).  In other words, the teams that are the best at stopping the run end up on average with the best overall records.  The next highest correlation is the rushing the ball (45%).  In third is pass offense (43%).  No other statistic (i.e., pass defense, 3rd down conversions, time of possession, turnover margin, number of penalties, etc.) have a significant influence on the final record (on average).
So, how does this year's team stack up against those of the past 25 years?  Judge for your self.
Rush defense: 61 yards per game (1st); 2.5 yards per carry (1st)
Rush offense: 242 yards per game (1st); 6.6 yards per carry (1st)
Pass offense: 169 yards per game (13th); 9.7 yards per pass attempt (3rd)
The 2023 team hits mark quite well.  And all of this impacts the stats for the combined offenses and defenses:
Total offense: 411 yards per game (3rd); 7.6 yards per play (1st)
Total defense: 195 yards per game (2nd); 4.0 yards per play (2nd)
Scoring offense: 39.1 points per game (5th)
Scoring defense: 8.7 points per game (1st)
Go Tigers!