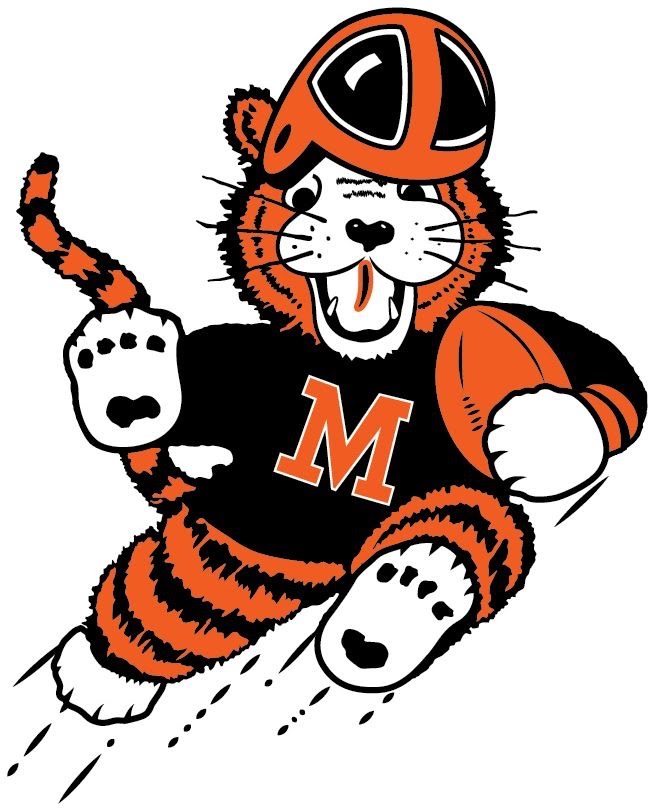 2023 Booster Club Report – Week 4 – Post-Elkhart; Preview of the St. Edward Game

Massillon (4-0) defeated Elkhart, Indiana (1-3), 55-0.  It was the third straight game that the Tigers eclipsed the 50-point mark and the first time since 1935 that this feat was accomplished.  This week Massillon hosts Lakewood St. Edward (4-0), the 2-time defending Division 1 state champions.
Other scores:
7th Grade (3-1): Lost to Warren, 56-14.  Plays home vs. Akron Firestone on Tuesday, September 12, at 6:00 pm.
8th Grade (4-0): Defeated Warren, 28-0.  Plays home vs. Akron City Schools on Wednesday, September 13, at 6:00 pm.
Freshmen (5-0): Defeated University School, 38-0.  Plays at Lakewood St. Edward on Thursday, September 14, at 6:00 pm.  This game will be broadcast live on the Eagle website.
Junior Varsity (2-2): Lost to Avon, 13-12.  Plays at Lakewood St. Edward on Saturday, September 16, at 10:00 am.
Review of the Elkhart game
"Win No. 936," said Massillon Head Coach Nate Moore.  "I'm proud of our guys.  They played hard.  They played fast.  They played physical.  They took care of business.  A  lot of guys played well.  We were overwhelming in all phases of the game.  And we didn't play down to the level of our competition."  But Moore did admit that he thought the Lions would present a better challenge.
Guest players were senior inside linebacker Dorian Pringle and cornerback Adonis Vaughn.  "I thought our offense, defense and special teams all played very good," said Pringle.  "It was great to get a shutout."  When asked about the distribution of tackles being more even among the players as opposed to last year when a handful of players dominated the stats, Pringle responded that it was a mark of a much improved defense.
"I thought we had a really good game," added Vaughn.
Statistics leaders
Jalen Slaughter: 5 of 7 passing for 130 yards, 1 interception and 2 touchdowns
Da'one Owens: 2 of 3 passing for 18 yards; 3 carries for 55 yards and 2 touchdowns
Peytton Mitchell: 11 carries for 91 yards (8.3)
Braylin Toles: 3 receptions for 23 yards
Jacques Carter: 3 receptions for 112 yards and 1 touchdown
Braylyn Toles: 2 receptions for 18 yards and 1 touchdown
Cody Fair: 4.0 tackle points (3-2)
Tyler Hackenbracht, Daylan Pringle: 1 pass interception each
Maverick Clark, Francesco Salvino: 1 sack each
Lakewood St. Edward Scouting Report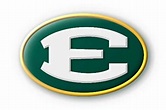 The Eagles are the 2-time defending Division 1 state champions.  In the past 2-1/2 seasons they have compiled a record of 34-2, with regular season losses of 28-21 (o.t.) to Cincinnati Moeller in 2021 and 31-28 to Massillon last season.  Massillon and Eds have played each other eight times throughout history with the series record even at four wins apiece.
So far this year the Eagles are 4-0 with the following results:
Center Grove, IN (3-1): 27-10
Good Counsel, MD (1-1): 28-7
Rock Creek Christian, MD (1-2): 42-14
Cincinnati Elder (2-2): 34-33
The offense operates out of the spread, with a base set of three wide receivers, one tight end and one running back, with the quarterback in the shotgun.
Receiving the snap is senior returning starter Casey Bullock (6′-2″, 205).  He is an adequate passer, while excelling in the run game off the read-option.  He possesses good speed and power, and runs like a running back.  Last year the Tigers were able to keep his run production under control, when he carried the ball 13 times for 34 yards.  In the air he completed 12 of 21 passes for 166 yards and one touchdown.
At running back is is senior Josh Groudle (5′-11″, 200).  He runs with power and normally needs more than one defender to bring him down.  The top receiver is senior returning starter Kyan Mason (5′-8″, 155), a 3-star recruit and commitment to the University of Akron.  As the No. 1 target he is explosive and fast, and is adept at going high for the ball.  Against the Tigers last year he caught two passes for 18 yards.  He also returned the opening kickoff 99 yards for a touchdown.  Also, keep an eye on senior returning starter, receiver Brian Sullivan (6′-1″, 175).  He is considered to be a deep threat.
But the strength of the offense is the massive, talented line, which averages 6′-5″, 299 lbs.  Three of the players are committed to Power-5 universities.  Begin with senior 2-year returning starter, right tackle Ben Roebuck (6′-8″, 320), a 4-star recruit who is committed to Michigan.  Then, there is senior returning starter, left guard Devontae Armstrong (6′-5″, 305), a 4-star recruit who is committed to Ohio State.  Finally, there is Devontae's brother Deontae (6′-7″, 295), who plays right tackle.  He is also a 4-star recruit and committed to Ohio state.  He is very physical and will finish blocks.  Coach Moore considers Deontae to be their best offensive lineman.
Defensively, the Eagles use mostly four down linemen, while occasionally opting for three.  The secondary has transitioned from a 1-high look to a 2-high.  But watch for a 3-high on 3rd-and-long, against which Moore believes that any team will struggle.  Expect lots of blitzes, particularly on 3rd down.
The strength of the defense is the front-7.  The two inside linebackers are really good, making this position much improved from last year.  The Mike is junior returning starter Nate Gregory (6′-0″, 230), who has received an offer from the University of Illinois.  He is very active and physical.  The Will is senior returning starter Jon Slaper (6′-0″, 210).
Senior Loghan Thomas (6;-4″, 210) mans one of the defensive end positions.  He is a 4-star recruit and Notre Dame commit who transferred in from Texas just prior to camp.  His expertise appears to be in the pass rush.  Senior returning starter Troy Regovich (6′-5″, 255) plays defensive tackle.  He is also a 4-star recruit and has committed to Northwestern.  He is strong and has good technique.
The bottom line, according to Moore, is that every player on this team is good.  But there are enough VERY good players to make this a great team.  With two of the top teams in the state going after each other this should be an outstanding matchup and without argument Ohio's Game of the Week.
Go Tigers!