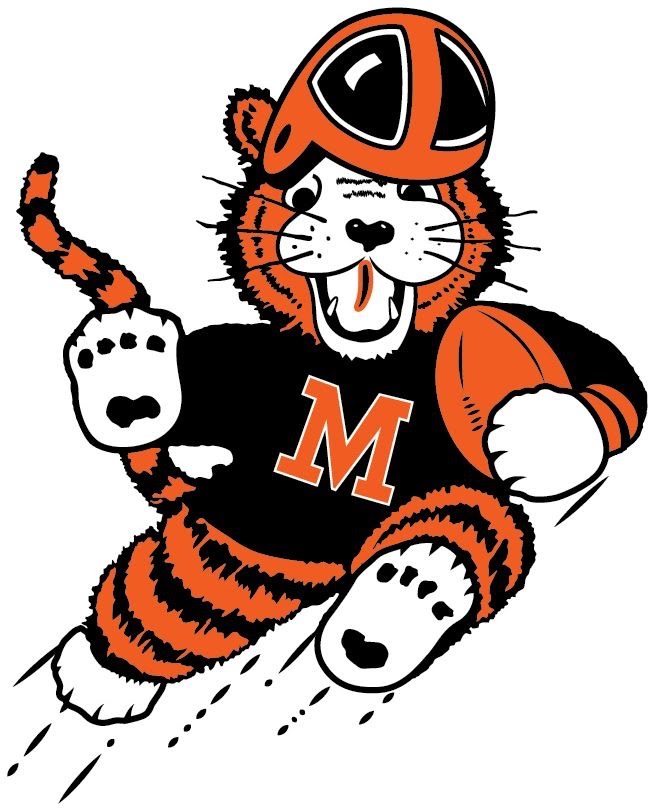 2023 Booster Club Report – Week 3 – Post-Mansfield; Preview of the Elkhart Game

Massillon (3-0) eclipsed the 50-points mark for the second straight week in a 51-10 victory over Mansfield (1-2).  This week the Tigers host Elkhart, Indiana (1-2), the second of four out-of-state opponents the Tigers will face this year.
Other scores:
7th Grade (3-0): Defeated Akron Jennings, 24-20.  Play at Warren on Wednesday, September 6, at 6:00 pm.
8th Grade (3-0): Defeated Maple Heights, 38-14.  Plays home vs. Warren on Wednesday, September 6, at 6:00 pm.
Freshmen (4-0): Defeated Youngstown Ursuline, 34-14, and Mansfield JV, 35-12.  Plays home to University Thursday, September 7, at 6:00 pm.
Junior Varsity (2-1): Defeated Canton Canton McKinley, 27-13.  Plays home vs. Avon on Saturday, September 9, at 10:00 am.
Review of the Mansfield game
"Win No. 935," said Massillon Head Coach Nate Moore.  "Mansfield was a good team.  They had a lot of good players.  We're happy we won.  Happy with a lot of things.  I thought the offensive line played well.  The defense gave up three points and played a lot of good football.  But not happy with the turnovers.  We still have things to work on.  But we need to keep the pedal to the metal."
Guest players were senior inside linebacker Cody Fair and junior offensive lineman Michael Looney.  "At halftime we got a little lazy," said Fair.  "The quarterback ran over us."  "We need to expand on the little things," added Looney.  "We threw the ball really well and the pass protection was good."
Statistics leaders
Jalen Slaughter: 6 of 9 passing for 84 yards, 2 interceptions and 2 touchdowns
Da'one Owens: 2 of 5 passing for 39 yards, 1 interceptions and 1 touchdown; 5 carries for 130 yards (26.0) and 2 touchdowns
Peytton Mitchell: 17 carries for 112 yards (6.6) and 1 touchdown
Braylin Toles: 3 receptions for 23 yards
Ja'Meir Gamble, Emy Louis and Jadyce Thigpen: 1 touchdown receiving each
Cody Fair: 5.5 tackle points (4-3); 2.5 tackles-for-loss
Isaiah McElroy: 2 tackles-for-loss
Elkhart Scouting Report
As an independent school Massillon often begins with a nearly clean slate when filling out a schedule.  By chance early in the year both the Tigers and Elkhart both had open dates in Week 4.  So, Massillon offered the game to the Elkhart and they accepted.  One game only.
Elkhart, a suburb of South Bend, participates in Division 6A, the largest in Indiana, which is comparable to Division 1 in Ohio.  Over the past five years the Lions have compiled a record of 38-18 and appeared in the state playoffs each year.  Three times they advanced to the regional finals.  Their best record in this time period was 9-1 in 2020.  Last season they finished with a 7-3 record, losing 14-9 to Warsaw in Round 1.  So far this year Elkhart is 1-2, having defeated Hammond Morton (1-2) 38-28 last week, while losing 16-6 to Concord (2-1)  and 35-29 Northridge (2-1).
The strength of the Elkhart team is found on the offensive and defensive lines, which each boasts good size.  The offense averages 6′-3, 270 lbs. and is led by junior Ethan Mann (6′-6″, 260).  He has good feet and a has good punch off the ball.  He also protects well in the pass game.  The 4-front defensive line averages 6′-4″, 254 lbs.  "The defensive line is the biggest we will see all year," said Moore.  All of these players are good and bring physical play to the game.  But Mariyon Dye, a 6′-5″, 275 lbs. junior stands above the rest.  He is a 3-star recruit who is being looked at by Tennessee, Cincinnati and Minnesota.  Dye is very athletic, uses hands well and is a good pass rusher.  "They've got some good looking guys," said Moore.
Elkhart operates normally out of the spread with a 3-receiver set; one back next to the quarterback and a fullback on the edge of the line.  Receiving the snap is junior Quinn Rost (6′-0″, 190).  Moore calls him a "savy player", one that can audible his team into a favorable play.  He can also pass and scramble effectively.  The running back is junior Conner Dow (5′-9″, 185 lbs.).  He has decent speed and is a downhill, tough runner.  The best skill player may be junior wide receiver Zach Anderson (5′-10″, 175 lbs.).  He can get downfield quickly on deep routes and also runs some jet sweeps.
The defense aligns in a 4-3.  The best skill player on that side of the ball is cornerback Darreon Newson (6′-1″, 185), a senior.  He covers well and has the ability to shed blocks.
The punt game is a different animal in that they use a unique alignment of players.  They line up with three players on either side of the center, but spaced a good way from the center, while the punter is around 10 yards from the line, protected by three blockers.  From there they will either punt or fake the punt, which they have done three times in three games.  Moore said the defense will need to be coached up to handle either option.
Moore believes that with the personnel they have the Lions should be better than 1-2 at this point in the season.  they are not a bad team.  But they have given up some big plays, particularly against Northridge.
Season Statistics Leaders
Through three games
Jalen Slaughter: 14 of 24 passing for 262 yards and 4 touchdowns
Da'one Owens: 12 of 23 passing for 223 yards and 4 touchdowns; 18 carries for 371 yards (20.6) and 4 touchdowns
Peytton Mitchell: 36 carries for 263 yards (7.3) and 1 touchdown
Kyler Wiggins: 6 receptions for 116 yards (19.3) and 2 touchdowns
Ja'Meir Gamble: 5 receptions for 68 yards (13.6) and 1 touchdown
Dorian Pringle: 24 points; 13.0 tackle points; 6.5 tackles-for-loss; 2 sacks
Cody Fair: 12.0 (6-12)  tackle points; 4.0 tackles-for-loss
Go Tigers!