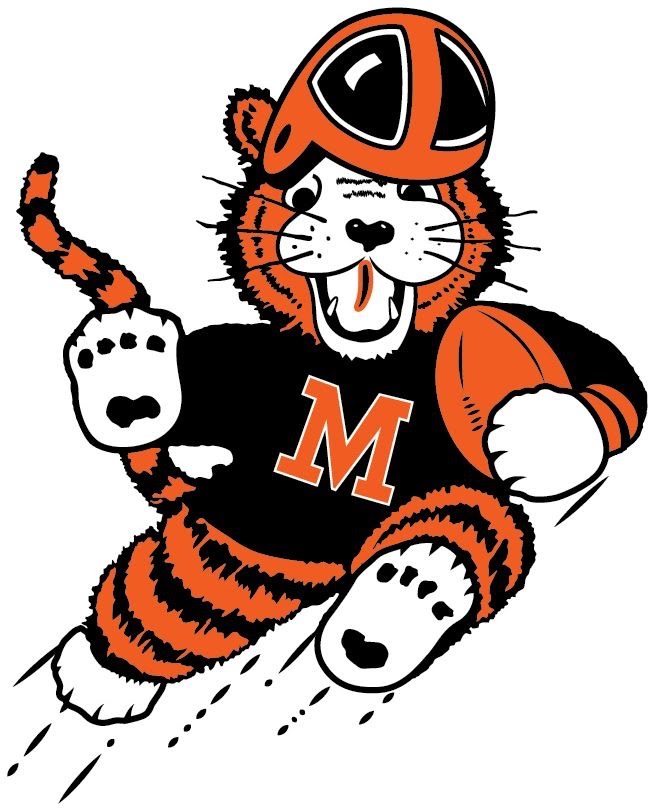 2023 Booster Club Report – Week 2 – Post-GlenOak
Massillon (2-0) easily disposed of Canton GlenOak (1-1) last Friday with a 56-7 victory.  For the Golden Eagles, it was the second worst defeat in their football history, behind the 1999 loss to Perry by the score of 62-0.  This week the Tigers play home against Mansfield (1-1).  Massillon defeated the Tygers last year 33-0 and leads the overall series, 44-4-5, the first game having been played in 1909.  The series is the Tigers' fourth longest, behind Canton McKinley (133 games), Warren Harding (87) and Alliance (75).
Other scores:
7th Grade (2-0): Defeated Canton GlenOak, 20-6.  Play home vs. Mansfield on Tuesday, August 29, at 6:00 pm.
8th Grade (2-0): Defeated Canton GlenOak, 46-24.  Plays at Maple Heights on Wednesday, August 30, at 6:00 pm.
Freshmen (2-0): Defeated Canton GlenOak, 46-0, leading 40-0 at the half.  Plays at Mansfield on Saturday, September 2, at 10:00 am.
Junior Varsity (1-1): Defeated Canton GlenOak, 48-36.  Plays home vs. Canton McKinley on Monday, September 4, at 1:00 pm.
Review of the GlenOak game
"I thought our kids played really, really well," said Head Coach Nate Moore.  "We executed.  We played hard.  We made big plays.  Our defense was lights out."  He also stated that it was good to get the JV players on the field.
The guest players were defensive lineman Chase Bond and quarterback Da'One Owens.  "GlenOak was well-coached," said Bond.  "Nothing negative to say.  We were just better."  He also remarked that the experience the front-7 gained last year as starters keeps this group "one step ahead."  Owens added that GlenOak was a pretty good team.  "They played hard," he said.  "We were just better."
During the film presentation, Moore said that the special teams had another good day.  The offense got a good push in the run game, especially in the red zone.  But it was the passing game that appeared to be emphasized in both of the past two weeks.  Is this by design?  Perhaps.  Moore said that he aims to put the ball into the hands of the team's best play makers, in this case the quarterbacks and wide receivers.  Not to say the running backs don't also have some good talent to throw into the mix.
Statistics leaders:
Jalen Slaughter: 4 of 6 passing for 153 yards, 0 interceptions and 2 touchdowns
Da'one Owens: 5 of 8 passing for 125 yards, 0 interceptions and 3 touchdowns
Peytton Mitchell: 12 carries for 127 yards (10.6), 0 touchdowns
Jacques Carter: 3 receptions for 144 yards and 2 touchdowns
Kyler Wiggins: 2 receptions for 60 yards, 2 touchdowns
Deangelo Zimmerman: 2 receptions for 59 yards, 1 touchdown
Dorian Pringle: 6 tackle points (6-0), 1 sack, 3 tackles-for-loss
Team offense: 40 plays for 467 yards (11.7)
Mansfield Scouting Report
Offensively, the Tygers operate out of the spread, usually with four wide receivers.  It is within this group that Mansfield showcases its best all-around player, 6′-0″, 175 lb. senior Amarr Davis, who is a returning starter.  This is definitely the player the Massillon defense must keep an eye on, for he can take it to the house from any position on the field.  As the Tygers' primary receiving weapon, his yards after catch are often used to great advantage.  He runs fast and can leap high over the defender to catch the ball.  At times, he will line up as a running back or wildcat quarterback.  And he also plays cornerback on defense.
Moore likes three of Mansfield's offensive linemen:
Senior tackle Ahmaan Thomas (6′-4″, 290), a returning starter.  Good run blocker.  Physical.
Senior tackle Jahmere Dotson (6′-4″, 280), a returning starter.  Good on pass protection.  High effort.  Good hands.
Senior guard Carmelo Smith (6′-2″, 250), a returning starter.  Athletic.  Physical.  Plays hard.  Best lineman.
The quarterback is returning starter, senior Duke Reese.  He is a better runner than a passer.  Conversely, last year against the Tigers he completed 15 of 24 passes for for 125 yards in a 33-0 loss.  Although, he didn't add much to the run game.  His status is questionable due to an injury, but his backup, junior Nate Dismuke (5′-10″, 185), can be just as effective.  The running back is returning starter, senior Zyion Brown (5′-9″, 190).  He has good speed and runs hard.
Defensively, Mansfield will line in up what Moore calls the "flavor of the week."  Some 3-front,  Some 4- front.  Cover-1, cover-3 and cover-4.  Mostly based on the offensive formation.  Moore said that as a group they are pretty good, but only one player particularly stands out.  That is senor Carmelo Smith (6′-2″, 250).  He is their best defensive lineman.  A quick, physical, down hill player.  He's also very aggressive when he moves to linebacker.
Go Tigers!